Fashion trends can spark hardware design
September 18, 2017 | 9:51 am CDT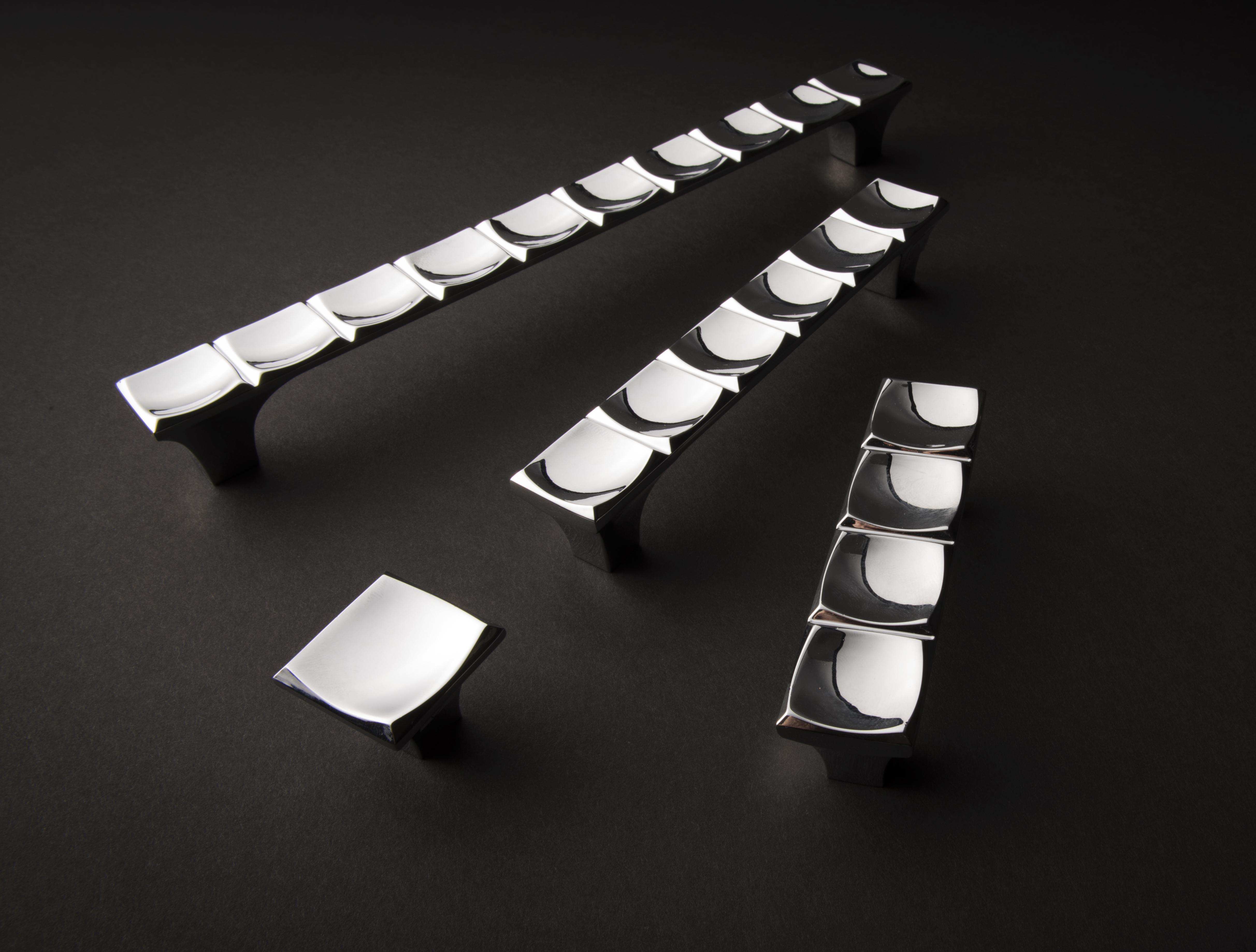 Photo By Belwith-Keeler
Knikki Grantham, trends manager at hardware maker Belwith-Keeler, finds design inspiration in a variety of areas. And it's her love of design, from fashion to architecture, that has led to Belwith-Keeler's introduction of beautiful and innovative pieces of hardware.
"I was taught by the best in the industry," she says, "but I think when you love something and enjoy design, and that aspect of it, it's something that you spend your free time doing, versus it being a job. When I have spare time, I'm looking at Instagram and other sites and magazines and research, and trying to just always stay on top of my game."
Grantham, who has background experience working for a contract furniture manufacturer, started with Belwith-Keeler about 2-1/2 years ago.
Olivet collection
"I saw an opportunity here, and they were looking for someone to do the OEM sector, but who understood design, also. It was a kind of a unique position because of my relationships in the furniture industry of 20 plus years, and all of my product development and design, and all of the associations that I had, and then being able to spot a trend really early, it kind of morphed into…[what I do now]," she says. "I still do some of the OEM accounts, but I really primarily work with our design, marketing, and sales team, on the direction that we need to go, as a company, in trends."
Grantham says that her job as trends manager is to spot trends, analyze and validate them and then designers on the team take that information and interpret it into a product design. This work typically begins two years in advance to stay ahead of the curve to hit the trend at the right spot for the hardware sector.
Trellis collection
The design team is diverse with a "really great span of ages," Grantham says. "Some of them went to school for furniture design, and then some went to school for industrial design. They're all designers but they approach it from a different perspective, and I kind of just give them the Cloud, you know? I tell them this is the Cloud [of ideas] to pull from."
Where design inspiration starts
Typically design inspiration will start in the fashion industry or at a furniture market, like the Las Vegas Market.
Knikki Grantham, trends manager at hardware maker Belwith-Keeler
"There may be something that starts to resonate [at a furniture show], but for the most part I try to start very early with the fashion shows. I'll [go to the fashion shows] in New York. I haven't gotten to London or Paris yet, but it is on our schedule," Grantham explains.
"With the technology that you have nowadays I can log onto the shows, so I can watch their live broadcasts, and most of the time it's a nugget. It's an element of that trend, or of that particular fashion show that's going to transcend," she notes. "Ralph Lauren did a really huge show this past year where he did a lot of southwestern type apparel. There's going to be a nugget of that, that goes mainstream, so the same time that I'm looking at it, you've got the furniture product developers, and you've got people from the retail sector, they're all looking at the same things. You really want to identify the trend, but also ask, 'How is it going to resonate to your area?'"
Grantham describes the process as kind of a funnel effect. Everything starts really large and then you just keep honing in and honing in and honing in, until you really see something that can translate well in a design for knobs, pulls or other hardware products.
"Your timing is such that you're going to launch when the trend is really hitting at the right time. That's what our customers look for," she says. "We really want to hit at the same time, so that when the customer's got that trend and that style in their mindset, that they can really find what they're looking for, fairly simply."
For more information, visit belwith-keeler.com.
Have something to say? Share your thoughts with us in the comments below.