Closets State of the Industry: Economic overview
November 1, 2022 | 4:55 pm CDT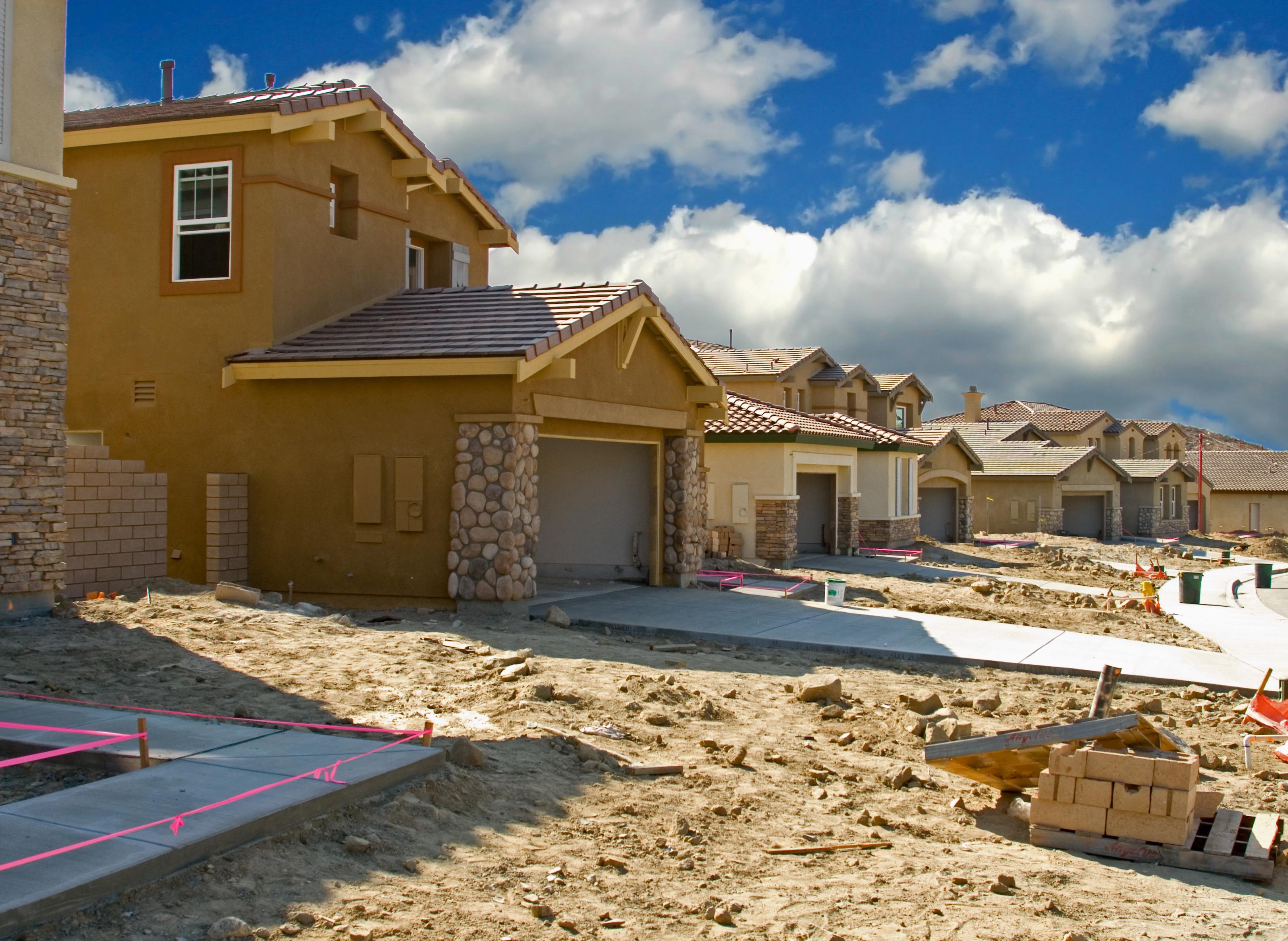 Over the past two years, the industry has shown remarkable resiliency despite the pandemic and intensified supply chain disruptions, with remodeling, housing and design services showing tremendous growth despite the challenges. However, with the inflation steadily increasing, the war in Ukraine and persistent issues with the supply chain, market indexes and surveys are showing moderation and declines that are expected to continue into 2023. 
Housing
Rising mortgage rates approaching 7% along with declining builder sentiment stemming from stubbornly high construction costs and weakening consumer demand pushed new-home sales down at a double-digit rate in September, according to the National Association of Home Builders in its September housing report.
Following a brief uptick in August, sales of newly built, single-family homes in September fell 10.9% to a 603,000 seasonally adjusted annual rate, according to newly released data by the U.S. Department of Housing and Urban Development and the U.S. Census Bureau.
"Builders continue to face lower buyer traffic due to declining affordability conditions as the housing downturn continues," said Jerry Konter, chairman of the National Association of Home Builders (NAHB) and a home builder and developer from Savannah, Georgia. "Builder sentiment has declined for 10 consecutive months. The entry-level market in high-cost areas has been particularly affected, with growing numbers of first-time and first-generation buyers priced out of the market."
"New home sales are down 14.3% on a year-to-date basis compared to 2021," said NAHB Chief Economist Robert Dietz. "Moreover, sales are now down 1.9% on the same basis compared to 2019 levels that were prior to the COVID-related changes to interest rates."
Remodeling
The Home Improvement Research Institute, a resource for market research concerning the home and building products industry, has forecasted the current national inflation bulge to continue to decelerate home improvement spending.
Growth in the total home improvement products market is expected to decelerate from 7.2% in 2022 to 1.5% in 2023, with the consumer market growing by 0.6% and the professional market growing by 3.6%. This research was released to HIRI members in September in the biannual Home Improvement Products Market Forecast.
Recent home improvement product market growth appears to have peaked in 2021 at 15.8%, driven by surges in demand for home renovation during the height of the COVID-19 pandemic.
Today, rising prices on core personal consumption expenditures are eroding households' real income growth and slowing consumer spending, including on home improvement projects, the forecast noted. While wages across the nation are slowly increasing, they have not yet outpaced the impacts of inflation.
HIRI predicts that core prices will continue to rise, at least in the short term. A softening in demand is expected to ease price pressures over the coming months, and core PCE prices are expected to decline slowly over the next year. 
"After two years of double-digit growth in the home improvement market, economic pressures are expected to slow category activity next year," said HIRI Operations Director Pam Heidel. "However, the market is still expected to grow, which is good news for our industry."
Consumer growth is expected to slow considerably in 2023 given that many homeowners recently brought renovation projects to completion during the pandemic. HIRI estimates consumer market sales to advance by 0.6% in 2023 to $386 billion and for growth to rise an average of 2.2% in 2024–26.
HIRI also projects professional market sales will grow by 10.2% in 2022 and slow to 3.6% in 2023. As pandemic-driven demand eases over the coming years, the growth of professional market sales is expected to average 3.2% for 2024–26. 
"It's important to keep up with past and future home improvement data because it helps remind our industry of the big picture," Heidel said. 
Remodeling slowdown projected
Annual gains in improvement and maintenance expenditures to owner-occupied homes are expected to decline sharply by the middle of next year, according to the Leading Indicator of Remodeling Activity (LIRA) released by the Remodeling Futures Program at the Joint Center for Housing Studies of Harvard University.
The LIRA projects year-over-year growth in homeowner remodeling and repair spending to shrink from 16.1% in 2022 to 6.5% by the third quarter of 2023.
"Housing and remodeling markets are undoubtedly slowing from the exceptionally high and unsustainable growth rates that followed in the wake of the pandemic-induced recession," said Carlos Martín, project director of the Remodeling Futures Program at the Center. "Spending for home improvements will continue to face headwinds from declining home sales, rising interest rates, and the increasing costs of contractor labor and building materials."
"Although remodeling market gains are expected to cool significantly next year, homeowners still have record levels of home equity to support financing of renovations," said Abbe Will, associate project director of the Remodeling Futures Program. "Energy-efficiency retrofits incentivized by the Inflation Reduction Act of 2022, as well as disaster repairs and mitigation projects following Hurricane Ian will further support expansion of the home remodeling market to almost $450 billion in 2023."
Growth in design services
A remodeling report from Houzz Inc. also points to a slowdown in business activity. The Q4 2022 Houzz Renovation Barometer shows that professionals across the sectors – residential renovation market, construction and architectural and design services – report slower business activity in the third quarter of 2022 but diverge in their expectations for Q4. A majority of businesses in the architectural and design services sector said they anticipate continued growth in Q4, while a majority of those in the construction sector anticipate slowed Q4 activity.
"As economic conditions are not showing signs of easing, businesses in the construction and design services sectors are navigating with caution. Professionals across industry sectors report slower business activity in Q3 2022 compared with Q2, citing increased costs of labor, products and materials, shortages across all aspects of the business and customers' concerns about costs," said Marine Sargsyan, Houzz staff economist. "Construction sector professionals are neutral in their expectations for business activity through the end of the year. On the other hand, the majority of architects and interior designers anticipate increases in new committed projects in Q4."
The Expected Business Activity Indicator related to design project inquiries and new committed projects (combined) increased slightly to 56 in Q4, with architects at 52, which is an improvement from 42 in Q3; interior designers on the other hand were at 62, a drop of 6 points relative to Q3. The increase in the overall indicator is primarily driven by strong expectations for new committed projects at 62 in Q4 (up 11 points relative to Q3). Expectations for design project inquiries are down by 3 points in Q4 (49 compared with 52 in Q3). 
The Project Backlog Indicator was 7.6 weeks in the start of Q4. The wait times are 1.7 weeks shorter than a year ago.
 
Have something to say? Share your thoughts with us in the comments below.