Grex Power Tools first gas-powered brad nailer with AAA battery power
March 9, 2016 | 2:01 pm CST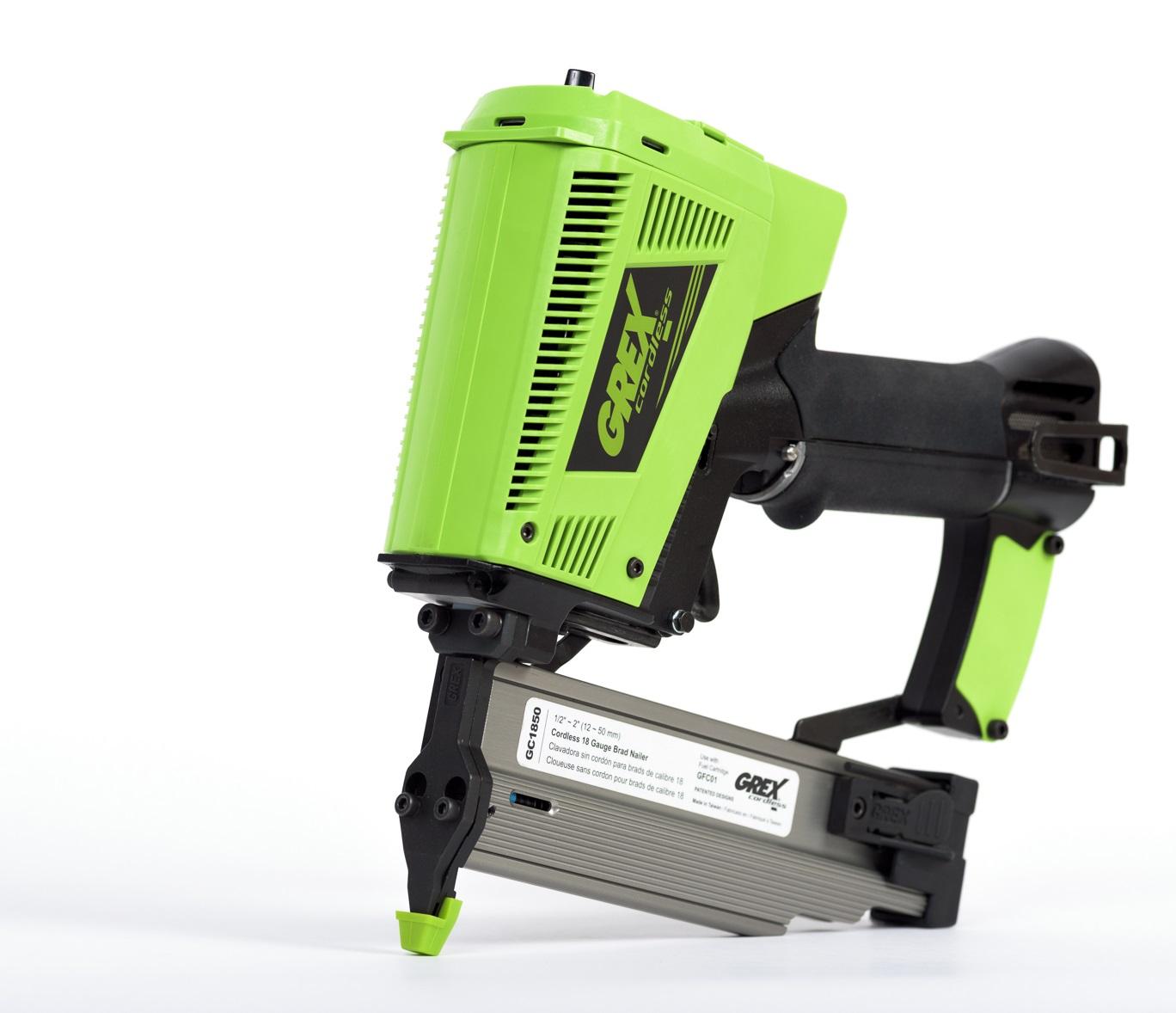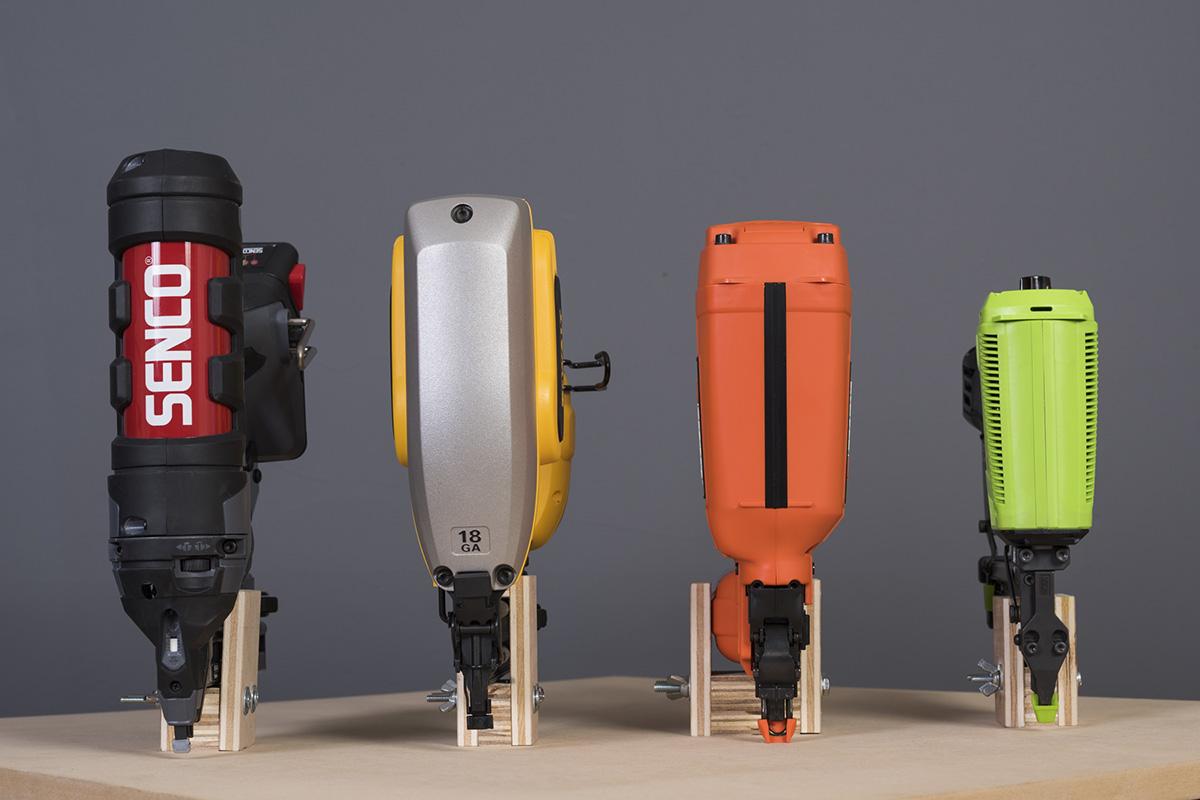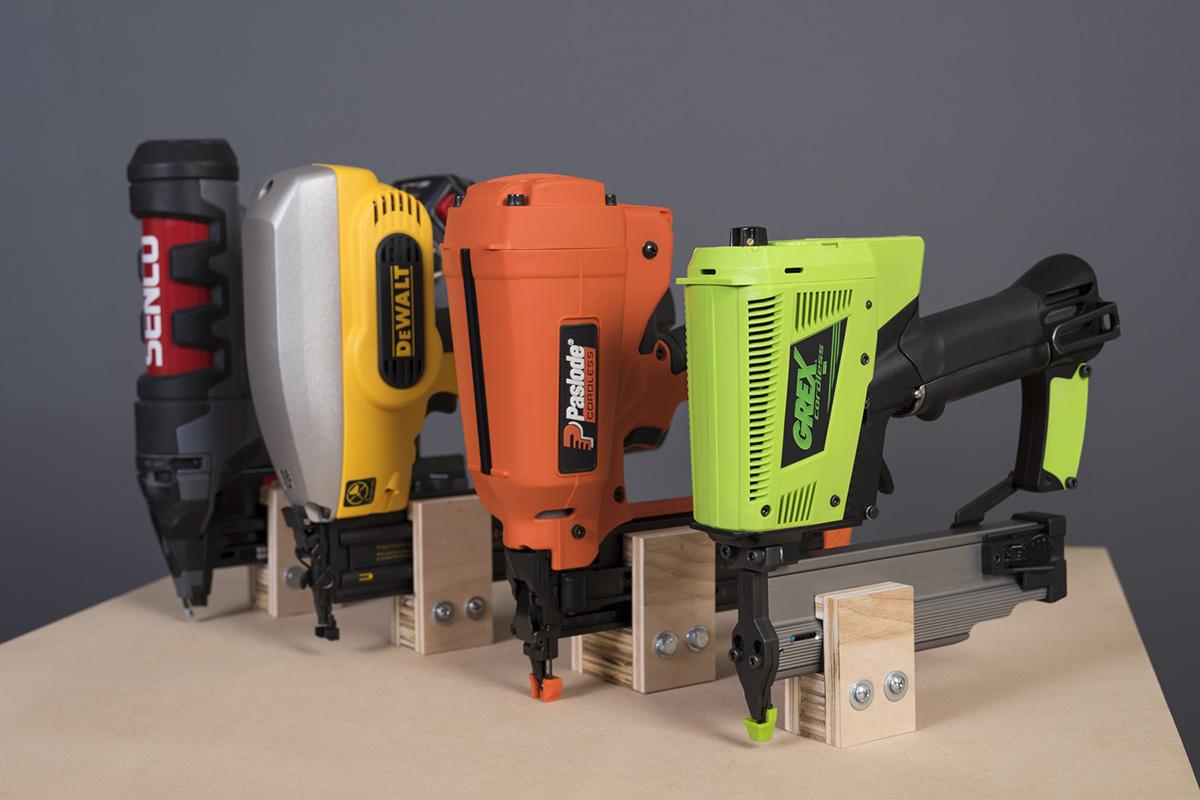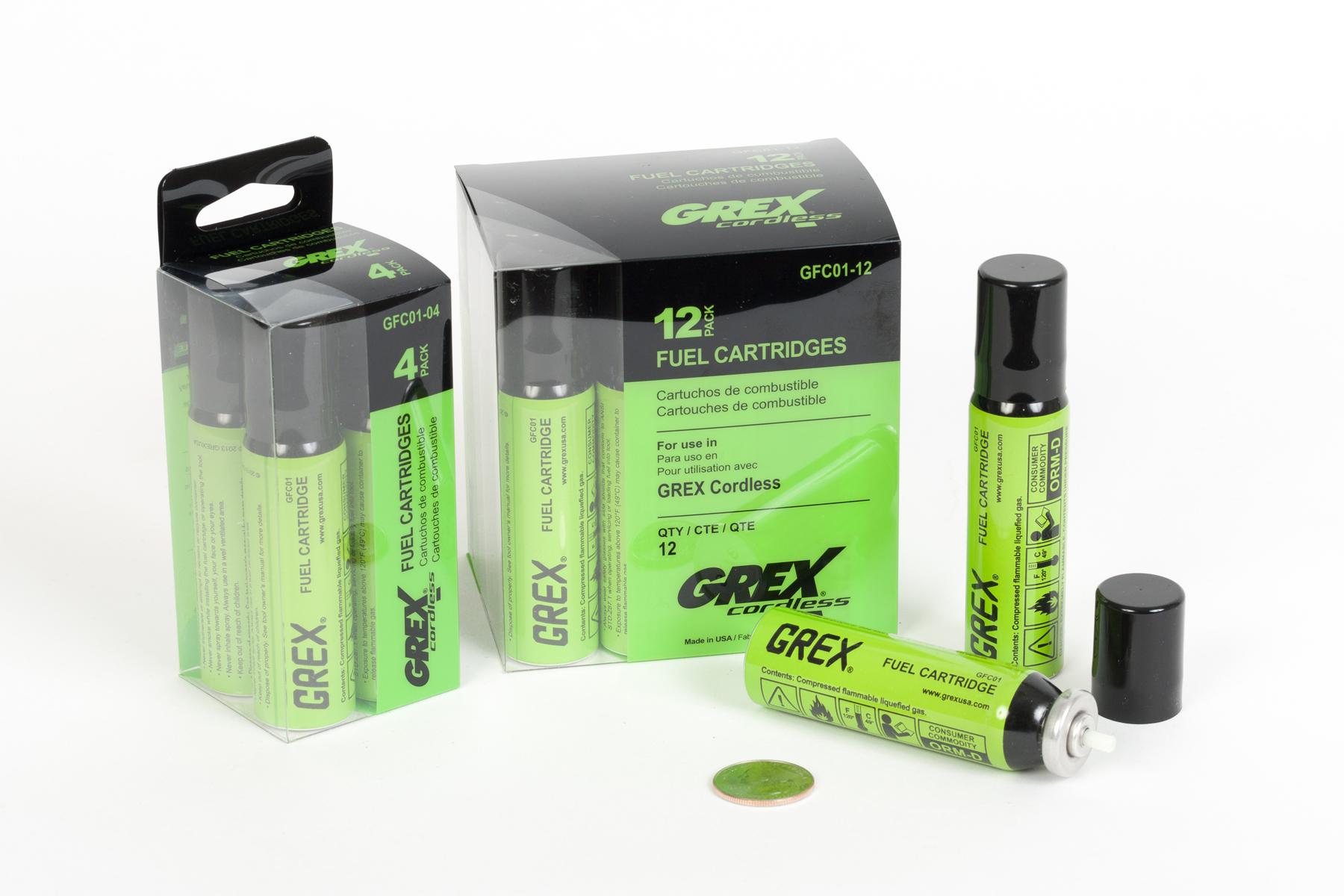 Grex Power Tools, a pioneer in producing specialized fastening systems, has announced the launch of its all-new GC1850 cordless brad nailer. An industry first, the Grex cordless brad nailer boasts a compact design – without sacrificing power, quality or versatility. Grex is exhibiting at Cabinets & Closets Expo 2016 in Booth #428.

Innovative yet practical, the GC1850 is powered by 2 AAA alkaline batteries and an individual fuel cartridge. The tool is rated to run at least 50,000 shots per battery lifecycle, while each Grex fuel cartridge holds approximately 1,300 shots of odorless compressed gas – with no expiration date. Eliminating a bulky battery, the Grex GC1850 is comparable in size and weight to most other pneumatic brad nail guns.
Protected by a robust metal body, and engineered for easy, low-cost maintenance, this Grex 18 gauge brad nailer also features the following key points:
• Self-lubricating piston ring and cylinder; Easy driver replacement
• All-metal body for better durability, reliability and heat dissipation
• Power to sink two inch brad nails into two inch thick Oak
• Safety nose with No-Mar tip
• Anti dry-fire lock-out with ability to adjust driving power
"Addressing an age-old concern among trim carpenters and woodworkers, we understood the need for a lightweight, cordless finish nailer. One providing the same benefits as our competition – without sacrificing the ergonomics of an air tool. Our cordless is the first to do both," said Raymond Wong, Chief Marketing Officer at Grex.
MSRP for the Grex GC1850 is $499. The tool can be found at most Grex retailers and distributors, including Nail Gun Depot and those similar. Visit www.grexusa.com to find a dealer near you.
 
Founded over 20 years ago, Grex Power Tools opened its doors catering to those in need of industrial-grade pneumatic fastening products. In 2000, with the launch of its revolutionary 23 gauge headless pinner – and other subsequent models, Grex quickly garnered recognition as a premier brand in the woodworking industry. Recognized for its precision woodworking tools and iconic green color, Grex remains a leader in fastening, serving both residential and commercial sectors of the industry.
Have something to say? Share your thoughts with us in the comments below.