Cabinet Vision Version 12 to be exhibited at CCCE/WPE Texas
February 23, 2020 | 11:22 am CST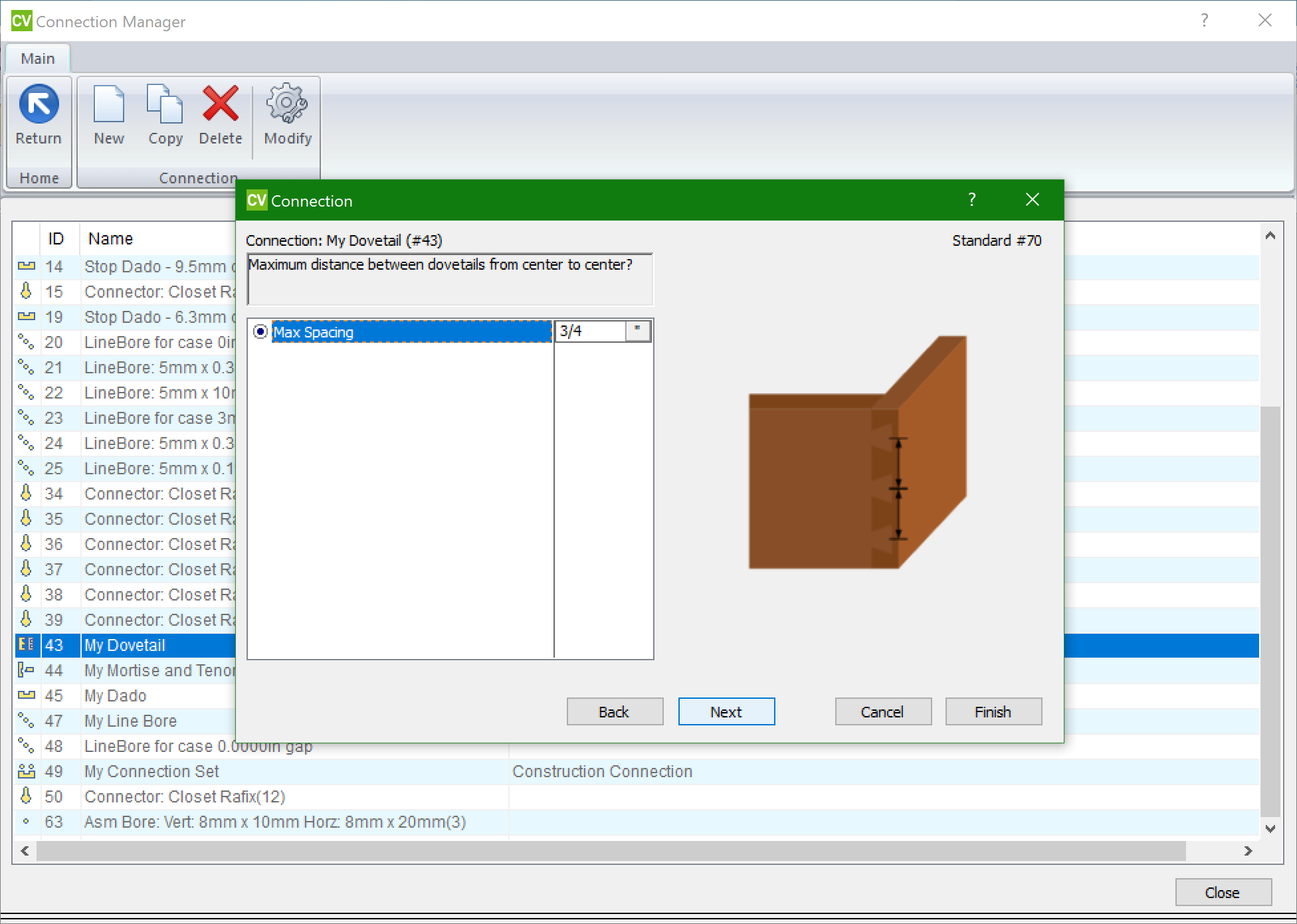 ARLINGTON, Texas - The latest version of the Cabinet Vision design-to-manufacturing solution will be displayed at Wood Pro Expo Texas and the Cabinets & Closets Conference & Expo March 12-13 at the Arlington Convention Center.
Attendees of the co-located events can learn more about Cabinet Vision Version 12 at Booth #219 where continuous demonstrations of the software's time-saving tools will take place. The latest version of Cabinet Vision design-to-manufacturing software for woodworkers delivers greater control and flexibility for the machining of part connections, allowing users to better automate and manage every aspect of production.
Cabinet Vision Version 12, released by Hexagon, features a new connection manager that facilitates complete control over the machining that occurs where two parts meet by enabling users to readily define and automate those connections. For instance, if a dado with pre-drills or fixed position-dowels with RTA fittings are needed, the connection manager provides the tools needed to define those specific operations, and many more.
Version 12 also features a completely redesigned Cabinet Vision Assembly Manager, which is utilized by engineers to specify construction methods and standardize the production of their products. In version 12, the assembly manager offers increased flexibility, including the ability to select connections per part, and an enhanced, user-friendly interface.
The new connection manager, along with the ability to assign connections in the Cabinet Vision Assembly Manager, delivers flexibility for defining and automating construction methods. This development offers greater control over every aspect of connection machining while maintaining both ease of use and part quality.
Learn more at cabinetvision.com.
About Cabinets & Closets Conference and Expo
The Cabinets & Closets Conference and Expo (CCCE) is the annual national event for cabinet and closet professionals and is co-located with Wood Pro Expo. The events are organized by Closets & Organized Storage and FDMC magazines respectively, both part of Woodworking Network.

The Cabinets & Closets event leads off with a full-day executive conference followed by the two-day expo featuring woodworking machinery and supplies. Additional educational programming is offered on both days of the expo. Tours of local manufacturing plants and the popular Top Shelf Design Awards reception are also key components of the event.


Wood Pro Expo features a full day of education and tours followed by two expo days oriented to equipment and supplies focused on the small-to-medium size shops. The educational offering includes CNC basics, employee recruitment, finishing, lean manufacturing, business management, software, and shop safety.

The 2020 CCCE is scheduled for March 11-13 at the Arlington Convention Center, Arlington, Texas. For information about exhibiting, and sponsorship opportunities, contact Patrick Filippelli of Hall-Erickson Inc. at [email protected]. or phone 800-752-6312.
Have something to say? Share your thoughts with us in the comments below.