Tight schedule? Here's what to do in a day at Cabinets & Closets Expo 2017
March 30, 2017 | 1:25 am CDT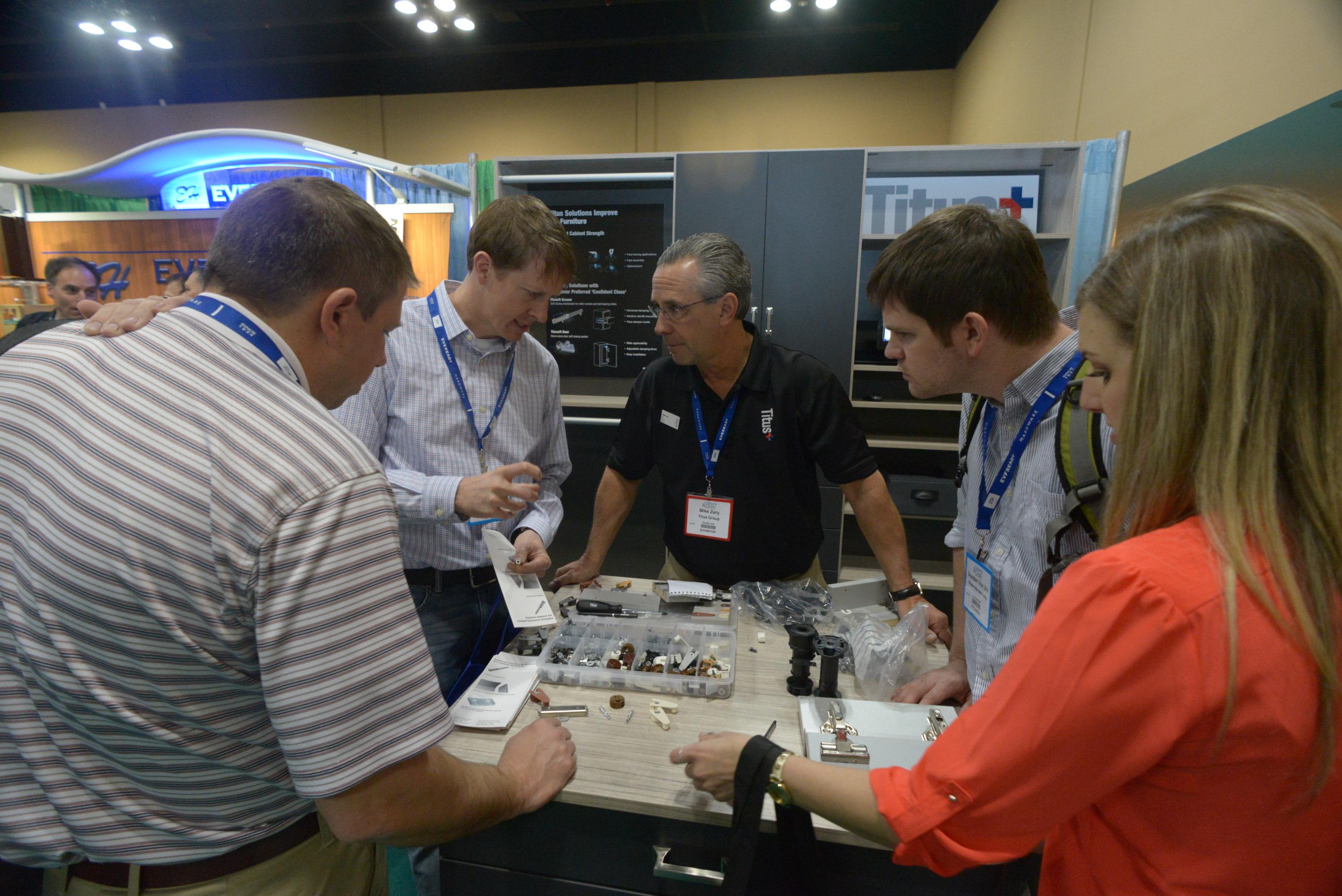 If an active business is compressing your schedule, you can still cram in some meaty conference sessions, a show floor visit, and cap it off with cocktails and even an awards gala at the 2017 Cabinets & Closets Expo, running April 12-13 at the Renaissance Schaumburg Convention Center near Chicago. 
A couple hundred are expected to attend a day-long conference the day before the show opens. The rich program includes a peer-to-peer lunch, a plant tour of Inter Ocean Cabinet Company, and a networking reception afterward. If you can only spare a day, why not visit on April 12. You have to start early. Here's the rundown:
8:00 a.m. – Begin at the Osborne Wood Products Ideation Breakfast. Seating is limited, so RSVP to

[email protected]

9:00 a.m. – Head to the keynote, "Loaded Words" with a chance to hear experts on Google (one actually works at Google). Learn what remodelling prospects are searching for; use those words at your website, and grow traffic. 
10:00 a.m. – Columbia Forest Products Green Cabinet Conference runs until 2:00 p.m. Experts talk about Lacey rules, formaldehyde regulations, and you can meet HGTV star carpenter Chip Wade! Lunch and an evening awards gala ticket is included.   
10 – 5: 00 p.m. –  Visit 100 exhibitors before, between, and after sessions and lunch. 
2:00 – What's Your Problem roundtable with the Cabinet Makers Association. (ACSP Closet Association runs a software-focused table.)
Wood components will also dominate the show floor. JB Cutting will debut multiple color matches across all product lines to its major textured, embossed in register, thermally fused laminate panels.  
Among exhibitors, 10 are showing software; 20 are showing hardware and components; and 17 are first-time exhibitors. 
Not all the exhibitors check off their full list of product categories, so you may want to read the company names and descriptions. The list of closets manufacturers, for example, is actually bigger than you might expect:
Bella IMC Booth 130 
Canary Closets 331
Organizers Direct – Booth 419  
Plus Closets 119
Quest Engineering CloszX – Booth 231  
Redline Garage Gear & Closets -  
In additional, there are these companies showing closet-specific hardware and accessories:
Amish Country Woodworx 312
CCF Industries   427
CompX Timberline           514
Häfele America Company             522
Hettich America L.P.       528
JB Cutting Inc.    224
Olon Industries
Patrick Industries
Sidelines Booth  508   
Tag Systems Booth 520   
The day wraps up with the annual Top Shelf Awards Gala Reception, sponsored by Richelieu, but this year Closets & Organized Storage magazine has amped up the event, to give the winners maximum exposure. Furnituremaker Brian Ellison, BKE Designs, a former contestant on Spike TV's "Framework" will be the host for the evening. Register at cabinetsandclosetsexpo.com
Have something to say? Share your thoughts with us in the comments below.