Keynote: How to launch a closets business and retire early
December 20, 2018 | 2:30 pm CST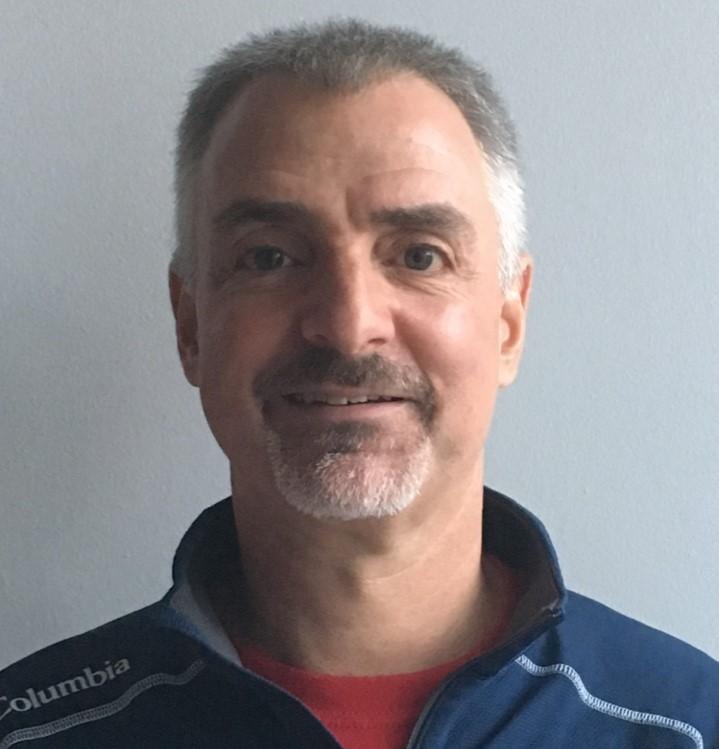 CHARLOTTE -- Successful, newly retired and in his early 50s, David Linda, founder of SpaceMan Home & Office, will address Cabinets & Closets/Wood Pro Expo attendees as the opening keynote of the conference on March 6 at the Charlotte Convention Center.  Linda's presentation kicks off the first day of the three-day event, which is devoted entirely to education and networking.  The full day of education also includes plant tours and a reception.  Titled, "How I launched a closets business and retired early," Linda's keynote will address the steps necessary to keep a closets or cabinet business on track to meet its objectives.  According to Linda, the key takeaway for attendees should be "on a scale of 1 to 10, what kind of shape is my business in and what are the areas I need to focus on today and tomorrow to make that number higher."  Linda will discuss creating a "report card" that will allow you to grade your company.

Linda will offer business advice based on his years of experience in building  Houston-based SpaceMan into a leading closet and home organization company.  David owned and operated his Houston-based closet company, SpaceMan Home & Office, for more than 19 years before selling it to an individual in September, 2018.   After a short transition period, David is now retired. Prior to SpaceMan, he worked for CVS Pharmacy in strategic planning, and Deloitte Consulting in the Boston office.  He is a frequent lecturer on entrepreneurship at the Rice University full-time and executive MBA programs. David was born and raised in Boston and has an engineering degree and MBA from Northwestern University.

Internet expert Brian Kraff, CEO of Market Hardware Inc., will deliver the morning keynote March 7, which is the first day of the two-day expo.  Kraff's presentation, "5 Lead Magnet Ideas to Supercharge Your 2019 Web Marketing Strategy," will provide a high-level view of proven website promotional techniques, drawn from the real-world experiences of small businesses involved in the home remodeling market, including closets, kitchen cabinetry, and finish carpentry.
"When it comes to web marketing, real answers are hard to find," says Kraff, who draws from years of experience beginning with the first years of web marketing. "For this presentation, Market Hardware surveyed more than 100 remodeling businesses about their current Web Marketing strategies, to find out what worked, what didn't, and what was most effective. We're ready to share the must do's for 2019!"
Are you in the process of launching a woodworking business?  Or, have you been in business for a while and just can't seem to stay on track? FDMC Editor-in-Chief and renowned speaker, Will Sampson, will address these subjects and much more March 8 on Day 2 of the expo in his closing keynote address, The Path to Professionalism.   Sampson will share what he has learned from visiting hundreds of shops across North America. He will help you get started on the right foot or get back on track.
Topics will include best business practices, efficient production, effective marketing, and secrets some shops don't learn for decades.
Samspon's keynote presentation is open to all Wood Pro Expo attendees. Admission by badge is included with registration for the show floor; doors open for the final day at 10:00 a.m., immediately following Sampson's speech.
"This presentation is targeted at woodworking businesses starting out and ones that still struggle from time to time," says Sampson. "We'll explore business fundamentals specifically for woodworking shops with an emphasis on custom work."

Also on the schedule:
•    More than 90 expo exhibitors at press time.
•    Tour of Carocraft  on March 6 followed by a reception at the headquarters of Biesse America, which is sponsoring the tour.  Both facilities are located in Charlotte.
•    Top Shelf Awards Reception on March 7 at the Nascar Hall of Fame, attached to the Charlotte Convention Center (sponsored by JB Cutting, CCF Drawers and KCD Software)
•     Complimentary technical and design seminars on March 7 and 8
•    Young Wood Professional (YWP) award on the show floor on March 8
•    Products Showcase on the show floor
•     All new Top Choice awards (attendees choose the most outstanding innovations on the show floor).
For more information visit CabinetsandClosetsExpo.com and WoodProExpoCharlotte.com.
 
Have something to say? Share your thoughts with us in the comments below.