Elite Woodworks' components for success
May 1, 2015 | 8:06 pm UTC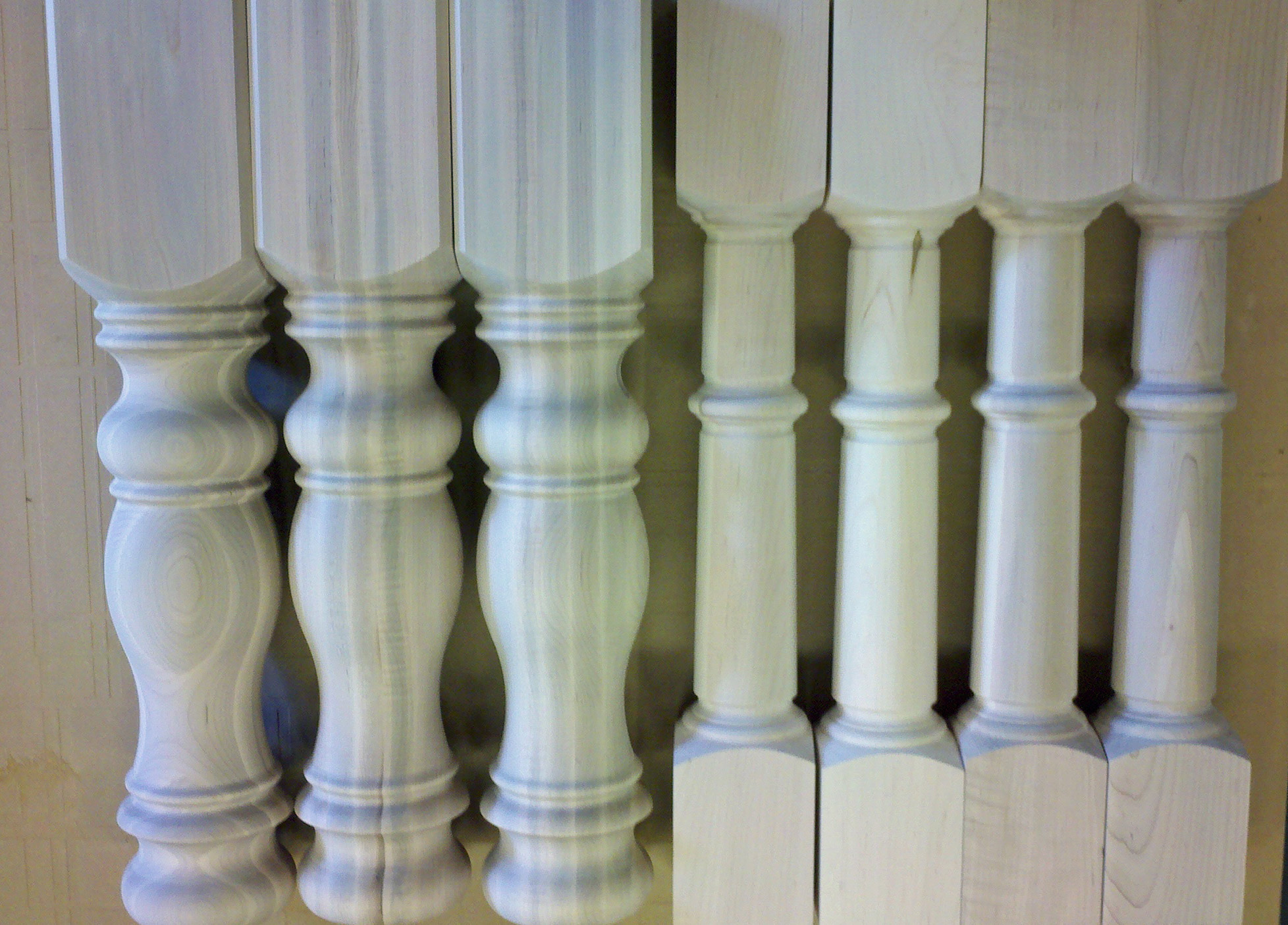 Since opening for business in 2010, Elite Woodworks LLC of Somerville, AL, has enjoyed remarkable success. The company, which is owned and operated by the father and son team of Earl and Dustin Whisenant, began as a three-person shop operating from a 3,400-square-foot facility. By August of 2014, Elite Woodworks' size more than doubled, and the eight-person crew moved into a new 8,400-square-foot shop.
Sixty years of combined woodworking experience have helped Earl and Dustin transition Elite Woodworks from a door shop into a full-service component manufacturing facility. Product offerings include: cabinet doors and drawer fronts along with custom cabinet components and accessories: face frames, custom box components, mouldings, valances and more. The company is located near Huntsville, AL, with customers primarily located in Northern Alabama and Tennessee.
Integral to Elite Woodworks' production process is TigerStop cutting and optimizing equipment, including the TigerSaw 1000. A fully-automated crosscut and push-feed saw system, the TigerSaw has helped the company save money on material, labor and rework.
The move to component manufacturing was a natural, given their history. Earl began his woodworking career in a millwork shop back in 1972, and in 1984 he opened Mastercraft Woodworks, a custom cabinetry business. By 2001, the product line had expanded to include full-size doors and cabinets for manufactured housing. The Whisenants sold the company in 2006, though Earl and Dustin, who had been working at the shop since the age of 12, continued to run it. After a fire in late 2009 resulted in the owners closing the shop rather than rebuilding it, Earl and Dustin opened Elite Woodworks.
Accurate and optimized cutting of the raw materials is key to Elite Woodworks' productivity and profitability. According to Earl, the shop has been relying on TigerStop equipment for a number of years after first using it on a parametric upcut saw.
"We put in the TigerSaw 1000 in October 2014," added Dustin. "The TigerSaw 1000 replaced manual cutting, which produced a lot of scrap." Now, he said, "Whatever is in the door program will be downloaded into the computer and available for the saw.  The bottom line: There are less mistakes and less scrap with the TigerSaw 1000. [Also,] the days of missing parts are over."
Cabinet Vision and SuperDoor programs are downloaded from the office to the TigerSaw. "It goes straight to the saw with orders for doors and frames," said Dustin.
"The TigerSaw has been a big help in many ways," he added. "With it we can drop a grade in lumber and still produce the same quality doors and components -- with less scrap and unusable parts."
Since adding the TigerSaw 1000, the company has upgraded the upcut saw and TigerStop in the panel operation, enabling the panel parts program to also be downloaded from the office, "and added another TigerStop to the Omga radial arm saw for sizing panels," Dustin said.
"The program does the thinking for the operator," he continued. "It is so user- friendly and easy to learn that a 52-year-old operator who can't turn on a laptop can run it. All you have to do is read the monitor and it tells you what it wants to know. It's self-explanatory and smart."
Earl and Dustin Whisenant founded the business in 2010.
Other equipment and capabilities in the shop include: a ripsaw in the roughmill area; a Weinig Unimat 500 for mouldings; the Pillar MMTJ CNC machine for producing miter joints on the cabinet doors; Unique 315 and 318 machines for coping and stiles; a Unique 336 for shaping and sanding outside profiles; and SCMI and Buetfering widebelt sanders. A Rosenquist RF is used for gluing the raised panel door construction, with a Carlson door pinner used in the assembly process.
Elite Woodworks also has in place a Vitap boring machine for preparing the cabinet cutouts and drawer sides. In addition, the company relies on a Holz-Her panel saw and edgebander, along with a 4x8 CNC flatbed Cam-Wood router. A Legacy CNC router is also in used for ornamental mouldings while a Laguna CNC produces custom turnings, posts and corbels. The company also has a full library of software, including Cabinet Vision, SuperDoor, Aspire, Rhino and RouterCAD. "We are not just a door shop," Earl and Dustin are quick to point out. "We set ourselves apart from our competition because we can do total cabinet components.
Quality and attention to detail is inherent in every product manufactured by Elite Woodworks. The company services local cabinet shops across North Alabama and Tennessee with a full range of components.
"We see our relationship with our customers as a partnership. A partnership shows an investment and we want to invest in our customer's success. To do that we have to be able to provide what a shop needs, from cutting 32mm cabinets to butcher block tops," Dustin said,
"We primarily work with maple, but will use any wood specified including oak, hickory and poplar. We can do just about anything with wood and if our customers want it and we can get the wood, we have the ability to work with it."
Dustin added that Elite Woodworks also has a good relationship with TigerStop. "The company is available to us when we have questions. It [too] is a good partnership."
For information on Elite Woodworks and its products, visit EliteWoodworksllc.com. For information on TigerStop optimizing equipment, visit TigerStop.com.
Have something to say? Share your thoughts with us in the comments below.