Cherry Wood Makes the World Go Round
August 1, 2013 | 10:10 am CDT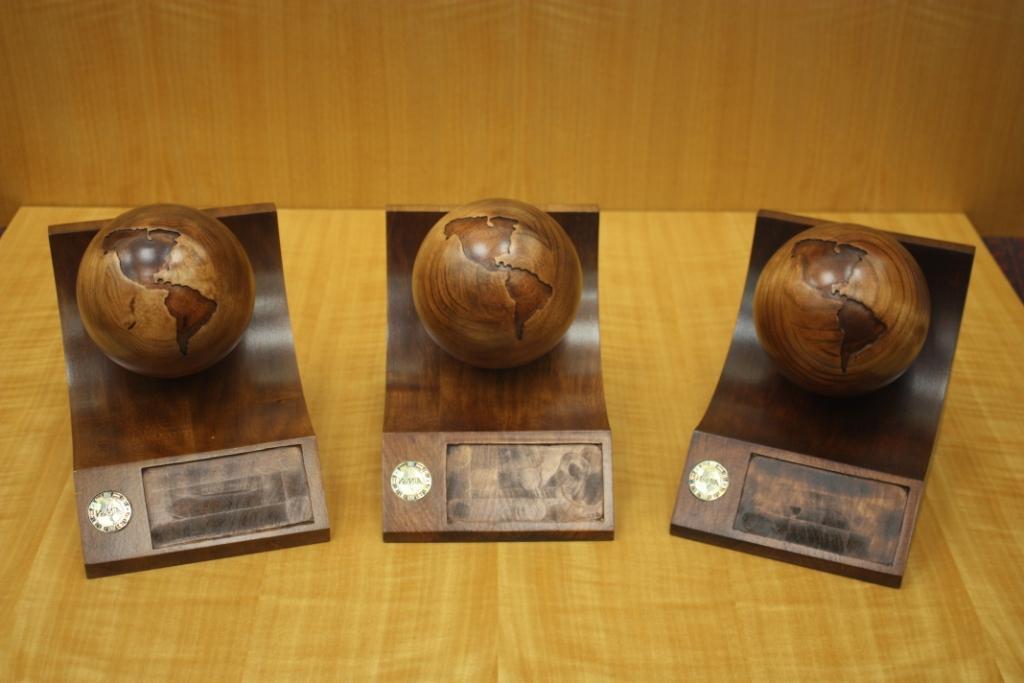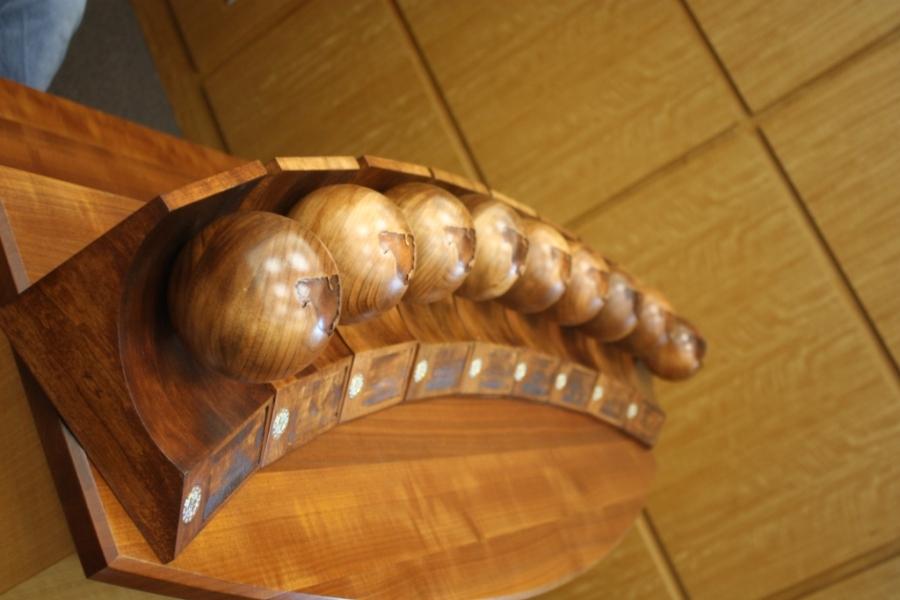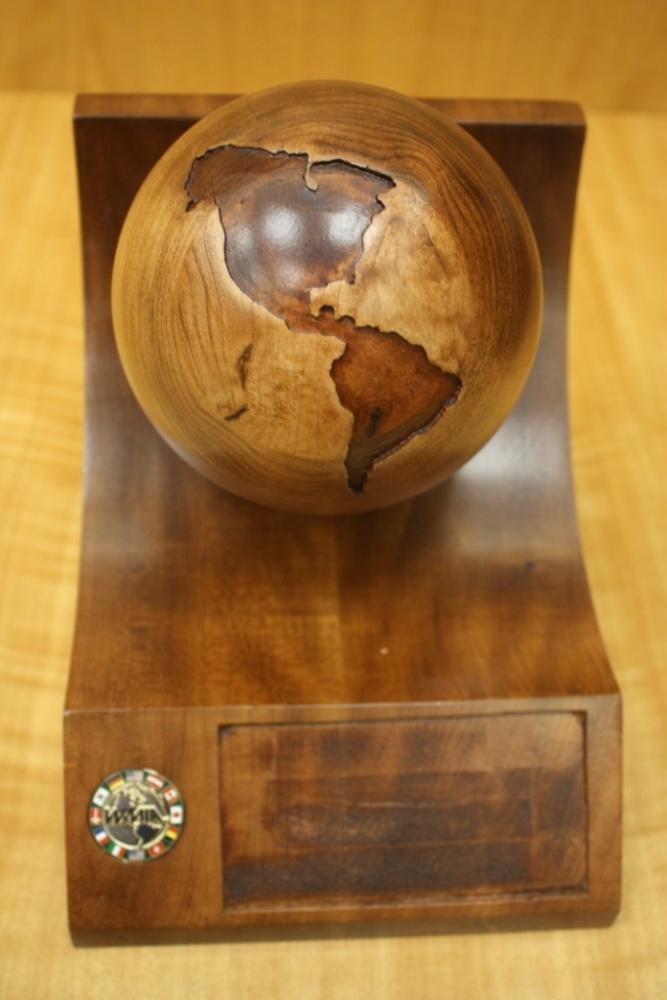 For years, the Woodworking Machinery Industry Association (WMIA) has honored excellence in woodworking by bestowing its Wooden Globe Awards to industry greats. The design of the award statue is just that: a wooden globe. And although the design has been the same for almost a decade, for the past seven years, the four year woodworking program at Pittsburg State Universty in Kansas has been WMIA's go to organization for manufacturing the Globes.
PSU's involvement with the Wooden Globes began in 2001. That year, like every year since, WMIA gave out Globes in three categories: Innovator, Educator and Commitment to Excellence Through Technology.  PSU won the Educator award that year. When WMIA was in need of a new partner to make the statue, PSU stepped up to the plate.
PSU professor Doug Hague recalls the decision: "Around 2007, we thought to ourselves, well, we won the thing before, why don't we make it?"
Hague and his students use Cherry, and although the professor is open for a change, he wants to respect WMIA's wishes of only using domestic wood.
Using a C.R. Onsrud 5 axis CNC router, the process of manufacturing includes usually three student volunteers (though four is sometimes acceptable) from the program: one programmer and then two or three folks to help with the assembly and sanding. If important factors like work come into play and cut into one of the student's time, additional students may need to lend a helping hand.
According to Hague, "machine time for each globe all the way through is probably three to four hours. A lot of that comes from a very small step over so that sanding the final product is extremely minimal. A globe from start to finish probably takes two or three days with a lot of that being heavy on the overhead side, including the making of all the jigs to hold the sphere."
In previous years, the students would be required to assemble 12 globes a year. Now, that's been cut in half with only 6 required a year. Still, PSU went ahead and made 12 anyway, covering them for the next few years.
Though the same model has been used for some time now, Hague and the rest of the PSU staff requires the students to render the model from scratch. Hague says that he does so to prepare them for the future.
"They benefit cause they get to see a project from start to finish. If a customer comes in and says I found this and I really like it, but I want you guys to make it, they'll have to know how to replicate that design from scratch," Hague says. "So it requires a little reverse engineering and for the students to look at something, take measurements, and see through a process."
Have something to say? Share your thoughts with us in the comments below.