Family business follows unusual path from forest to flooring
July 7, 2020 | 9:49 am CDT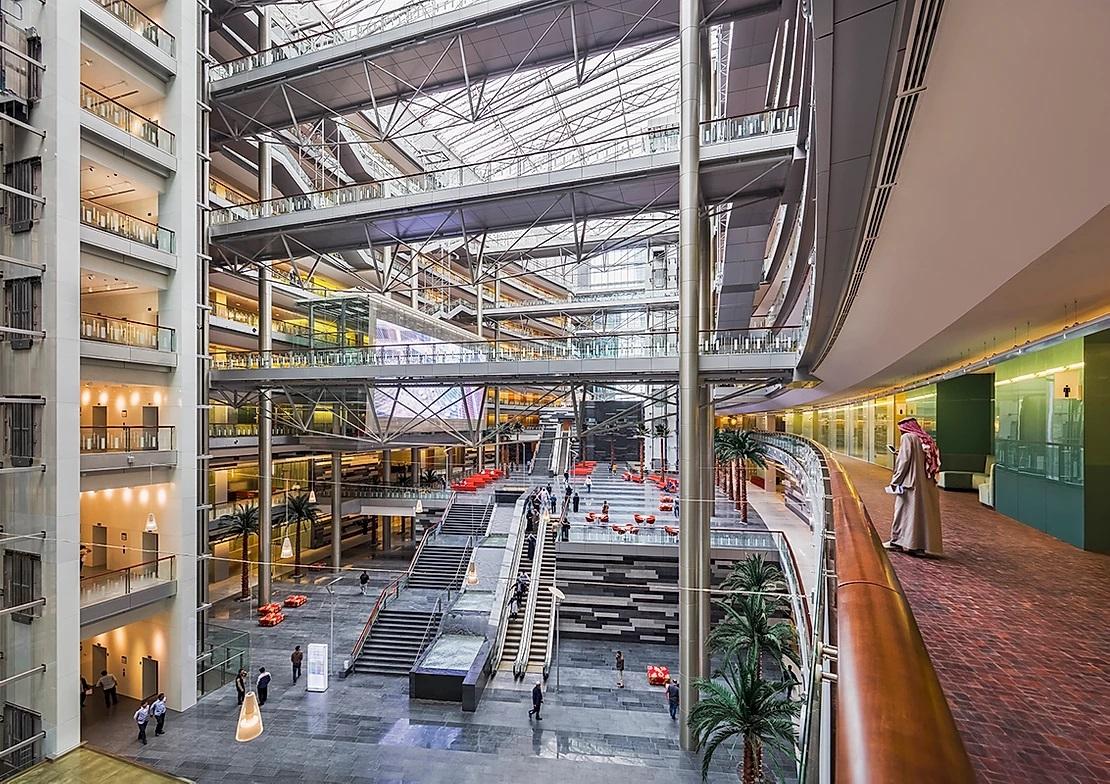 Old Wood has followed an unusual path, from ranch to forest harvesting, to wood flooring. The journey has involved forest fires, native Americans and even former radio announcer Don Imus.
The company name refers not to the age of the trees, but the family name, Old.
And the company has been a family affair, with a number of family members part of the business.
Today, Old Wood employs 30 people and is using timber from forest fire reclamation efforts across the West to create Ponderosa Pine solid wood flooring, with wire brushing and UV cured topcoats.
The company also makes flooring from end grain panels, a panelized, backer-less end grain that is available unfinished or finished. The panel systems are available in a number of species and patterns. They also do complete interior fitouts, including tables and bar tops, custom beams and ceiling packages.
The company goes back to the late 1970s, when David Old inherited the family cattle ranch from his father when he was 22 years old. The family ranch was originally in northern New Mexico, near the small town of Pecos.
David Old didn't like the cattle business, so they started cutting timber off the ranch on two Wood-Mizer sawmills. They were a timber seller and processor for a number of years.
His start in wood flooring came from an unexpected source. 
Radio personality Don Imus was building the Imus Ranch near Ribera, New Mexico, which opened in 1999. This was a working cattle ranch that was intended as a summer retreat for seriously ill children up to 2014.
A local architect working with Imus asked David Old if he could make the wood flooring for the western-themed retreat.
"We never had before, but the hallmark of a true entrepreneur is saying 'yes' and then figuring it out later -- which he did!" explained Mika Old, director of marketing and sales.
So David Old bought a new Weinig moulder, finished a large, homemade dry kiln and went to work on making the flooring.
Douglas fir end grain flooring, a popular use for this wood.
Forest fires
A large forest fire in 2000 wiped out thousands of acres of prime timber. (A second large fire burned the area in 2013.) The family moved off the ranch to a modern location in Las Vegas, New Mexico, and from there they began to buy wood from regional tribal and private sawmills. Nearly all wood is cut from USFS and Tribal NEPA certified sales. "We are very much 'forest to floor'," Mika Old said.
"The impacts that the two forest fires on the family ranch have had on Old Wood are numerous and varied," she said. "It has helped shape the way we do business. As a company, and as a family, we have a firm belief in the Triple Bottom Line of Forests, Community, and Economy.
"The biggest reason for moving off the ranch was material supply," she said. "Prior to that, we were harvesting all timber from our own property. We were one of the first certified tree farms in the region. At the time, there was enough timber to last us a lifetime and still maintain beautiful and healthy forests. The fire changed that."
"We seek community benefits of sustainable forestry. A large portion of the raw lumber we use (more than 75 percent) comes from forest fire reclamation efforts across the west. We've been blessed with federal grants from the CFRP, VAPG and Wood Innovations programs as our efforts contribute to goals of the federal government to manage forests scientifically, create jobs in remote, rural and tribal areas as well as working to build large scale markets for mostly small diameter timber."
Floor at Le Fonda Hotel in central Santa Fe.
Making wooden flooring
The process of making wooden flooring starts with logs that go through the sawmills and in-house dry kilns and then get machined to create plank and end grain floors. They use pine, douglas fir, mesquite, white oak, and sometimes other species for specific projects.
Old Wood's moulding machines are from Weinig (a key part of the company's direction into flooring), along with a Raimann straight line rip saw, and clamping equipment from Black Bros. and Doucet. They also have Taiwanese machinery including a CNC router by LimTech, a company Mika Old said they really like.
"(Our) processes are always changing," she said. "We work a lot with the New Mexico Manufacturing Extension Program, which helps identify changes in processes that help enhance efficiency. Oftentimes it's just little things like painting the end of a log before it is cut, instead of the end of each board individually."
The company has produced a lot of handmade products for customers in more than 18 countries, including three-dimensional wall patterns, but Mika Old said it can be difficult to compete on a global basis.
"We have continued to show the world how it's done but often, we get beat out subsequently by companies from India, China and Indonesia," she said. "It's tough to compete with that when you are making a lot of handmade products.
"One gentleman from India, at a big show in Dubai, said to David: 'I know you must hate me. I've watched your work for years, but you pay, what? $12 an hour for labor? I pay $12 a week.'" 
Lumber business started with a Wood-Mizer sawmill for Old Wood.
Publicity pays
Old Wood and David and Shiloh Old were profiled on the CNBC television program Blue Collar Millionaires.
"We are a family business, and all of us are 'characters' in our own rights," Mika Old said. "We work really well together, but it is always chaotic and interesting. We are always developing new products and processes.
"The episode really focused on us as a family and how we are trying to revolutionize the flooring industry by using small diameter timber, specifically from forest fire reclamation efforts.
*We have had tremendous support from viewers. I always know when the episode airs because our websites blow up and I get tons of emails and phone calls from people who saw it and want to either talk about purchasing a floor, or just tell us how much they enjoyed it. It is a really cool thing to have complete strangers tell you that they love what you are doing."
Also, Outside Magazine did a time-lapse video of the Tres Lagunas Fire that started in the summer of 2013.
"From the vantage point of the camera, you literally see our entire ranch," she said. "The moral of the story, if you have to have a giant forest fire burn down your home, make sure that the coolest outdoor publication around gets a great video of it!"
Planks loaded onto a container bound for Korea.
Sustainable relationships 
Old Wood works with tribes like the Alamo Navajo and Wallatowa-Jemez Pueblos and they are trying to build a program with White Mountain Apache to sustainably harvest a lot of timber, manage their lands and create many jobs.
"We have spent 15 years developing our relationships with the tribes and with their foresters individually," Mika Old said. "Very few companies know the names of the loggers that thoughtfully and carefully cut the trees that go into making their floors. Old Wood does, because we have personal relationships with them."  
For the future, Old Wood is working on a number of large international projects such as hotels, shopping venues and international airports.
"Every week we are developing some completely new designs in flooring, wall, ceiling and counter-top designs and patterns," Mika Old said. "A lot of our designs never see the website or shows until major global architects and designers have actually built them into amazing projects. There are a couple underway right now that stand to win global architectural prizes."
At a Glance:
Old Wood
Santa Fe, New Mexico
Products: Wood flooring, countertops, wall designs
Employees: 30
Plant size: 50,000 square feet (four locations)
Have something to say? Share your thoughts with us in the comments below.