SMTCL announces new horizontal turning center CNC products
August 11, 2017 | 9:51 am CDT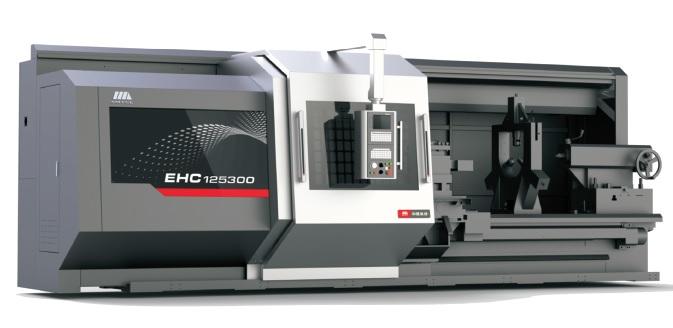 LOS ANGELES - SMTCL has announced the development of a new horizontal turning center, the EHC125300. SMTCL says this machine demonstrates the company's commitment to United States' job shop customers by allowing them to get a large high-quality machine tool at a cost effective price.
"Previously, major companies were not able to outsource large turning work, because many job shops did not have the machine tools to do the work accurately or cost effectively," said Chad Turner, SMTCL national sales representative. 
The EHC125300 is a high precision CNC horizontal lathe that can handle parts up to three meters (118 inches) and features swing over the bed of 1250mm (49 inches). Another new product, the EHC125500 can handle parts up to five meters (196 inches) in length. The EHC125300 comes standard with a 1,000mm chuck, eight position turret, steady rest, hydraulic tailstock, and a chip conveyor and can hale shaft parts weighing up to 11,000 lbs.
"We use world-wide components on this machine. In addition to the high-quality Fanuc 0i-TF control and Fanuc motors, the machine uses THK ballscrews from Japan, NSK spindle bearings from Japan, a German stober gear box, and a German sauter turret," said Jerry McCarty, chief operating officer. "The machine weighs an amazing 44,000 lbs. and is priced under $300,000." 
SMTCL's network of distributors can provide installation and training services to customers anywhere in North America.
SMTCL is a machine tool manufacturer with over 300 products including CNC boring mills, vertical turning centers, vertical machining centers, horizontal turning centers, horizontal machining centers, gantry type machining centers, pipe threading machines, and tapping centers. SMTCL also makes conventional lathes, boring mills, and radial drills.
Have something to say? Share your thoughts with us in the comments below.