Woodshop survival in the age of coronavirus
March 23, 2020 | 10:51 am CDT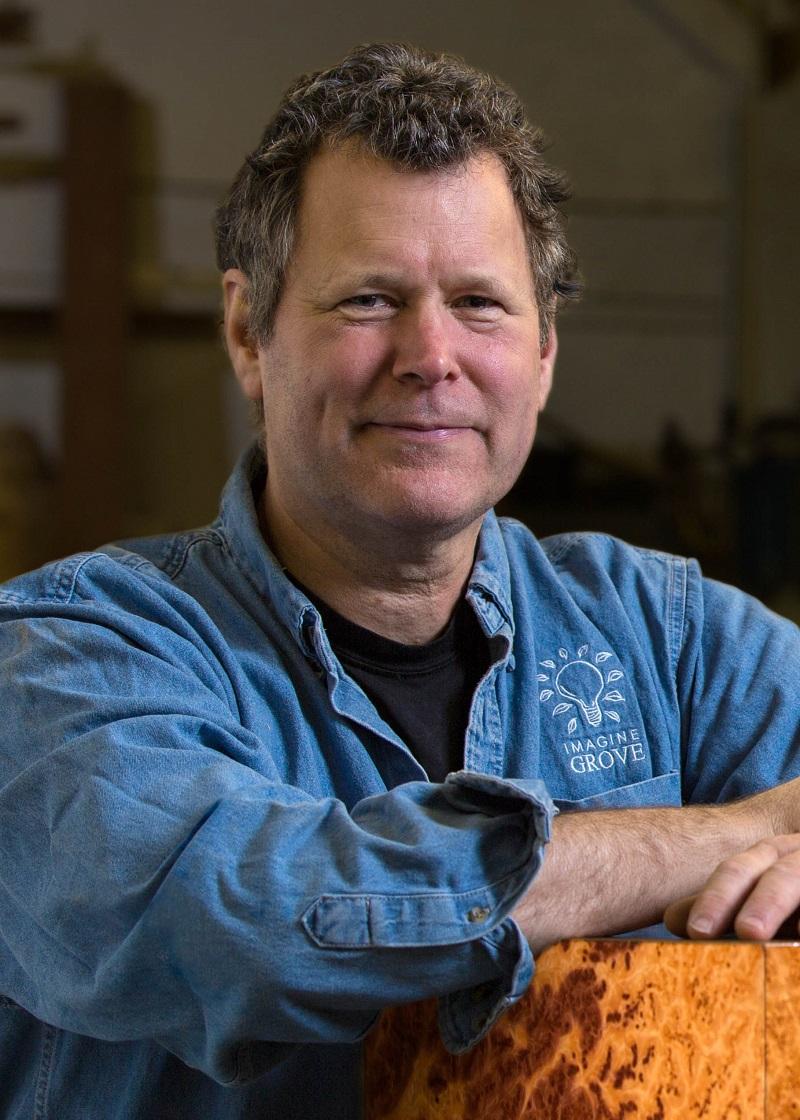 You hear it every day: We are living through an event unlike any we have ever seen before. We need to care about our health, our family's health, and our financial health, too. Getting through these times is going to be difficult. The woodworking industry, from large manufacturing plants to mid-size businesses to one-man shops, are all going to be affected. There is no doubt about it: This is going to hurt more than a splinter under your fingernail.
Still, I do see a little silver lining that I will get to in a bit, but first some housekeeping.
Leadership
This global event is going to be around for a few months, if not longer, and the after effects could be with us for years. Weathering this storm takes a cool head and a firm hand on the wheel.
Safety
First and foremost, we need to flatten the curve of the virus. If you haven't heard, the virus is extremely contagious and typically takes up to two weeks from exposure to symptoms. That means if you have office staff, let them work from home. Keep up to date with the latest health practices from the Center for Disease Control and the World Health Organization and try and avoid all the other chatter.
Keeping everyone safe in a work environment is essential. Fortunately, woodworkers often stand six feet apart and are comfortable with the PPE (personal protective equipment) that they generally use: dust masks, safety glasses, face shields, gloves, respirators, and the like. Allow your workers to keep them for home use.
For larger companies that might have a more extensive PPE inventory, please share some with your employees and give the balance to your local healthcare workers. There aren't enough to go around and the consequences are becoming more dire every day.
And if anyone feels ill, send them home.
Employees
Now is not the time to dance around this new reality. Have an honest conversation with everyone about the health of your business. Discuss topics and options as a team and include layoffs, reduced hours, and/or wages, unemployment insurance, and shutting down. Include yourself in reducing pay, too, to keep your business running. You will have very stressful and un-avoidable decisions to make that affect everyone on your payroll. When your staff participates in the process, they'll be more willing to help out when and how they can. 
Clients
A successful business should have a backlog of work, and fulfilling orders should be a priority. Speak to your clients about existing and future orders so that you can understand what your cash flow will be in the next few months. Get all of your billing and deposits up to date with a little extra if possible, because you might be left holding the bag if orders are cancelled. Review any contractual delivery dates and verify with new terms. I have some large institutions that I contract with and they have already reached out to me with delayed dates and no access notices.
Material inventory
Like those who are hoarding toilet paper, many firms are stocking up on supplies in anticipation of a total lockdown. Some vendors are becoming overwhelmed with fulfillment, and deliveries are already getting delayed. This can be a double-edged sword—you need material for existing projects to keep production moving, but over-ordering ties up valuable cash. We are in this for the long haul and close analysis on this is critical. Consider picking up materials with your own truck if at all possible as each day the supply chain is quickly shifting.
Shutdowns
Some states are already closing down all non-critical businesses with sheltering in place orders, and I suspect more will follow, although Homeland Security has declared the wood products industry as an essential industry. Still, good planning and preparation go a long way. With obvious delays in deliverables, both in materials and filling orders, preparing your shop for a complete shut is a prudent course of action.
Don't start any new projects. Get existing one completed or at least bring them to a good stopping point. Get shipments packed and ready to deliver. Even if they can't be delivered today, you will have a quick asset, and you'll be ready to collect once everything starts moving again. Be sure to clean and remove any potential fire hazards along with catalyzed finishes and the like.
Small shops have an advantage
Small and one-man shops have an advantage, as these businesses can keep open as long as they can get to the shop and they have enough cash flow. All of the above issues still apply, but if they are able to continue to work, you might reach out to larger operations to see if they need support because their employees are out, or if the large business has to close, they might hire you to help them finish their jobs.
Things to do – silver lining
•             Use a time of shutdown to clean thoroughly, like we should but never do.
•             Tackle your shop improvements. It's always tough to find the time—you've got it now. Build storage, move equipment lines, fix or manage lighting and your electrical, update your work benches.
•             Get to all those projects that have never been finished and finish them. Or start them.
•             Sort screws—we all have those miscellaneous junk drawers, so put on some good tunes and start organizing. This project will make you more efficient when things start hopping again.
•             Administrative clean up. Work on organizing all those job folders, review job photos, contract wording, letters, and hard drive storage and delete or archive.
•             Work on your marketing collateral, which rarely gets enough attention. Take the time to review and update your website, brochures, and thank you letters.
•             Sales management—review and update your contact list, reach out to previous customers, and schedule emails for future reach-outs.
•             Use this time to learn a new technique, practice skills, and test one operation against another with time studies to help improve your efficiency. Tackle a new program or app—it's always painful and time consuming, and I hate sitting on the couch watching YouTube videos (unless they're my own). Getting through a learning curve is not my idea of a good time but when I do, I am better for it.
•             Maintenance: go through all of your equipment and change blades, lubricate, repair and replace broken items.
•             Read all those FDMC articles you've been saving that are stacked up in a pile.
•             After your shop is all squared away, connect to your creativity and make something that you've wanted to for a while. A new dresser? Jewelry box? Dining room table?
•             Call, Skype, or Facetime and reach out to friends, family, and colleagues. We often don't have the time to casually chat on the phone, but we have each other. Connecting helps.
•             Spend time with your wife, husband, significant other, and children. Take a walk, play a game, slow down and breathe.
In these crazy times, it takes a cool head to prevail. We can do this together and cut through COVID-19
Woodworking schools are also experiencing shutdowns, and getting through the next few months will be a challenge for all of us. In my next article, I'll discuss what educators are doing using Interactive Remote Demonstrations (IRD) to keep everyone engaged.
Stay healthy and distant.
Have something to say? Share your thoughts with us in the comments below.