Wood buildings could combat climate change: Yale study
February 24, 2020 | 10:20 am CST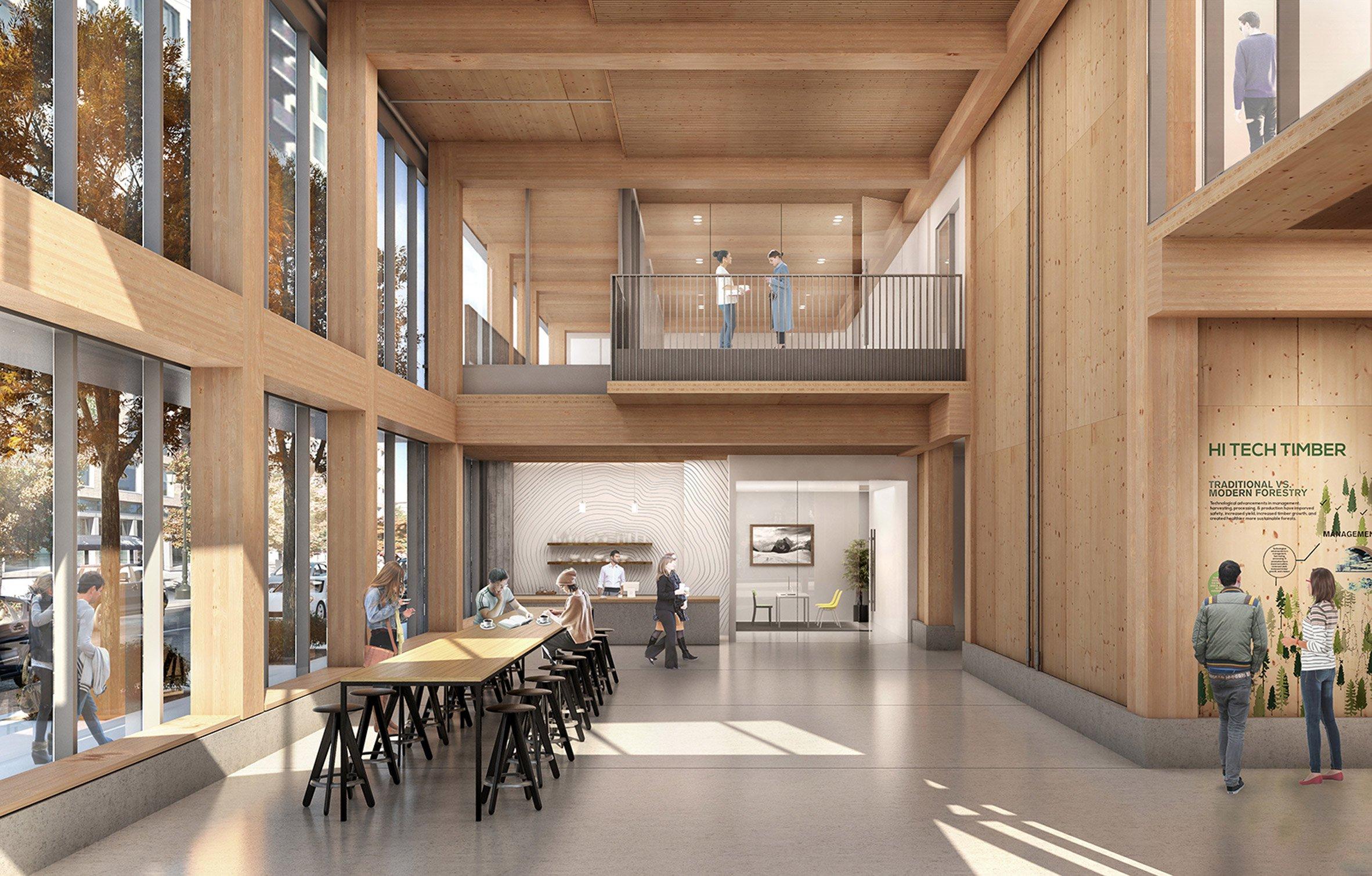 New research from Yale indicates that the use of engineered wood in urban construction could help cities absorb excess carbon from the environment, wrote Savannah Kucera in the Yale Daily News..
This collaborative study from Yale's School of Forestry and Environmental Studies, the School of Architecture and colleagues from the Potsdam Institute for Climate Impact Research in Germany modeled the effects of building materials on carbon emissions and storage. They found that timber products have the potential to turn buildings into carbon sinks.
"Natural carbon sinks such as land ecosystems and oceans have been able to offset anthropogenic emissions of carbon dioxide for decades, but scientists were never sure how long this absorption capacity [would] persist because of a changing climate," said Galina Churkina, Potsdam Institute researcher and the study's co-author. "So, [we] started looking for other options to store carbon on land."
The study's findings show how wood buildings can function as carbon sinks, where the material removes carbon from the air and stores it, thus helping to offset the excess carbon produced in urban areas.
According to Potsdam Institute researcher and co-author Christopher Reyer, since the world's population is increasing, climate change mitigation efforts will be challenged by people's need for shelter.
Co-author Barbara Reck, a senior researcher at the Yale School of Forestry and Environmental Studies, said that building with engineered mass timber products will be faster and cheaper since parts are prefabricated. Switching to timber products, however, will require careful protection of forests.
https://yaledailynews.com/blog/2020/02/12/wood-buildings-could-combat-climate-change-study-finds/
Have something to say? Share your thoughts with us in the comments below.