WalzCraft owner, Richard Walz, dies at 68
November 8, 2022 | 1:10 pm CST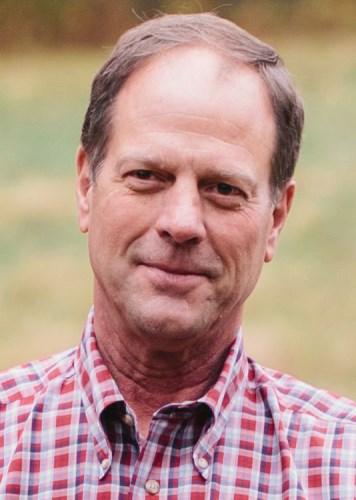 Richard (Dick) Walz, 68, died Nov. 6, 2022, from Alzheimer's disease.
Walz, founder of WalzCraft, a Midwest supplier to the North American Custom Cabinet Industry based in La Crosse, WI., died at his Onalaska, Wis., home.
The company said that he was always in tune with the industry, Dick [Walz] often told the staff at WalzCraft, "If we listen to our customers, they will take us where we need to go."
He embraced that concept, repeated it often to his Team Members, and with that shared vision worked shoulder to shoulder with them to build WalzCraft into the business it is today.
Walz was born on October 4, 1954, and was raised on a family farm in Glen Haven, Wis. There, he developed a strong work ethic, learned the value of hard work, and began a lifelong passion for woodworking. Dick graduated from Western Technical College in 1973 and started his own construction company. In 1982, he started his manufacturing journey at Cabinet Factory Inc., which was later renamed WalzCraft, and became the majority owner in 1987.
Walz, who was a 2014 FDMC Market Leader,  had a passion for providing customers with high-quality products, and a variety of choices. He loved improving a process to give guaranteed results and talking at length with Team Members to make these improvements. Those close to him would describe him as an incredible man and a visionary leader who was dedicated to his family and his work at WalzCraft.
Walz was preceded in death by his wife of 31 years, Jane Lynn Walz; his parents Gerald and Anna Marie Walz, and sister SuzAnne Taylor. He is survived by his son Bradley Walz (Britni), two stepsons Jess Dzurko (Ashley) and Ross Dzurko (Lindsey); and six siblings, Barbara Ekblad, Paul Walz, Larry (Joanne) Walz, Tim (Tracy) Walz, Mary Rae Walz, and Michael (Colleen) Walz. Along with five grandchildren and many nieces and nephews.
In 2020, his son Bradley became president of WalzCraft after working 16 years with the company, fulfilling 's vision that WalzCraft remains a family-owned company that would continue for years to come.
Dick Walz was dedicated to giving back to the community. He was recognized as a Distinguished Alumni of Western Technical College and a Market Leader in the Wood Industry. He was a proud father and grandfather that loved his family more than anything else. While he will be missed dearly, we will forever cherish the time we spent together.
To send an online condolence to the family or to view the service schedule, please visit www.blaschkeschneider.com. In lieu of flowers, the family asks that donations be made in memory of Dick Walz to the La Crosse Boys and Girls Club.
 
Have something to say? Share your thoughts with us in the comments below.