Veneer Tech Craftsman's Challenge open for 2019 entries
January 8, 2019 | 1:46 pm CST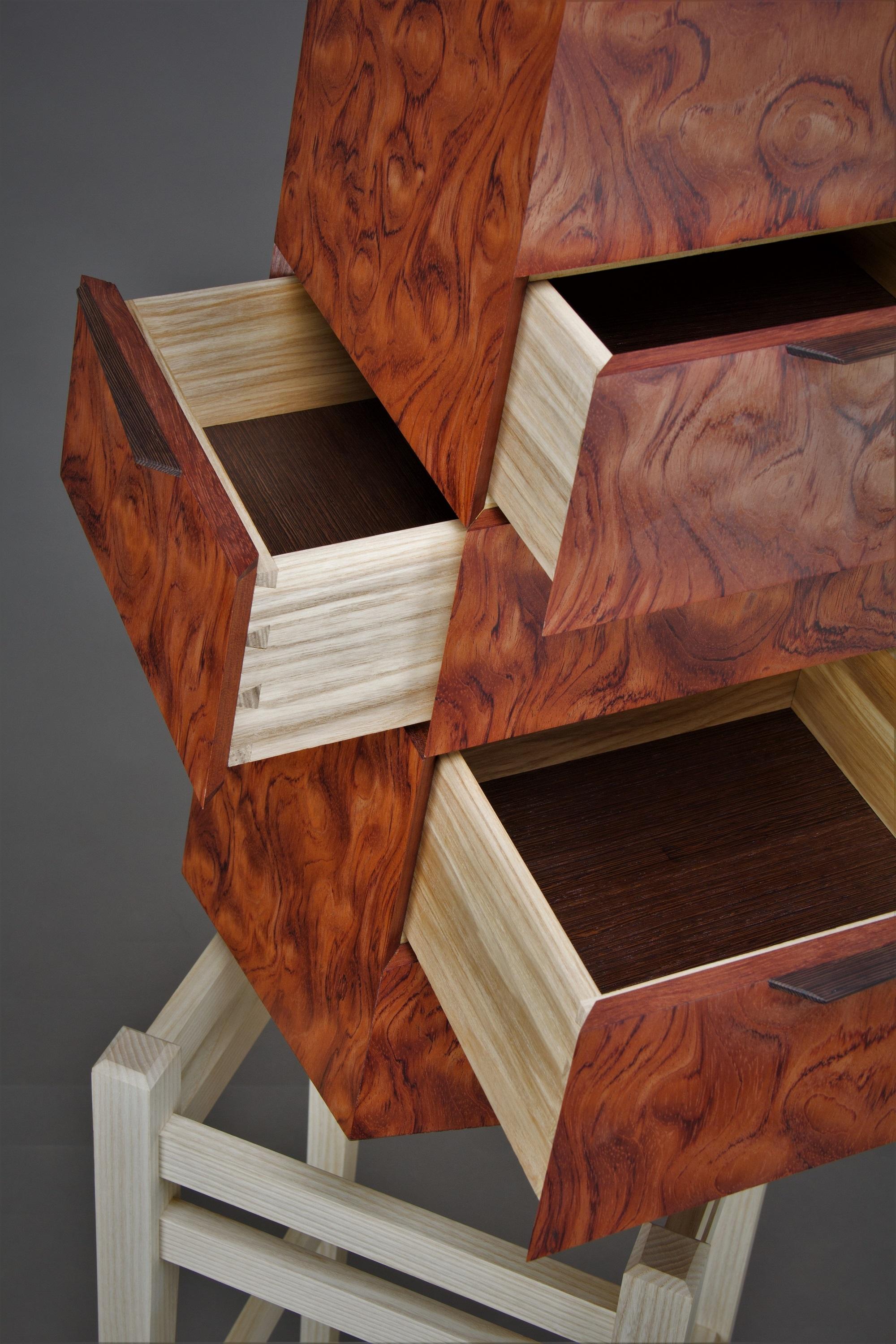 To recognize excellence in veneer woodworking, Woodworking Network is presenting the Veneer Tech Craftsman's Challenge awards. The annual competition is now open for entries.
The Grand Prize winner receives $3000 cash and other category winners receive $1000. 
It doesn't matter how much or how little veneer or other wood product application have been used in a project or where the veneer material was purchased. All woodworkers need to do is demonstrate their craftsman's touch.
In addition to the Grand Prize entry of $3000, the distributor for that entry receives $2000 and the distributor salesman receives $1000 for supplying the veneer products or wood product application used.
It is easy to enter. The 2019 entry form is now available here.
Last year, an angled chest of drawers on a stand created by a student at the Vermont Woodworking School won grand prize in the 14th Annual Veneer Tech Craftsman's Challenge.
Jamie Herman, who created the piece, called it "Tilt," referring to the tilted angle at which the chest rests on its stand. But, despite the angle, all the drawers come out straight and fully functional. Judges said they chose the entry for its "creative and edgy design, clean and flawless execution, and selection of exquisite waterfall bubinga veneer, all contained within a functional work of art."
As announced at the 2018 IWF Atlanta trade show, Herman was awarded the $3,000 top prize in the design competition. Certainly Wood, the distributor that supplied the materials, was awarded $2,000, and sales representative Greg Engle was awarded $1,000, in recognition of their roles in the supply chain.
You can see last year's other winners here: https://www.woodworkingnetwork.com/design/student-captures-veneer-tech-craftsmans-challenge
All awarded entries receive publicity in industry publications, among trade groups and on industry websites.
Winners are awarded cash prizes and be known throughout the industry as a true craftsperson for their use of natural veneer!
Go to https://www.woodworkingnetwork.com/community/veneer-tech-craftsmans-challenge for more information and to enter.
Have something to say? Share your thoughts with us in the comments below.