Movement to build intubation boxes gains steam; manufacturers can help
March 31, 2020 | 12:05 pm CDT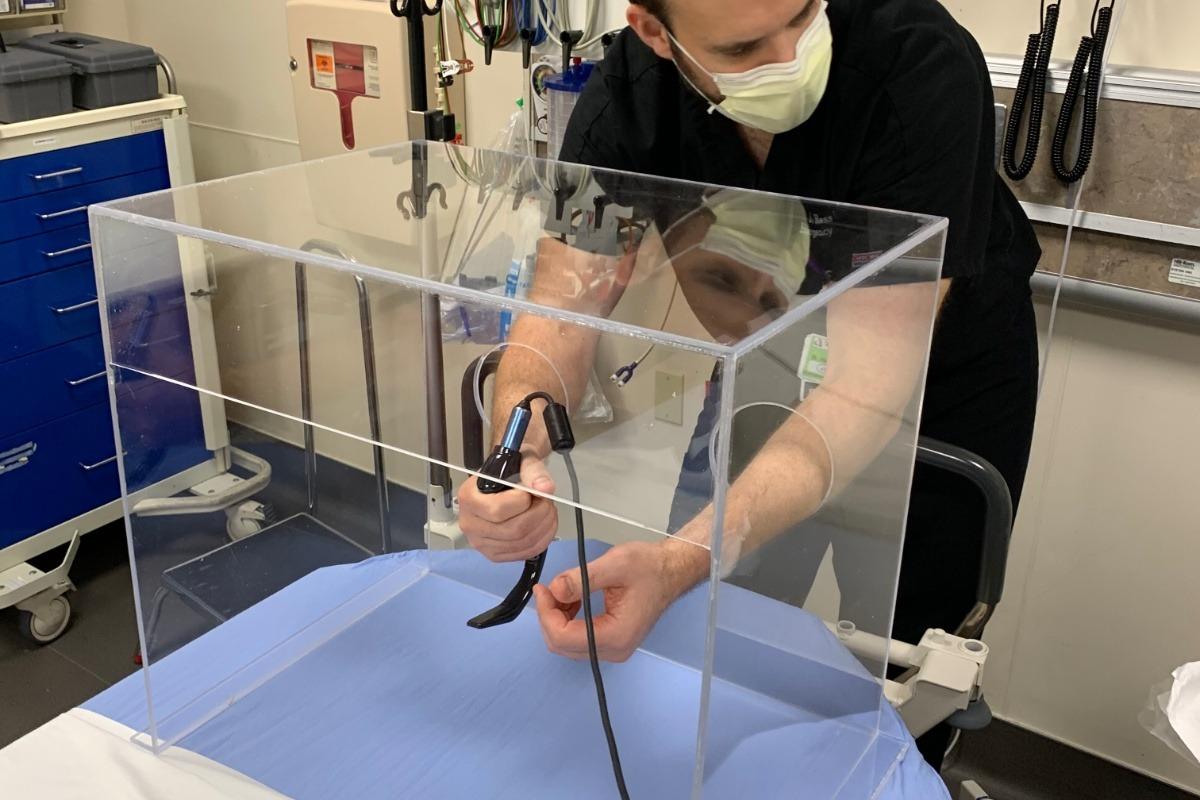 PHOENIX - Emergency room physician Ben Reeser is on the front lines helping patients infected with the coronavirus, or COVID-19, and he needs the help of manufacturers.
Shortages in protective equipment prompted Reeser to begin a movement around intubation boxes - inexpensive temporary protection devices for health care workers.
"The Intubation Box works by sitting over the head and shoulders of a patient as they are intubated by a provider," says Reeser on
a GoFundMe page
. "The box acts as a protective shield between the patient and medical staff, thereby hopefully minimizing spread of Coronavirus (COVID-19).
"After each intubation, the box can be cleaned with a bleach or an alcohol solution," Reeser continues.
Each box costs around $200 to make - including materials, fabrication, labor, and shipping.
The only supplies needed are plexiglass, masking tape, and some kind of acrylic adhesive. A CNC makes the build easier, but is not required. Reeser has set up a website with
detailed instructions
, covering both CNC and conventional, non-CNC fabrication.
Some manufacturers, including Phoenix-based Urban Plough Furniture and mattress maker Tuft & Needle, have begun building boxes. 
Reeser hopes to cover costs through donations on his
GoFundMe page
. So far, he has raised $18,200 of a $50,000 goal. In five days, he has managed to deliver 23 boxes to Arizona hospitals.
A team of volunteers in Canada are leading a similar movement at
CovidBox.org
. The team is looking for companies with large CNC routers willing to make boxes and ship them at scale.
Have something to say? Share your thoughts with us in the comments below.