Minnesota Governor Walz visits Safety Speed Mfg.
October 8, 2019 | 8:44 am CDT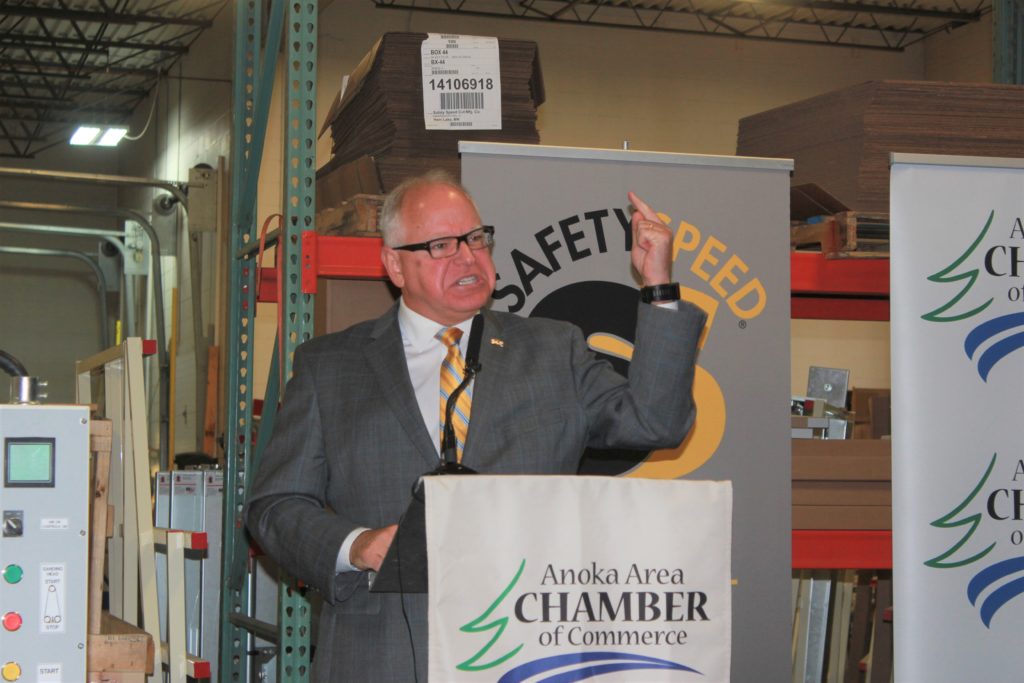 HAM LAKE, Minn. -- Minnesota Governor Tim Walz joined the Anoka Area Chamber of Commerce Manufacturing CoHort, celebrating National Manufacturing Day while kicking off National Manufacturing Month with Safety Speed Manufacturing at their factory.
Minnesota's Department of Employment and Economic Development also played a key role in this celebration. Minnesota DEED commissioner Nancy Leppink and assistant commissioner Heather McGannon, and Pipeline Program Consultant represented Minnesota DEED.
About 20 manufacturing companies from across Anoka County, near Minneapolis, came together. With 19 percent of Anoka County's workforce in manufacturing and with the second highest concentration of manufacturing companies in Minnesota, manufacturing career tracks equip Minnesotans with highly competitive wages.
The manufacturing industry allows Minnesota residents the ability to build a home, start a family and stay local. Regional activity in support of the manufacturing industry is being led by an effort with a CoHort group under the direction of the Anoka Area Chamber of Commerce. Since 2015 this CoHort has developed a scalable and transferable model representing three major areas of concern: Workforce Acquisition, Workforce Incumbent Development, and Continuous Improvement.
Have something to say? Share your thoughts with us in the comments below.