Man literally loses thumb in woodworking accident, gets it replaced with toe
December 9, 2019 | 11:47 am CST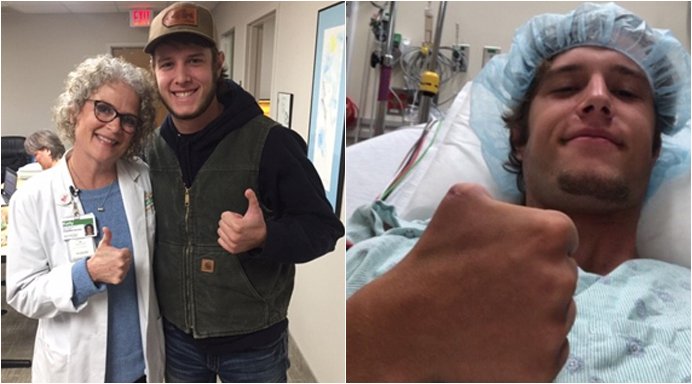 CARSON CITY, Mich. - After a man accidentally sawed off his own thumb in April - and reportedly couldn't find it after it flew across the woodshop - doctors decided to detach one of his toes to replace it.
Teenager Aiden Atkins was sawing a wooden gift for his then-girlfriend when he saw something fly across the room. He realized the mysterious object wasn't a piece of wood when he looked at his hand.
"I realized that what I had seen fly was not anything to do with the piece of wood. It actually was my thumb I had seen fly,"
Atkins told WOODTV.
Surgery had to be performed within four hours for a successful reattachment said doctors, but there was a problem: Atkins and his family couldn't find the thumb anywhere. And as of December 6, they still haven't found it.
Atkins went thumbless for four months before realizing he really wanted it back. Doctors then decided to detach Atkins' left index toe and attach it to his hand as a thumb replacement. A month after surgery, doctors say "it's the most motion they've ever seen" after a toe-to-thumb transfer.
Thumbs up for Atkins.
Have something to say? Share your thoughts with us in the comments below.