Furniture and fixtures provide protection against firearms
November 11, 2022 | 3:20 pm CST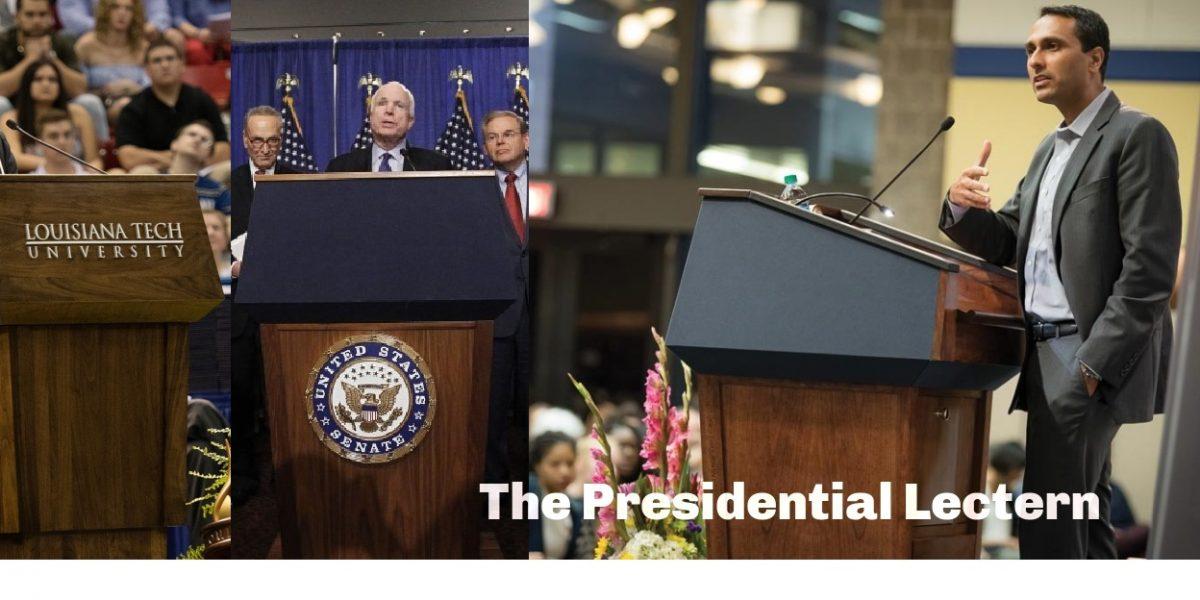 Executive Wood Products, based in Sullivan, Missouri, manufactures solid wood products in addition to ballistic resistant furniture that's designed to protect from shots up to and including 7.62mm and .308 caliber rifle rounds such as those fired from an AK-47, AR-15, and other rifles.
Founded in 1982 by Paul Alexander, Executive Wood Products manufactures podiums, lecterns, and ballistic-resistant furniture.
Executive Wood is the largest single supplier of Lecterns and Podiums to the United States government and sells products throughout the United States and 40 other countries.
In a video, company founder Paul Alexander showcases the company's Tactical Scholar panel that is trimmed in cherry hardwood. One side of the panel is covered with a core that is 1/2 inch thick and encapsulates the bullets. It's covered with a special fabric that has a rating of 250,000 double It has a steel core that will stop a round from an AK-47, AR-15 and a variety of other weapons.
Among the items that the company sells through its website include lecterns, furnishings, furniture, doorways, mobile panels, and his Tactical Scholar™. The company sells its anti-ballistic products to the U.S. Government, churches, private businesses, and schools.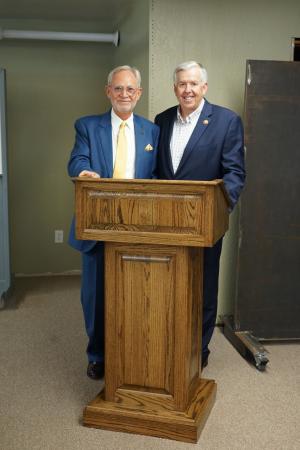 Alexander added, "It's very practical because of its versatility. It's very practical because of its safety and it's very aesthetic in any space, whether it'd be the entrance of a building, the hallway of a school, any variety of workspaces even in offices as a dual-use or multiuse mobile panel."
Executive Wood Products has been manufacturing ballistic-resistant products since 2006, adding that their design is intended to be multi-functional so they appear as normal office furniture, which gives customers an advantage to help save lives.
One of their most popular pieces is The Protector Step-In. The front and both sides of the Protector Step-In are protected for three-sided security with clear ballistic glass above the podium surface for secure visibility.
The design of the Step-In also enhances the side protection for increased side coverage. According to a company brochure, "We incorporate our Threat Elimination Technology to provide the safest system available, which includes a seamless design for total protection between the upper clear material and the ballistic material encased within the body of the podium."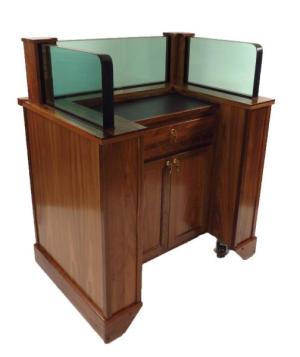 The Protector Step-In features a laminate work surface, a choice of solid hardwoods, a locking drawer, flat panel doors, an adjustable shelf for a variety of equipment applications, an Easy Glide System for maneuverability, and grommets throughout for wire
chases.
Have something to say? Share your thoughts with us in the comments below.