Fire destroys lumber yard
July 5, 2022 | 8:32 am CDT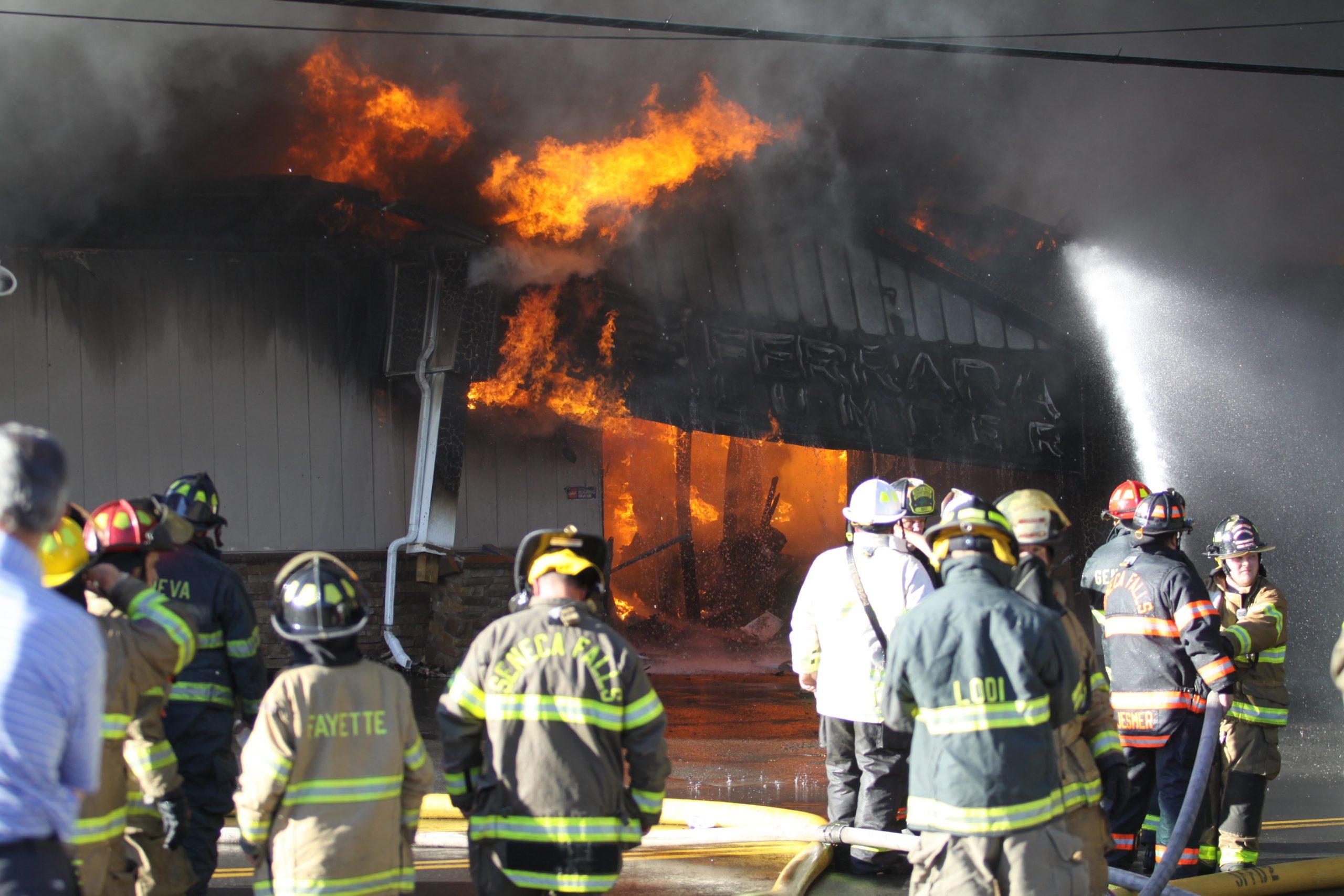 A third-generation, family-owned lumber yard in Seneca Falls, N.Y., was destroyed by fire on Sunday, July 3. 
Fire departments from four communities responded just after 5:30 p.m. Sunday to find flames shooting from a Ferrara Lumber location in Senaca Falls. The store supplied lumber, cabinetry, and hardware to the region.
It took about 3-hours to bring the fire under control.  Smoke from the fire could be seen from miles away, according to the report. Water was pumped from the Cayuga-Seneca Canal to help fight the fire. The Seneca County Fire Investigation Team is investigating how the fire started.
No injuries were reported. 
In 1959, local building contractor Matthew N. Ferrara launched the company to provide the community with a source for lumber and other building materials. Ferrara worked with sons Samuel J. Ferrara and Matthew A. Ferrara and in 2008 the business was passed down to the third generation of the family. 
The family released the following statement on Facebook: "The Ferrara Lumber family would like to thank everyone for their tremendous support. A huge thank you to the first responders, we hope every one of you is safe. We are hoping to have the business up and running within the week at our Rumsey Street location. More to come. We are down, but not out." 
 
Have something to say? Share your thoughts with us in the comments below.