Canada's WMS Returns to the International Centre in 2013
September 16, 2012 | 8:43 am CDT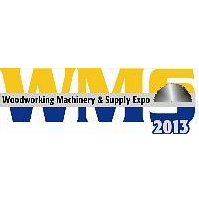 TORONTO – The Woodworking Machinery & Supply Expo (WMS), Canada's national woodworking show, is returning by popular demand to the International Centre, mere minutes from Toronto's Pearson International, October 24-26, 2013.
The International Centre had hosted WMS for most of its more than 40-year history. In 2011 WMS was held at the Direct Energy Centre in downtown Toronto.
"We are happy to announce that WMS is moving back to the International Centre," said Steve Reiss, vice president of Vance Communications ULC.  "Our goal has been to book the venue that will best meet the expectations of attendees and exhibitors. While we were overall pleased with the results of WMS 2011 at the Direct Energy Centre, it became clear that a good number of exhibitors and attendees did not like commuting downtown or having to pay for parking."

The International Centre is located a short drive from Pearson International Airport and includes thousands of free parking spaces. Hotels are plentiful and the allure of downtown Toronto is within a short commute after WMS show hours.
More Info
For additional information about exhibiting at WMS 2013, contact Rich Widick of Hall-Erickson Inc at [email protected]; phone 866-967-2015 or 630-434-7779.
To be added to the WMS 2013 mailing list, contact Rich Christianson of Vance Communications Canada at [email protected] or 847-415-8024.
Stay up-to-date with WMS 2013 at www.WoodworkingExpo.ca.
Have something to say? Share your thoughts with us in the comments below.