84 Lumber opens new store in Big Pine Key, Florida
February 3, 2018 | 1:05 pm CST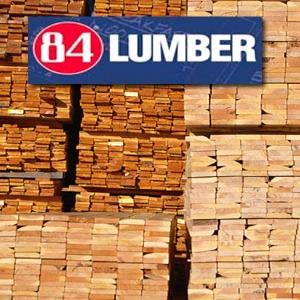 BIG PINE KEY, Fla. - 84 Lumber has opened a new location in Florida in response to a growing need for lumber and building materials after the devastating effects of last year's Hurricane Irma. Located at 30368 Overseas Highway, Big Pine Key, Florida, the company says that this retail store will be easily accessible to residents in Big Pine Key as well as the surrounding areas connected by the highway.
With a strong presence already established in Florida, 84 Lumber's newest location offers local communities building materials such as roofing, trim, treated lumber, windows, and doors. With a 2,275-square-foot showroom on the property, the company provides special orders to local residents in need and single-day turnaround for more specific projects.
"In Big Pine Key, we're continuing 84 Lumber's tradition of offering high-quality, essential building materials," said Frank Cicero, 84 Lumber's chief operating officer. "The timing is especially important to the Florida Keys and surrounding areas as they continue to rebuild in the aftermath of Irma."
Founded in 1956, 84 Lumber Company is a privately held supplier of building materials, manufactured components, and industry-leading services for single- and multi-family residences and commercial buildings. 84 Lumber operates more than 250 stores, component manufacturing plants, custom door shops, custom millwork shops, and engineered wood product (EWP) centers in 30 states, representing the top 130 markets in the country.
Have something to say? Share your thoughts with us in the comments below.