Bluewater Wood Alliance seeks program manager
January 4, 2018 | 6:31 am CST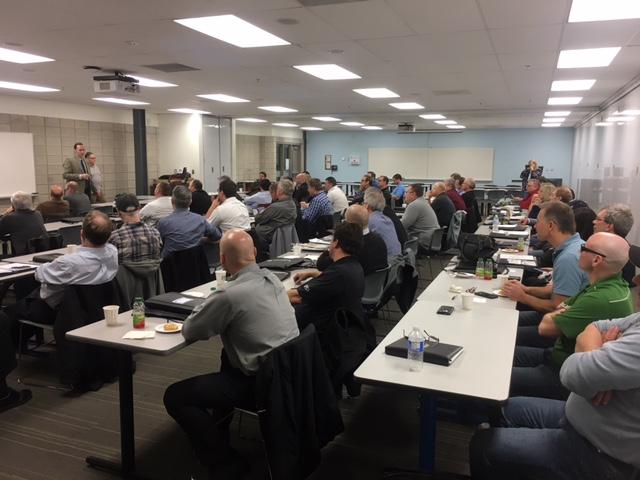 HANOVER, ON --  The Bluewater Wood Alliance is seeking a program manager. 
Reports to: BWA Executive Director
Working in collaboration with the BWA Executive Director (ED) and the BWA Program Administrator (PA)
Required Skills: Exceptional communication skills (oral, written, presentation, and social), ability to develop relationships with key stakeholders and industry members, proficient using Microsoft office (word, excel, power point, and other platforms), Ability to work independently and self-managed. Knowledge and education in the wood processing industry an asset. Use of car and ability to travel in southwestern Ontario region. Ability to take initiative and problem solve. Education and experience in the wood industry an asset, but not necessary.
Areas of Responsibility:
1. Member Engagement/Retention: In strategic collaboration with the ED
 Regular member visits and contact to maintain member engagement with BWA activities
Learn member needs, trends, ideas, and opportunities to drive BWA events and activities
Communicate above needs and trends to ED and PA to create and drive BWA programming and projects
Track the above data on companies and BWA activities above using shared tools and processes
Utilize website and social media to engage BWA members in collaboration with ED and PA
Participate in member events as deemed necessary in collaboration with the ED
2. BWA Membership Development
Marketing and sales of new BWA memberships, with emphasis on Manufacturing members
Tracking of new member lead development and follow-up
Relationship development with potential members
Follow-up to attend BWA quarterly events
3. BWA Event Facilitation
Organize, Host and Facilitate BWA events as required in collaboration with ED and PA
Tracking of member attendance and activity using established processes
4. Communication
Posting of news articles on events and activities and updates to website and social media
Development of reports and tracking of member activities and data as required
Regular communication with BWA members, ED, PA
Bi-weekly reports on PM activity
Relationship building with key partners
5. BWA Project Management- in collaboration with ED
 Management of BWA projects as required
 Tracking of milestones and activities and requirements
 Facilitation of BWA member participation
 Work with ED in proposal application data as required
Since this is a new position with the BWA, other duties will evolve as the position expands with the demands of the cluster
If you are interested in applying for this position, send resumes with cover letter to:
[email protected]
Have something to say? Share your thoughts with us in the comments below.