Wood Finishing System Pumps Up the Power
July 2, 2015 | 12:20 pm CDT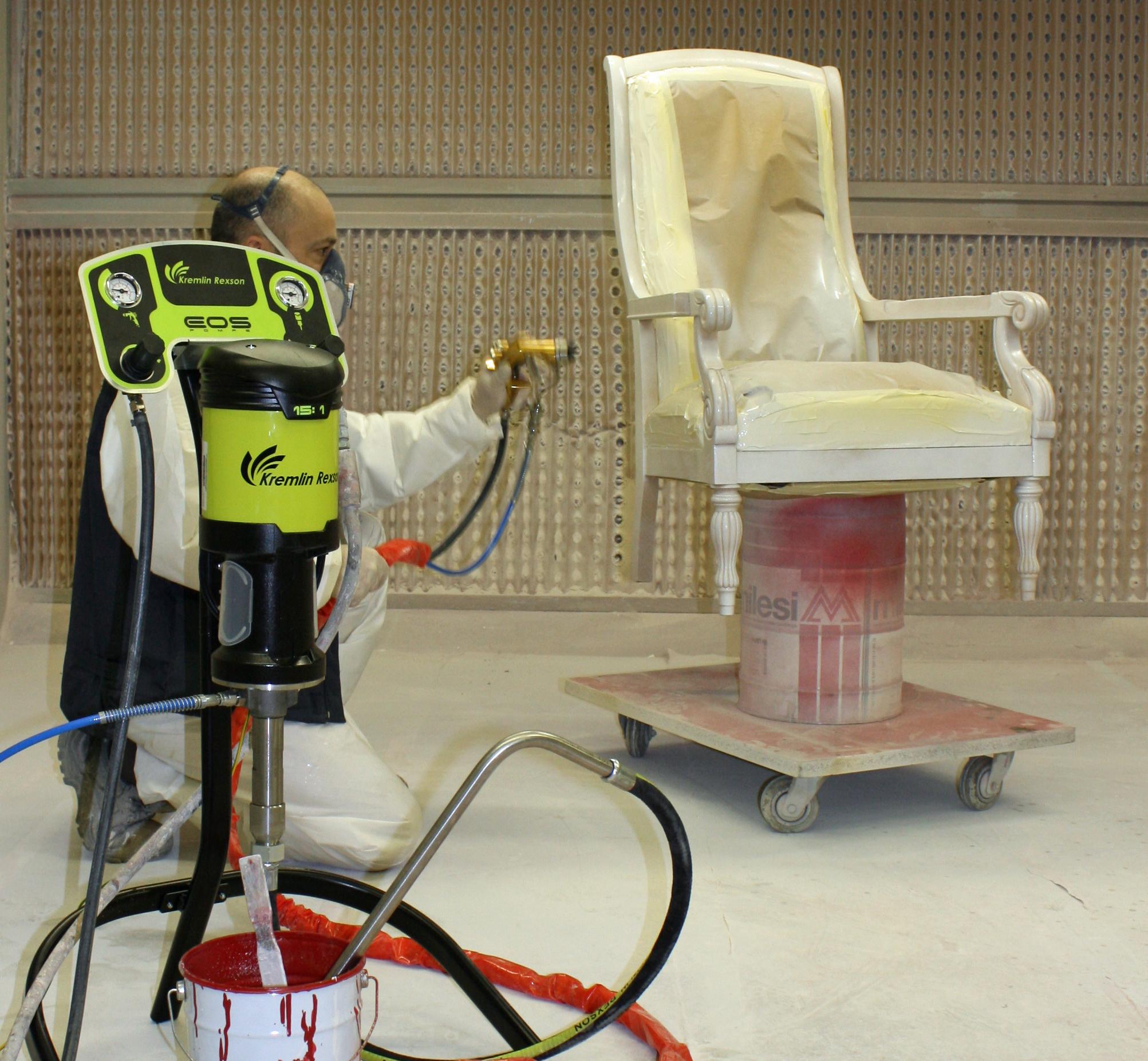 Photo By Kremlin Rexson-Sames, EXEL NA
Winner of a 2013 AWFS Visionary Award, Kremlin's EOS Pump with Airmix Xcite manual spray gun offers quick and easy color changes and can be used with solvent and/or water-based materials.  
A number of things make this Airmix package unique. The pump features a closed lubricating cup and balanced stroke fluid section for steady output without any pulsation. Designed for a wide range of material viscosities, it has a 16mm suction rod, recommended for frequent color changers, and a 25mm one for high-viscocity products up to 5,000 cps. It has a compact design for cart, stand or wall mounting.
Used with the lightweight, ergonomic Xcite Airmix gun, Kremlin says the system provides increased transfer efficiency and atomization. The gun has a fluid pressure range of 290-2,900 psi and comes with a choice of Fine or Xtra Fine finish fluid tips. www.KremlinRexson-Sames.com, www.Exel-NA.com
Have something to say? Share your thoughts with us in the comments below.