High Point virtual market experience draws strong audience
May 20, 2020 | 10:33 am CDT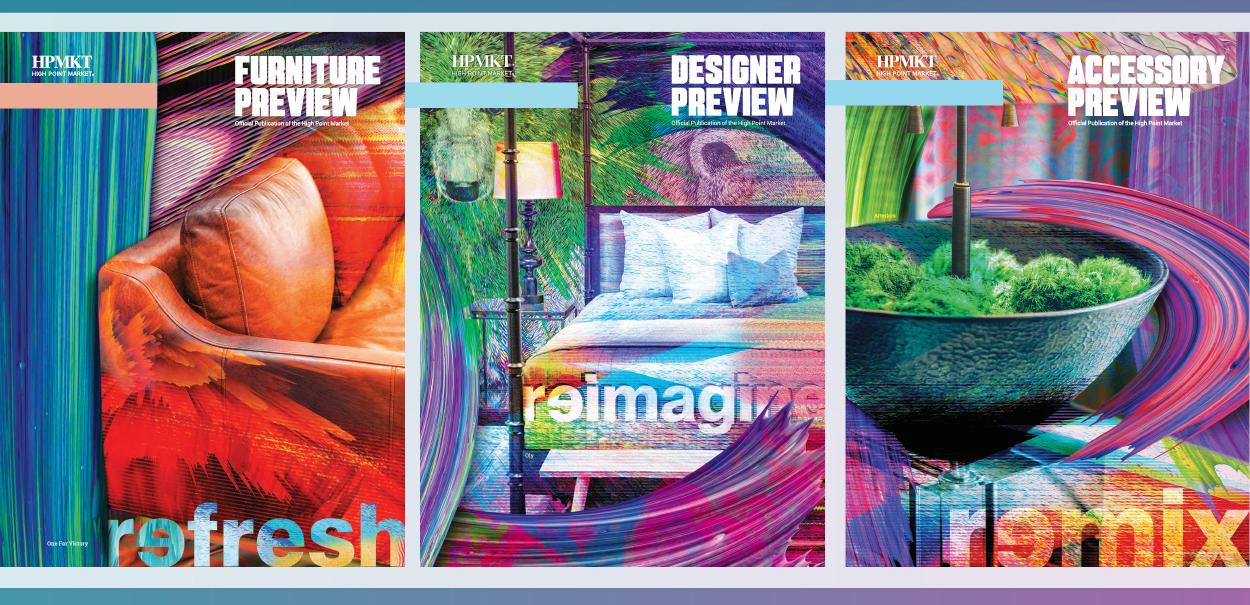 HIGH POINT, N.C. –The first week of International Market Centers' High Point Virtual Market Experience offered content and community for the furniture industry.
There were hundreds of participants logging into six webinars and thousands of visitors sourcing and discovering products and a digital audience generating funds for City of Hope.
Week two offerings, available on www.imchighpointmarket.com, include a virtual showhouse debut, more webinars and continued product discovery and online sourcing through IMC's Catalog Connexion.
"IMC's High Point Virtual Market Experience is a great opportunity to leverage our current digital tools to enable product discovery and provide industry-relevant content," said Bob Maricich, IMC CEO. "We were delighted with the high levels of participation and engagement for our debut last week and look forward to two more weeks of exceptional offerings and opportunities for buyers and suppliers alike."
IMC's Catalog Connexion, a keyword-searchable catalog library that connects buyers and sellers through product flipbooks, debuted last week with more than 543 vendor catalogs loaded to the site. By the conclusion of week one, 8,581 visitors had viewed a total of 218,546 pages with many contacting vendors for additional product information. During the next two weeks of IMC's High Point Virtual Market Experience, IMC Exhibitors can continue to upload catalogs to the site.
Week two highlights include the launch of IMC's Virtual Showhouse, a project in which six well-known designers use IMC exhibitor product to build their ideal room. Participating designers are Corey Damen Jenkins, of Corey Damen Jenkins & Associates; Bria Hammel, of Bria Hammel Interiors; Erinn Valencich, of Erinn V. Design Group; Jason Oliver Nixon, of Madcap Cottage; Libby Langdon, of Libby Langdon Interiors and Shayla Copas, of Shayla Copas Interiors. To learn more and to see the designers' finished rooms, visit http://www.imchighpointmarket.com/virtual-showhouse
Week two also features addressing business practices during and after COVID-19, current market trends, color forecasting and utilizing media opportunities and more. Information and registration for these free sessions is available online at http://www.imchighpointmarket.com/webinars-and-events/
Have something to say? Share your thoughts with us in the comments below.