Furniture damage by pets among leading area of insurance claims
April 2, 2017 | 9:28 pm CDT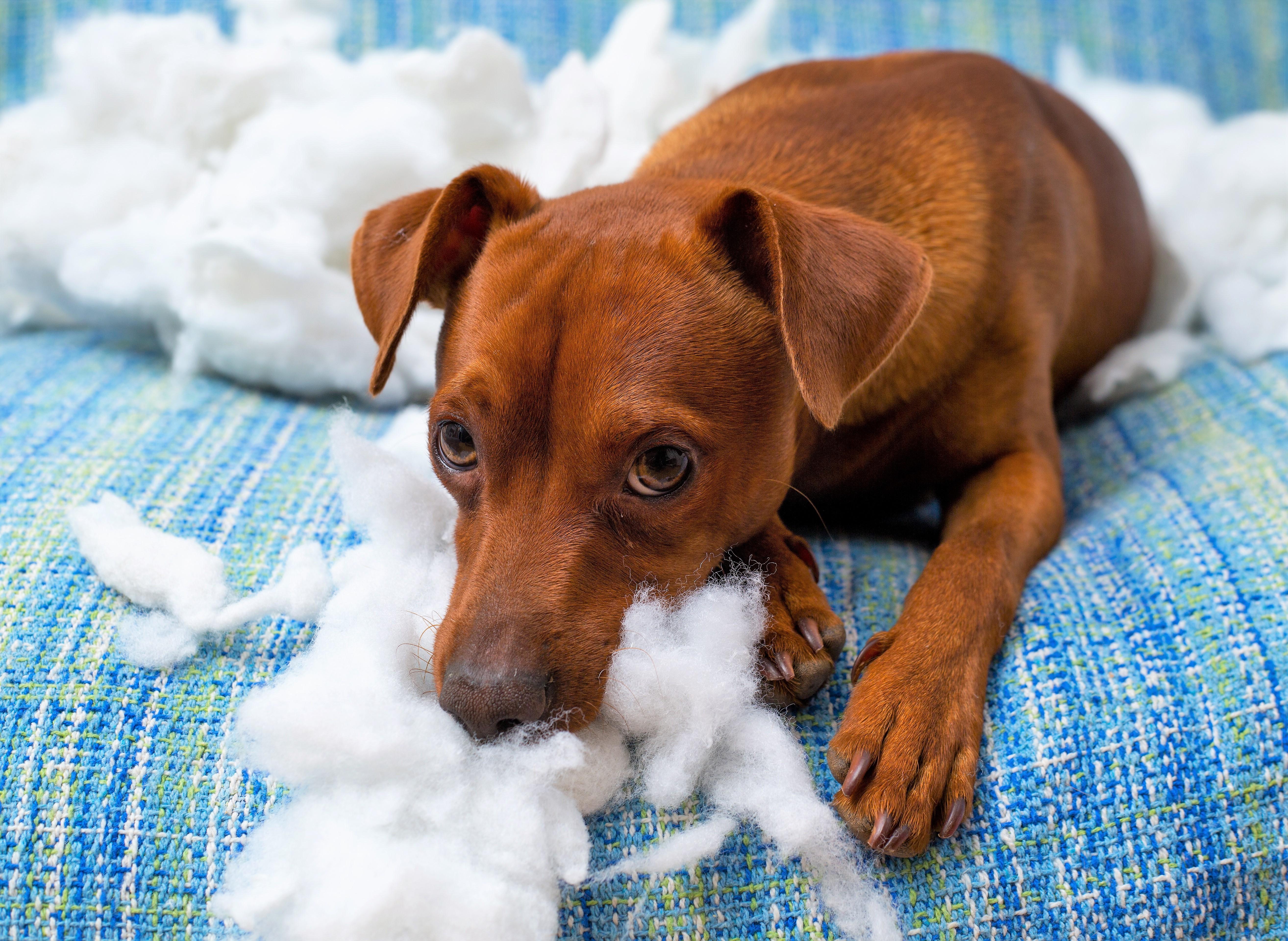 Photo By Safeware
DUBLIN, Ohio  - Some homeowners can anticipate pet damage and proactively protect their furniture, but individuals with exotic pets may have a difficult time, says household insurance firm Safeware. The company provides extended warranty and other insurance, often sold at point of sale. 
One of Safeware's customer from Hanson, Kentucky called Safeware for help when her pet pig wandered into her bedroom and severely scratched her headboard. Other unusual pet damages that Safeware has encountered include destruction by rabbits, ferrets, and pet mice. According to Safeware, 17 percent of all furniture claims are a result of pet damage.
Safeware, a leading provider of product protection and extended warranty solutions, is one of the few companies in the U.S. that protects against damage to furniture caused by pets. The American Veterinary Medical Association says more than 43 million U.S. households own a dog; more than 36 million own at least one cat.
Cats with claws, teething puppies, hungry rabbits, and other curious creatures can destroy furniture and leave homeowners with a hefty bill. While many of those are able to be repaired with stain removers or other quick fixes, up to 16 percent of claims require the entire piece of furniture to be replaced.
A Safeware customer from Hendersonville, North Carolina says when a surprise thunderstorm hit, she returned home to find that her puppy had destroyed her leather love seat. Many pet owners face this particular challenge; 35 percent of all pet damage claims are caused by an animal biting, chewing, or eating a piece of furniture.
"Pets playing, and other events can cause unexpected damage to valuable items in the home," says Safeware's Chief Executive Officer, Bryan Schutjer. "By offering coverage for pet damage in our furniture protection plans, Safeware assures our customers that we are looking out for them."  
Having pioneered the technology insurance industry in 1982, Safeware is now one of the most recognized names in product protection. Safeware's innovative approach to insurance and extended warranty solutions has propelled the company into multiple industries including education, corporate technology, fitness, furniture and appliances.  
Have something to say? Share your thoughts with us in the comments below.