'Cedar Cove' Star Dylan Neal Is Passionate About Furniture Making
September 15, 2015 | 2:05 pm CDT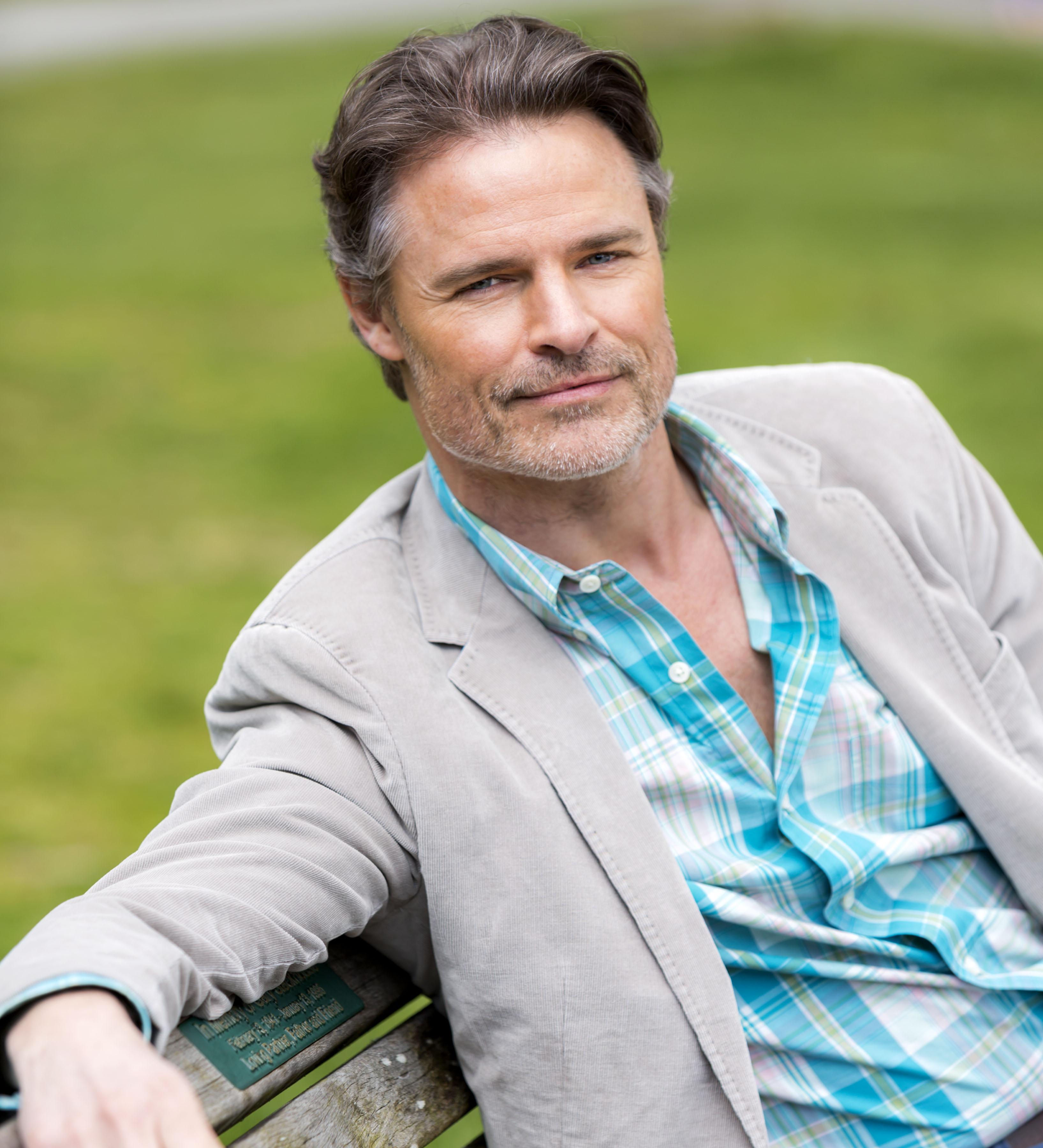 Photo By Hallmark Channel/Eike Schroter
Furniture makers come in all stripes and skill sets. While many develop a love for the time-honored craft at an early age, some come to it later in life. But whatever their varied backgrounds, a common trait found amongst all of them is the simple desire to create with their hands -- to take raw wood and turn it into a finished piece of furniture, showcasing form and function as well as beauty.

Actor Dylan Neal shares that passion for furniture building, and it flows with every word on the subject.

Currently starring in the Hallmark Channel's "Cedar Cove," airing Saturdays at 8 p.m. Eastern, Neal, who has also appeared on numerous other TV shows and movies, including "Fifty Shades of Grey," "Arrow," "Dawson's Creek," and "Sabrina, the Teenage Witch," builds replica 18th and 19th century furniture pieces in his down time.

With more than 25 years of woodworking experience, Neal says he got his start while still in high school even though he was already working as a professional actor at the time.
"You know, artists whether you are an actor or musician or a painter, you have a lot of down time in between jobs, and woodworking is a great hobby for an artist," he notes. "I happen to really like 18th and 19th century British furniture. So, I'm always trying to recreate antiques. And then that let's you get into finishes and trying to recreate patinas, which are really challenging. It's hard to make something look like its 100 years old when it's new."

His very first furniture piece was a bed.

"I've always had a curiosity with furniture and design in general. And it all started...I think I was a teenager still living at home," he explains. "I needed a new bed and I think I was walking through IKEA just looking for a very basic bed and was able to sort of realize at that age that it is all really pretty basic construction from what I can tell."

With little knowledge of woodworking at the time, Neal says he thought it might be a fun challenge. So, he went home and drew up his own plans.

"I knew nothing about joinery. I had basically no tools, so I went and bought a circular saw. I didn't know anything about dowels or biscuits. The real challenge for me was how to do the joinery without screws and nails showing. I actually made my own dowel because I didn't know you could just buy these things," he says.

The finished product, while not perfect, was just enough to "fuel the fire," and he continued to build small things for his then girlfriend, Becky Southwell, who is now his wife. Those items included a hope chest, blanket box and writing desk.
Over time he acquired more tools and gradually built his woodworking skills by reading and absorbing as much information as possible allowing him to improve his joinery techniques, cut dovetails by hand and make his own drawer and drawer boxes.

That dedication to learning and developing his craft served him well during a 3-month stint at a small furniture manufacturer, Farmhouse Collections Ltd., located in Vancouver, Canada. It was during the 2008 writer's strike, which pretty much put everything on hold in the entertainment industry. But Neal says he was "lucky" to take that time and use his long-acquired woodworking skills in a real-life, custom furniture manufacturing shop.

"…there was basically no work, it turned out for many months, but we didn't know how long it was going to be. It could have been a year, and so I had always wanted to apprentice under some master woodworker or take one of those 3-week courses somewhere in Vermont or go to a woodworking school, but that was not likely going to happen with a family and a real career," he says. "So, when this strike happened, I went and applied to be a cabinetmaker at a large furniture store.
"I was living in Vancouver at this time. And I went to work for a company called Farmhouse. What they do is make reproduction furniture, exactly the kind of stuff I like doing."
Neal first became aware of the company through a help wanted ad seeking builders on Craigslist. So, he decided to apply.

"I went in and I told them that I had been building furniture for close to 20 years as a hobbyist, and I brought samples and pictures of stuff that I had done," he explains. "So [the owner] kind of scratched his head and said, 'Okay. Well here, this is one of the staples that we build.' It was sort of like a side table and he said, 'You have all day to build this. Here is our material and here is our workshop.' He introduced me to the guys around in the shop and then said, 'Okay, if you can do this we'll take it from there and see how it goes.' So I recreated this side table. I was super nervous because they have a particular way of doing things from my way of building, but I learned their system. And at the end of the day he looked at it and said, 'Okay, you're hired.'"
Even though he wasn't there for very long – when the strike was over, he left to do a made-for-TV-movie with Daryl Hannah -- Neal says he developed a great appreciation and respect for those skilled artisans and the work that they do.
"I just so respect those guys and women out there that retain the old world skills of the hand work," he says. "I don't have anything against power tools, but boy when you try to tackle it yourself you just have a whole new level of appreciation for people who can still do this kind of work. It's amazing. I just love the whole world of woodworking and furniture building in particular. It brings me so much passion and joy in my life and there is nothing quite like conceiving something in your mind, drawing it on paper and then executing it and seeing it in front of you when it is all over and to just have that satisfaction in knowing, 'Wow, I did that.'"

Neal doesn't have as much time now for furniture making, mainly due to his current TV projects, Hallmark Channel's "Cedar Cove," and his new mystery movie series, "Gourmet Detective," which airs on Hallmark Movies & Mysteries.

However, his "Cedar Cove," character Jack does gets to dabble in the woodshop on occasion.
"I work a lot with an actor named Bruce Boxleitner and on the show he plays the character of Bob, and Bob is sort of a mentor to Jack. They are both recovered alcoholics, and they spend a lot of story time together. On the show Bob is a woodworker. He has his own shop and he is always in there. And Bruce knows absolutely nothing -- you have to remind him which end of the hammer to hold," Neal laughs.
"And then my character Jack Griffith is at times learning how to be a woodworker because it's just something to do and something that they can bond over, and so of course I'm the one who knows how to do everything, so I actually act as kind of an onset woodworking consultant whenever tools or wood comes into play. I mean there are obviously guys on crew who know what they are doing but when we're right in the heat of filming and something is going wrong they will turn to me and I'm like 'this is the wrong tool! Do not use this!' Or even in the script stage when the writers are writing something, I'll put a note in and say, 'No, that is not the right tool. That's not what we should be doing.'"
To see Neal in action as Jack Griffith, catch this season's final two episodes of "Cedar Cove" on Sat., Sept. 19 and 26 at 8 p.m. Eastern.

Plus, stay tuned to woodworkingnetwork.com to learn more about his woodworking process and finishing techniques.
 
Have something to say? Share your thoughts with us in the comments below.