Wood Pro Expo Lancaster returns October 14-15
May 21, 2021 | 12:52 pm CDT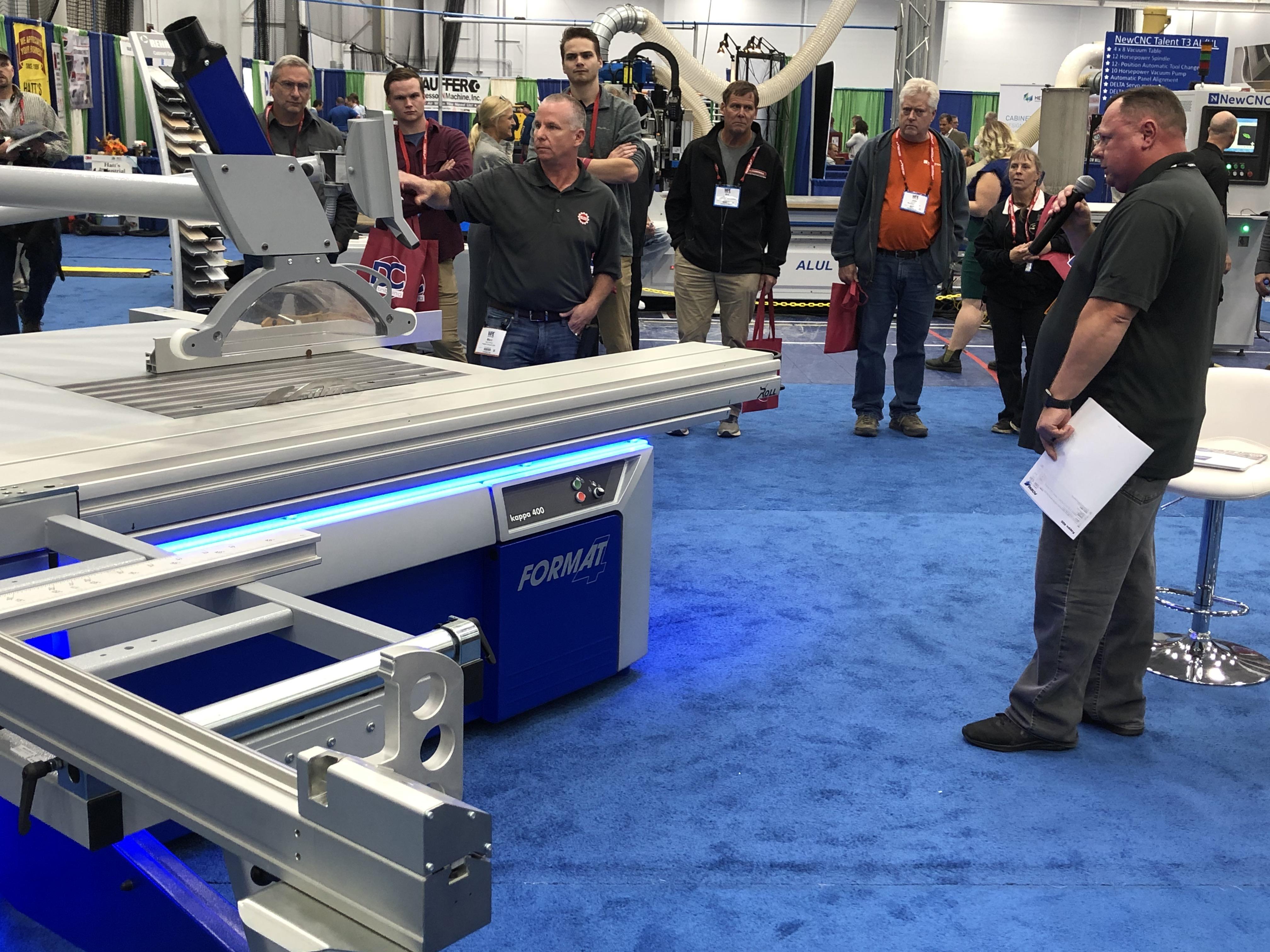 LANCASTER COUNTY, Pa. - Wood Pro Expo Lancaster 2021 is returning to the Warehouse at the Nook in Manheim, PA., and is generating strong interest from the industry, according to show manager, Lewis Goldman.  Scheduled for October 14-15, the event returns this year after being canceled in 2020 because of the pandemic. Goldman said exhibition sales are well underway and nearly 50 exhibitors had signed on at press time.  
"The Lancaster area is home to one of the largest concentrations of wood industry firms in the country," said Goldman. Indeed, major wood product manufacturers like Conestoga Wood Specialties and Keystone Wood Specialties call Lancaster County home. "Fifty-three percent of our attendees are from a 25 to 100-mile radius of the Lancaster area," he said.  
Goldman said WPE Lancaster is the largest woodworking exposition and conference in the Mid-Atlantic Region.  "In addition to the strong local woodworking base, we have plenty of attendees from states like New York, New Jersey, Delaware, Virginia, and Massachusetts." Our attendees can discover all that is required to run an informed woodworking business -- from leading-edge technology to the latest in materials and supplies," he said.
Goldman added that since WPE began in 2013 attendee and exhibitor participation has grown 20% each year. "There is no reason not to expect a continuation of this trend, despite COVID," said Goldman.
As in the past, Wood Pro Expo Lancaster will partner with the Cabinet Makers Association in developing the event's educational curriculum. Sessions will include topics on best practices for shop production - including CNC basics, employee recruitment, finishing, lean manufacturing, business management, software, and shop safety.  The CMA will again conduct shop tours the day before the show. 
Another part of the educational agenda is WPE Lancaster's Running Machine Pavilion, which offers scheduled demonstrations of the latest machines conducted by informed technicians.  New this year is the Classic Machine Pavilion.  Goldman said exhibitors will not only demonstrate smaller classic floor machines but will they will have inventory specials that can be purchased and loaded into attendees' vehicles on the spot.

About the Spooky Nook Sports Center/Warehouse Hotel at the Nook
The Spooky Nook Sports Center/Warehouse Hotel at the Nook sits on 65 acres and was once an old Armstrong World Industries distribution center and is nearly twice the size of the next biggest sports complex facility in the country.  Use the room block for Wood Pro Expo Code:10176 or book through www.warehousehotel.com and use Group Code 10176 – no later than 9/13/21.
Registration for Wood Pro Expo Lancaster will open in early August.  For more information go to woodproexpolancaster.com.
For exhibitor information contact Lewis Goldman, [email protected], 800-969-2212.
Have something to say? Share your thoughts with us in the comments below.