Learn about mass timber and virtually tour buildings at upcoming symosium
November 10, 2020 | 12:41 pm CST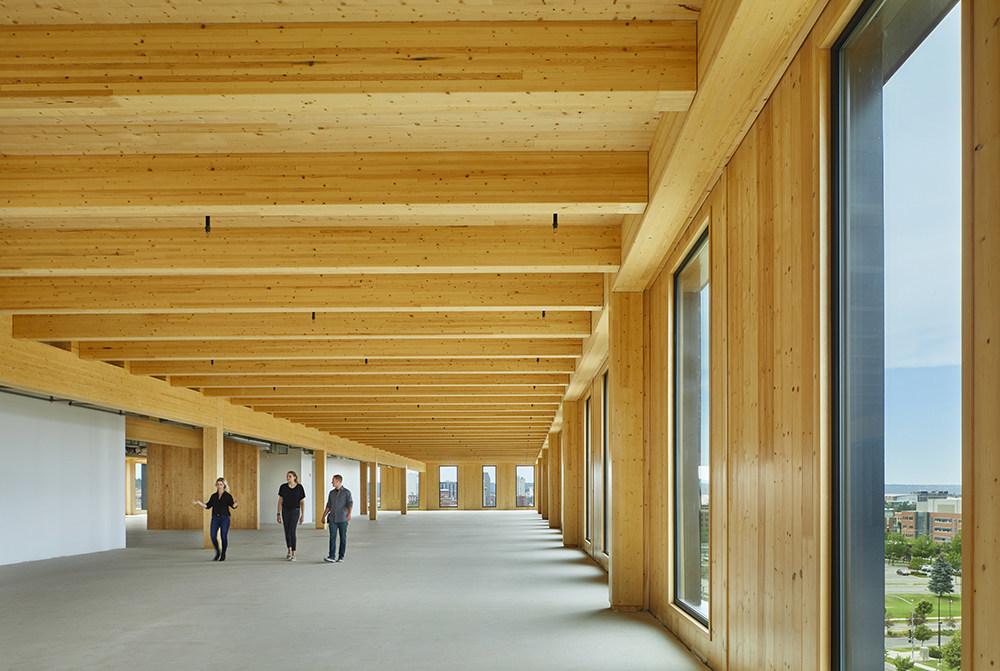 WASHINGTON - Wood construction non-profit WoodWorks will hold a symposium about mass timber construction November 11-12. 
Presented over two half days, the symposium is a blend of the latest wood building design trends, such as mass timber, tall wood, and approaches like modular and passive house that can increase the value of multi-family buildings. Topics also include the potential of innovative wood buildings to improve forest health and wildfire resiliency, presented by experts in those fields.
Attendees will be able to virtually tour:
Catalyst in Spokane, WA – 5-story CLT office building
The Soto in San Antonio, TX – 6-story hybrid of DLT and glulam
One De Haro in San Francisco, CA – 4-story CLT office building
Railyard Flats, Sioux Falls, SD – 4-story hybrid of DLT and light-frame
Cross-laminated timber, the most prominent form of mass timber, is a solid, large scale, prefabricated, engineered wood panel typically made of multiple layers glued to form structural panels with enhanced strength, rigidity, and dimensional stability.
CLT advocates say it can be used to construct buildings of equal strength and fire-resistance as those made of steel and concrete. It has also fueled the passions of architects and environmentalists, who believe it to be a much greener method for housing the world's growing population. 
Due to CLT's benefits for carbon capture and reduced CO2 emissions in construction, CLT has sparked interest worldwide. The production of CLT has the potential to create significant job growth across the Pacific Northwest, according to a study published this summer in Oregon.
Have something to say? Share your thoughts with us in the comments below.