Alberta's WoodPecker timber framing to show German wood-based beams at IBS 2017
December 29, 2016 | 9:13 am CST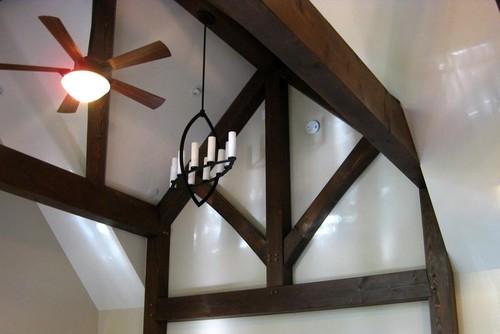 ORLANDO, Fla. - At the International Builders' Show here, WoodPecker European Timberframing shows its "timber frame home with a twist," equipped with a wood-based ecological building material from Germany. Canmore, Alberta-based WoodPecker says it blends European and North American style with modern energy-efficient and environmentally friendly building materials. 
A German-owned timber framing company that has been operating in Canada for over 16 years, its designers, project managers and timber framers work on commercial and residential projects using the material.  www.facebook.com/woodpeckertimberframing/
It has also received British Columbia's Certificate of Recognition, or COR, a nationally recognized audit, certification and incentive program, rewarding employers that go beyond the legal requirements of Canada's Workers Compensation Act and Occupational Health and Safety Regulation by taking the "best practice" approach to implementing injury prevention and injury management programs. B.C.'s go2HR is the certifying partner.
Have something to say? Share your thoughts with us in the comments below.