CERF+ to receive $100,000 grant from the National Endowment for the Arts
January 28, 2022 | 11:03 am CST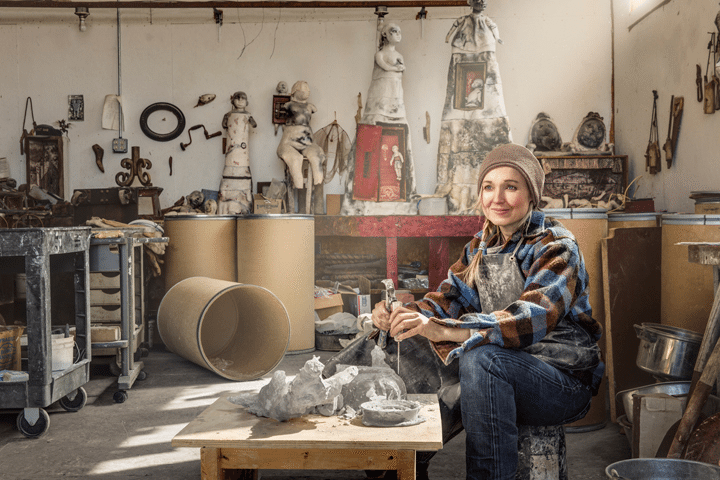 MONTPELIER, Vt. — The Craft Emergency Relief Fund (DBA CERF+ - the Artists Safety Net) has been approved to receive an American Rescue Plan grant from the National Endowment for the Arts (NEA) to help companies and groups recover from the pandemic. The grant is open to small shops and artisan woodworkers.
CERF+ is recommended to receive $100,000, and the organization will use the special operating funds to support two critical, existing program staff positions, the Director of Emergency Relief and Recovery Services and the Director of Education and Outreach.
In total, the NEA will award grants totaling $57,750,000 to 567 arts organizations in all 50 states, Puerto Rico, the U.S. Virgin Islands, and Washington, DC. "Our nation's arts sector has been among the hardest hit by the COVID-19 pandemic," said Dr. Maria Rosario Jackson, chair of the NEA. "The arts are crucial in helping America's communities heal, unite, and inspire, as well as essential to our nation's economic recovery."
As a national artists' service organization, this support from the NEA will help assure the smooth functioning of CERF+'s financial relief and preparedness programs, education and information training, and resources that are in high demand. The unprecedented challenges that artists have faced as a result of the pandemic, compounded by other emergencies, have stretched our internal capacity to historic levels. Without these two key employees, we would not have been able to help as many artists as we have (since 2020, CERF+ has provided 1,211 artists with $1,579,125 in funding, a nearly twofold increase over the previous two years.)
"This timely and generous award gives us the confidence that we will be able to provide the emergency and career support services to artists, who continue to face setbacks from the pandemic," said Cornelia Carey, executive director of CERF+. "We are grateful to the hardworking staff of the NEA and Vermont's Congressional delegation—and particularly to the leadership efforts of Senator Patrick Leahy—to secure funds to stabilize and strengthen the arts infrastructure in the U.S through this period of recovery."

For more information on the NEA's American Rescue Plan grants, including the full list of arts organizations funded in this announcement, click here.
Have something to say? Share your thoughts with us in the comments below.