Profiles in design: Cynthia Padden, Valet Custom Cabinets & Closets
September 23, 2022 | 12:56 pm CDT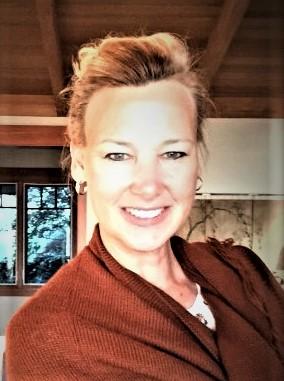 Designers play a vital role in any home renovation or building project. Cynthia Padden, designer, Valet Custom Cabinets & Closets located in Campbell, California, shared her thoughts on her design philosophy and what inspires her.
Why did you decide to be a designer? 
It was not my original intent to join a custom cabinetry and closet company. I had always enjoyed challenging puzzles, being outside, writing plays, and making things. My father had a woodshop in our garage, and he welcomed my sisters and me to work on projects with him.   
In middle school at Herbert Slater Junior High School, in Santa Rosa, California, I had the opportunity to take a shop class for a year. There were only three girls in the class and each class rotated a quarter in wood shop, metal shop, crafts (pottery, textiles), and industrial drawings. Each class afforded me different means to work with different materials and tools. The teachers were very constructive and let us have hands-on experience measuring and using power tools to saw, drill and solder.  
In industrial drawing, I learned how to draw items to scale and how to properly map out space. I did not realize how profoundly these classes empowered me to have creative confidence to work on large-scale projects and become a proficient designer. The experience made me believe if you can think of it, you can build it. I love working to create special structures that profoundly change a person's day-to-day life. It is interesting to meet someone for the first time then have an opportunity to develop a personal outcome that they find highly functional and stylish at the same time. I always tease that "you can't get more personal than your closets."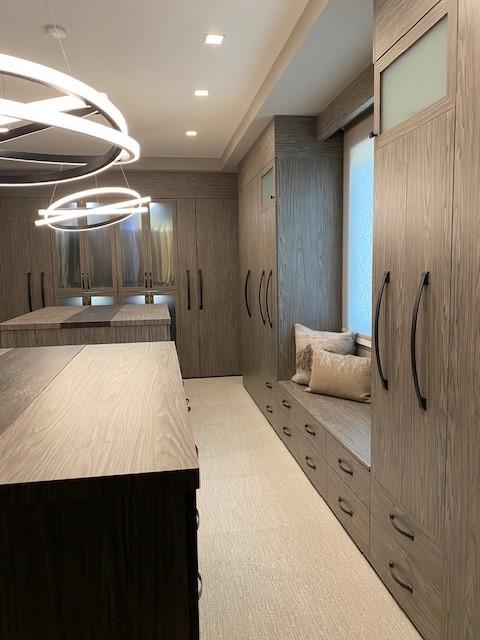 My best strategy has always been to listen and really hear what someone has to say. Often, someone has spent time really thinking about what they want and what "it" should look like, and how it should be laid out. I make a point to record as much of their ideas, comments, and dreams, and even if I do not see their space the same way, I make a point to create it.  
Often there are elements in the design that work great, and the client is usually quite happy to see their idea come to light. More importantly, is that the client feels they have been heard. The human connection of listening and validating someone and their ideas cannot be understated. 
Typically, I start with a version of a client's concept, and then I move on to mine with theirs as an inspiration, and ultimately it becomes a blend. 
Sometimes people want to see something special and highlighted as they start their day while others want to walk into a simple and clean design with a "Doors are our friend" mode which is great for a simple yet elegant approach to make the first view of the closet, laundry room or garage a calm one. 
The rest of the space can be open but that initial walk-in having either a motivating (designer handbag) or calming (solid doors) focus, really set the tone for the day. Regardless, no two projects are ever the same, and it is fun to work on a solution that brings a lot of enjoyment, style and functionality to their home.
Favorite motivational quote?: 
"When people talk, listen completely. Most people never listen." — Ernest Hemingway
 
Have something to say? Share your thoughts with us in the comments below.