Pawling Closet's playbook for success
November 28, 2022 | 1:12 pm CST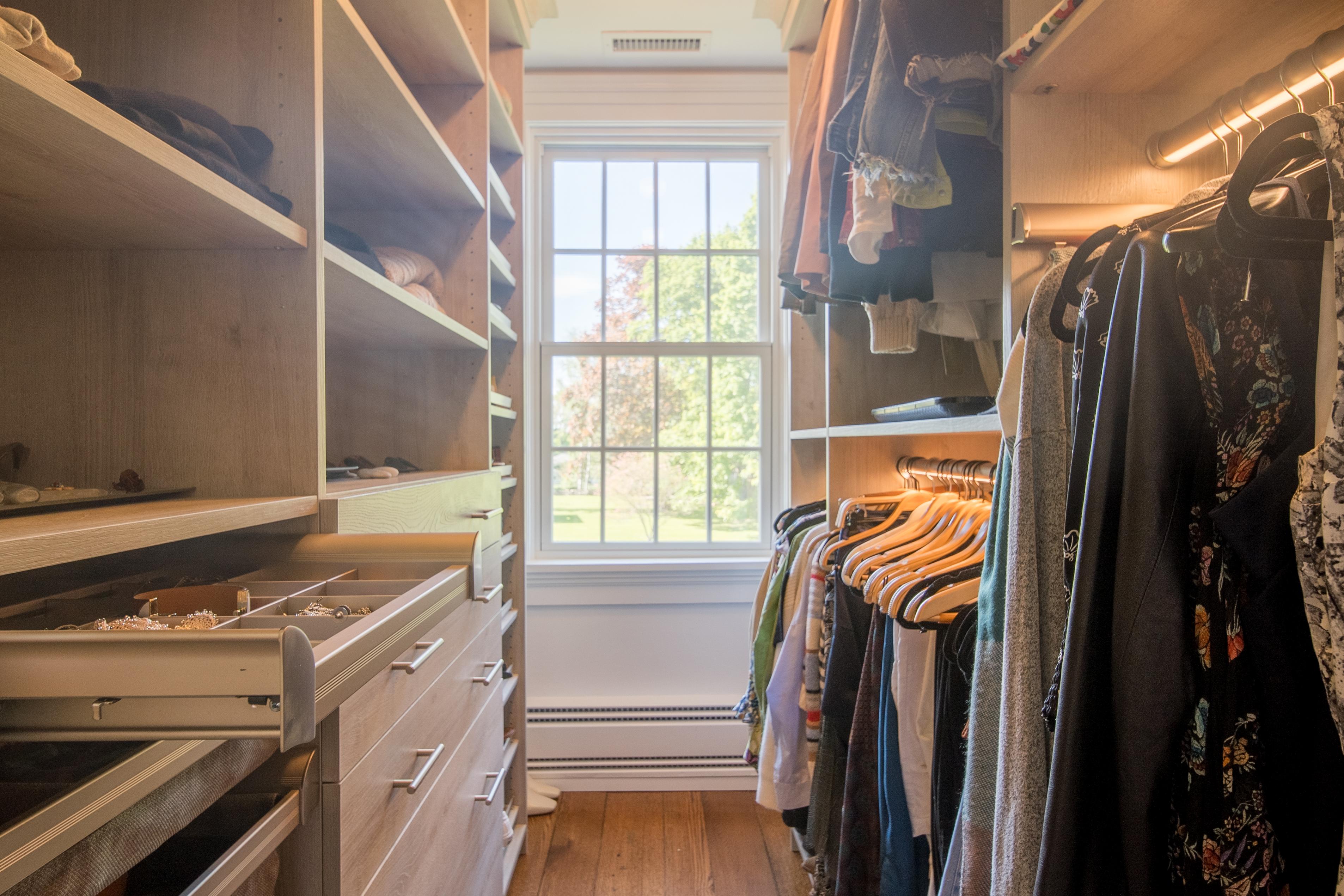 Photo By Pawling Closet Company
Leland Thomasett, president of Pawling Closet Company, has long had experience creating and running new companies. He founded Taghkanic Woodworking Inc. in his garage in 1989, initially manufacturing custom beds and cabinetry. In addition to closets, Thomasett's companies design and manufacture custom cabinets, furniture, architectural millwork, custom CNC work and carving. 
"In 2004, I partnered in business with Mark Benko, who had purchased a commercial building in Pawling, where we are now," said Thomasett.
"Pawling is a very affluent community an hour-and-a-half drive north of New York City," said Thomasett. "Many people have second homes up here, as well as estates and gentleman farms. In 2012 we saw that California Closets and some of the other franchise closet companies were coming to the area. They were going in on whole house jobs for renovations or new builds. We realized customers were buying closets and, in many cases, also laundry rooms and secondary utility rooms. We thought, 'We can do that,' and so we did. We started the Pawling Closet." 
Asked about the company's machinery, Thomasett gave a rundown of their equipment. In 2013 the partners purchased a new Felder 2500 edgebander. "With closets, there is a lot more edgebanding involved," he added. "The Felder just does a much better job without human interaction. Also, we were really trying to create a process for our closets that was very teachable for when we hire new people. Our motivation was we felt it would be a simpler task to train a person regarding the process of how we build closets. It is different when hiring someone who is a custom cabinet maker. You know that person understands wood and the movement of wood and traditional joinery methods and the set-up of traditional woodworking machines—joiners, moulders, shapers and that type of equipment," said Thomasett.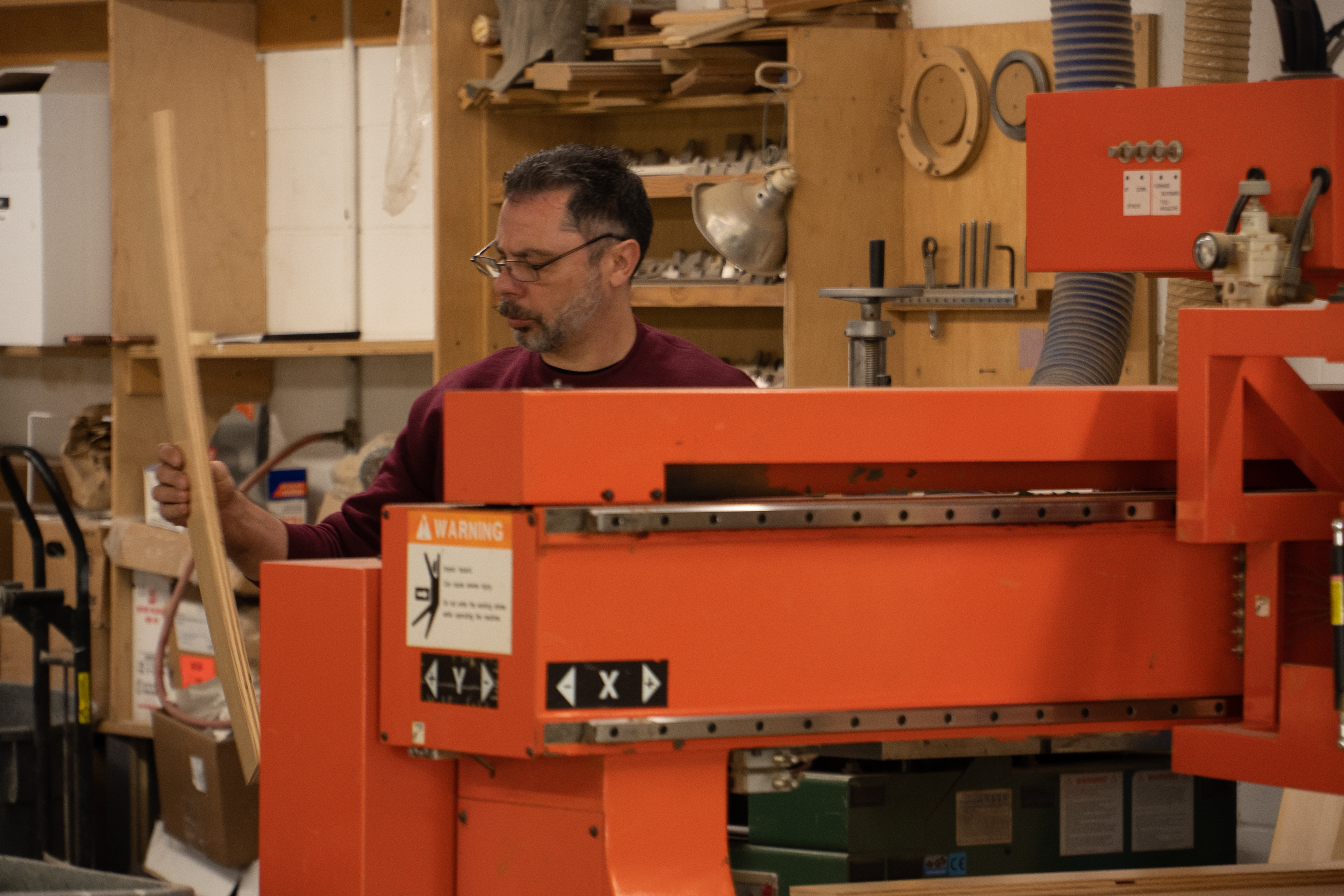 Other key equipment they have includes an Omnitech Selexx Series CNC router, a Felder G500 edgebander and a 5 x 10 Holz-Her vertical panel saw. Additional equipment includes a Felder F7 arbor shaper, a 30-inch planer and a 3-foot-wide belt sander. "As to pulls and knobs, etc., we use the Hafele Coloma line," said Thomasett.
 
"When the recession hit, many people worried we would face difficulties, but for us, it was quite the opposite. We were agile, and we were diversified into other fields. Some of the others with mill shops and architectural woodworking firms had to lay off people because of the recession. We started looking at what else we could do with the CNC. I had done a few closets for people and had decided to add on some additional software," said Thomasett.
Thomasett said business was going well in their first year running the Pawling Closet Co. 
"It ended up being 10 percent of our gross revenue for that year. That was good for just starting a closet company, but the really amazing thing was that it ended up being 40 percent of our net profit. It made me look at budgets and storage systems in a different light. I wanted to start evolving to doing more closets and maybe making it half of our business because it is a great vehicle." 
Despite the pandemic, business picked up by the end of March 2020.
"I came in and worked on machinery maintenance and some improvements," he said. "We started doing virtual closet consultations with a camera on their mobile device and a tape measure, basically trying to be as contactless as possible. Until we got to the point of sale we might go to their home once to confirm dimensions and a second time to install." 
 
"As things came closer to normal, our closet company just exploded with work," said Thomasett. "People basically had abandoned their homes in NYC and moved to their homes upstate or they bought a home up here in Duchess County. And they all of a sudden realized they were not going back to the city for a while and that they didn't have closets."
By 2021 Thomasett had hired his first sales and design person to be able to keep up with demand. 
"We were having six or seven appointments a week. We liked to meet with the customer. Find out what they are looking to do, take measurements, get a plan drawn and then come back to do the proposal. We like to do that in the same week and ideally, if it is a small job, we like to have the presentation ready in 24 hours."
As Covid restrictions relaxed, they brought people into the showroom. "Just before Covid we had just taken over part of our building, replacing a hunting and fishing shop with closet systems we used in home shows. We offered a traditional sort of farmhouse look, Shaker for kitchen cabinets and then a very modern ultra-white upper cabinet and a horizontal grain slab for base cabinets with a couple furniture pieces." 
Thomasett said he was never convinced a showroom was necessary until he had one. "It has been a wonderful way to get people in to see what we do and be able to look at materials, have a large monitor and sit down with the client while we do drawings. We share what we propose to offer. While the client is there choosing materials for the projects, we were calling and making sure that I could get the materials."
"We have added a few vendors to diversify what we offer," said Thomasett. "Also, with multiple vendors, we have a backup source. We have the sales support with a designer on staff, and I am in the process of hiring another designer to train and help us further expand our woodworking business and Pawling Closets." 
Learn more at pawlingclosets.com.
 
Have something to say? Share your thoughts with us in the comments below.