Homeowners look for home improvement projects
July 13, 2020 | 1:14 pm CDT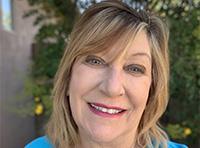 As we sit in our homes, we are looking around at all the things we want to fix or upgrade. I have my wish list on my refrigerator as inspiration to work hard:
Replace the floors with patterned laminate
Knock down the wall between my kitchen and dining room
Remodel the guest bathroom
Expand my laundry room 
Paint the interior and exterior walls
Closet organization in the guestroom
Expand patio for outdoor kitchen
Sound familiar? I believe most people are feeling the same, so if you're not busy now, you will be. 
The Closets & Organized Storage team is consistently working on improving the information we provide. Recently, we conducted a survey and here is what you stated as  your favorite articles in the magazine:
85% new products
81% design inspiration
76% materials and trends
57% case studies from other closet, garage and organization companies
56% technology
And, on the top of your list of products you are looking to buy were decorative hardware and lighting solutions. 
We take these comments to heart and truly appreciate you taking the time to give us feedback. So, this issue of Closets & Organized Storage will deliver all your favorite things plus a feature on lighting solutions and new decorative hardware.
Stay safe and healthy.
Have something to say? Share your thoughts with us in the comments below.