Home organization firms expect project diversification to drive 2019 revenue
March 14, 2019 | 8:03 am CDT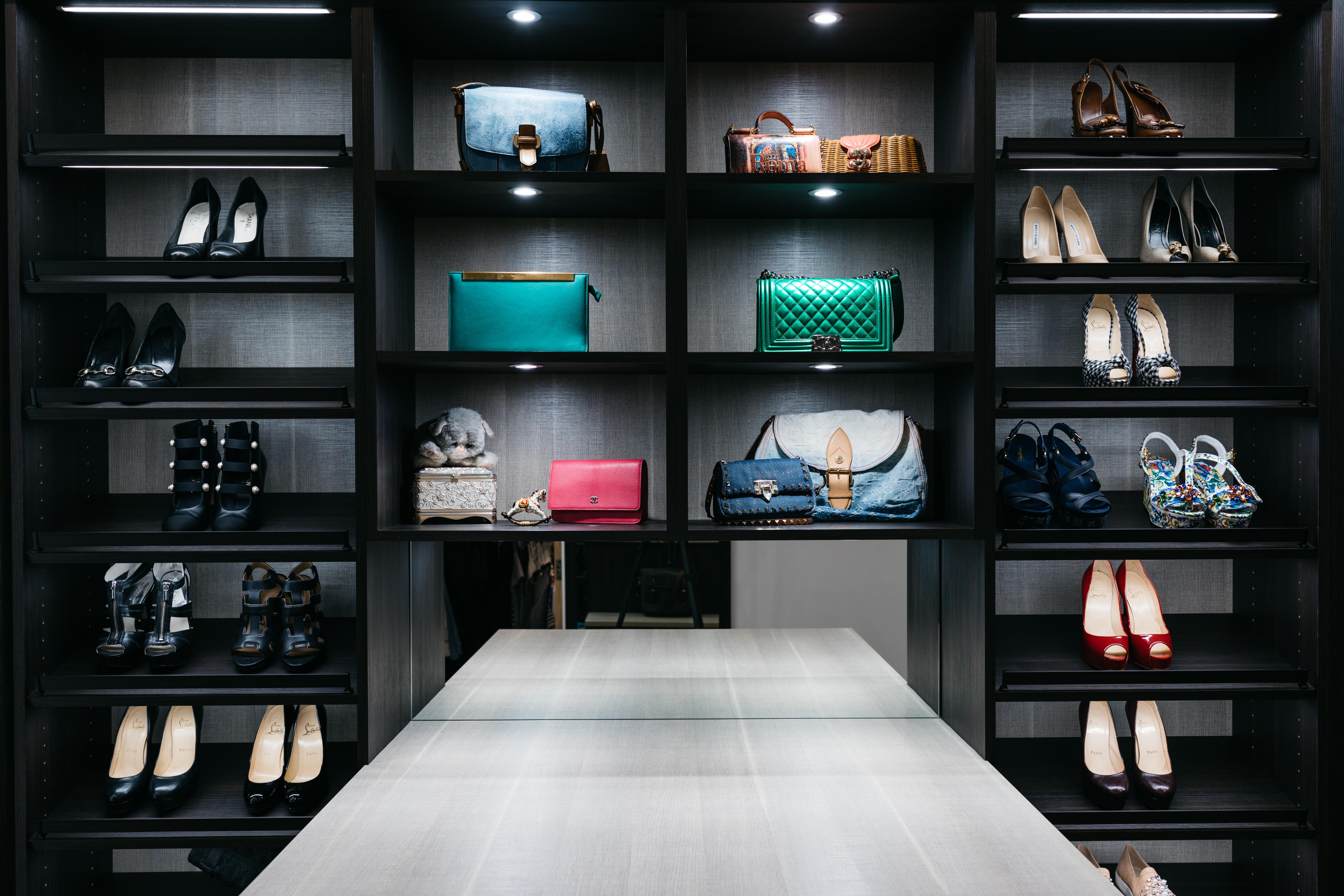 Photo By Ken Bassman, Bassman Blaine Home
Closets & Organized Storage magazine released the results of its 2019 State of the Industry Study at the Cabinets & Closets Conference & Expo, held March 6-8 at the Charlotte Convention Center in Charlotte, North Carolina.
Here's a summary of the findings:
Sales and Expectations: Overall, the storage and home organization firms surveyed expressed a positive business outlook based on increased revenues in 2018. The total average revenue was $1.2 million.
Survey findings also indicate that most companies (75%) anticipate 2019 revenue growth to exceed 2018 levels: 58% expect "better" revenue and 17% expect "much better" revenue.
Most companies raised their prices in 2018 and the rest stayed the same which may explain the increased revenues.
Projects: Respondents plan a broad diversification of new projects in 2019 with multi-family projects topping the list at 26%, single-family residential at 24% and office space at 18%. In contrast, when asked to give what type of projects they built in 2018, the vast majority of firms, 89%, said single family residential and very few companies added new projects in 2018.
The majority of the projects, 59% completed were for remodels and 41% in new construction. Sixty-one percent of respondents said that builders are offering more custom storage options in new builds.
Residential Projects: Respondents have reported a rise in residential projects beyond closets and this study bares that out. While the overwhelming percentage of projects designed, built, remodeled or sold in 2018 were master bedroom closets, laundry rooms and pantries also ranked in the top three. Mudrooms, home offices, wall units/built-ins and garage organization also topped the list of projects built last year.
Growth was seen in across the board, particularly in master bedroom closets (36%) and kitchen cabinets (27%). Garage organization projects grew 23%, laundry rooms 22% and pantries 20%.
Closet Upgrades: Helping with price increases is consumer thirst for add-ons. Accessories and hardware are key to closing sales by personalizing the space and maximizing revenue for each project. Many different upgrades were requested by buyers in 2018. Softclose hardware (41%), accent lighting (31%) and drawers (29%) were the most requested, with growth in every single category. Show cubbies/shelf racks, full-extension drawers, jewelry inserts, and islands were all also in high demand.
Closet prices have risen from an average of $3,500 five years ago to an average today of $8,731. High-end closets average around $35,000.
Garage Upgrades: While garage prices have not increased to the level of closets and other rooms, they still have seen a jump from $4,000 to $6,661 in the last five years. Garage projects also have experienced growth in upgrades with cabinets (47%), workbench (34%), shelves (27%) and slatwall (24%) leading the pack. Hanging racks, flooring, lockers and overhead bins were also in demand.
Materials and Colors: When it comes to materials and color, the overwhelming majority indicate they use melamine/laminates in home organization projects. Approximately 75% use melamine or laminates, 45% solid wood/veneer, 8% wire and 18% are using a combination of materials.
While white is still dominant at 59%, solid colors, textures or patterns, and light woodgrains are sharing the spotlight with dark woodgrain bringing up the rear.
Closet accessories are key to closing sales by customizing space. Garage upgrades also offer the opportunity to personalize and increase revenue.
Other key findings:
Opportunities and Challenges
Employees are the biggest challenge, installer and sales being at the top, then finding customers, keeping up orders and market forces.
Most respondents stated that their greatest opportunities lie in selling high-end products, custom solutions, commercial, garage projects, new homes and remodeling
Sales and Marketing
Respondents use multiple channels for sales with direct to consumer (76%) homebuilders and contractors (60%) remodelers (43%) and online (40%)
Respondents that use sales/designers to sell direct to consumers they pay them as follows, 38% salary only, 38% commission only and 24% pay salary plus commission. On average sales personnel close 62% of their leads. Special note, there was very little difference in the closing ratios in relation to how they are compensated.
Storage professionals uses a multitude of marketing methods in 2018, total more than 26. However, the most effective methods stated were website (48%) showroom (26%) social media (24%), customer referral programs and trade shows
The Closets & Organized Storage State of the Industry study was conducted by Preston/Rogers Associates Inc. of Medfield, Massachusetts. Survey participants include organizations that are primarily independent firms but also include franchises and dealers that manufacture and/or sell closets and cabinets. The majority of respondents perform several functions within the firm, and most have more than 10 years of closets and storage planning experience.
Have something to say? Share your thoughts with us in the comments below.