Function takes the spotlight
October 15, 2023 | 10:26 am CDT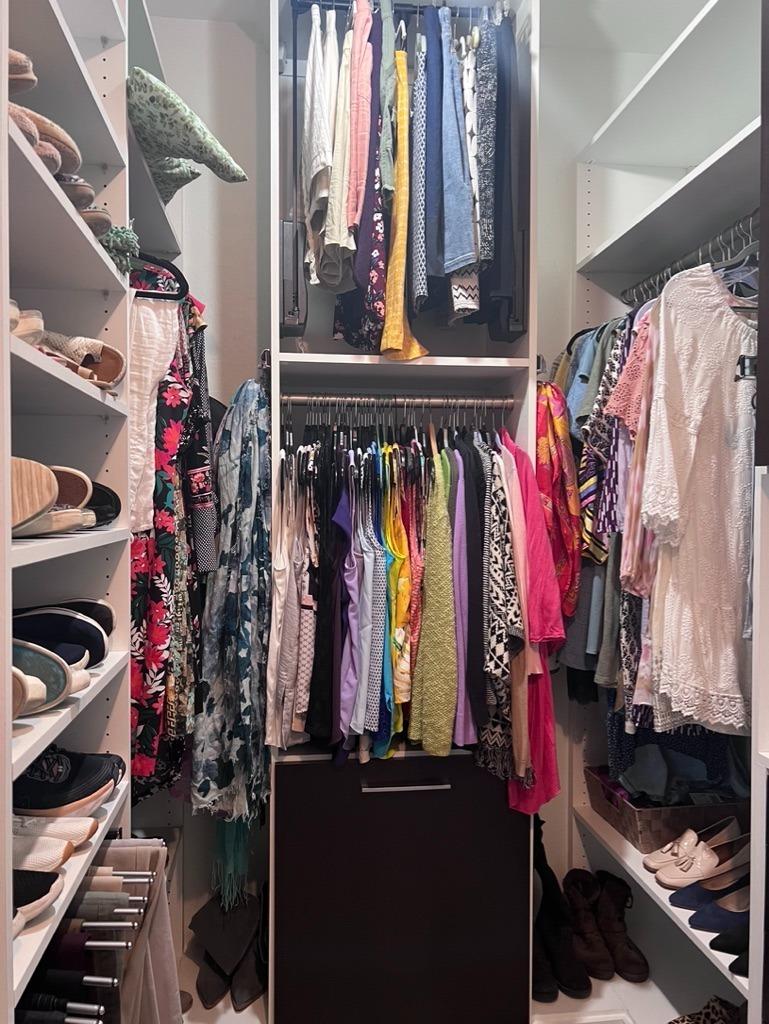 In 2017, I moved to Arizona and bought a single-level house with no steps, but it had a pool. The move was therapeutic for my arthritis.  
I have many ailments that make me walk with a wobble, have balance issues, and I'm cautioned not to climb ladders. It can be very discouraging as I have 9-foot ceilings, so many things, including my clothes, are out of my reach.
Now, six years later, after remodeling and decorating nearly every space, I'm finally looking at my closets and how they impede my daily routines and desire for organization. As my momma said, "Everything has a place and everything in its place."
Here are my top reasons for redoing my closets: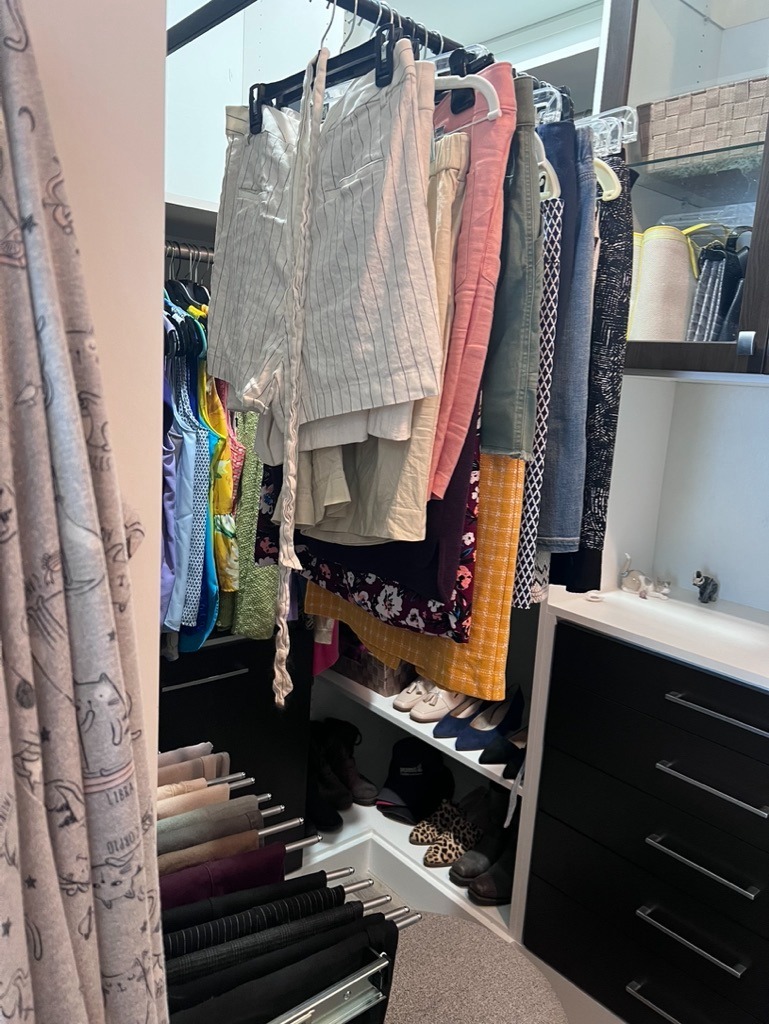 Master closet – I can't reach my skirts, long-sleeved shirts, or jeans; I need a stool to get them off the rack. There's no lighting, and it's very dingy.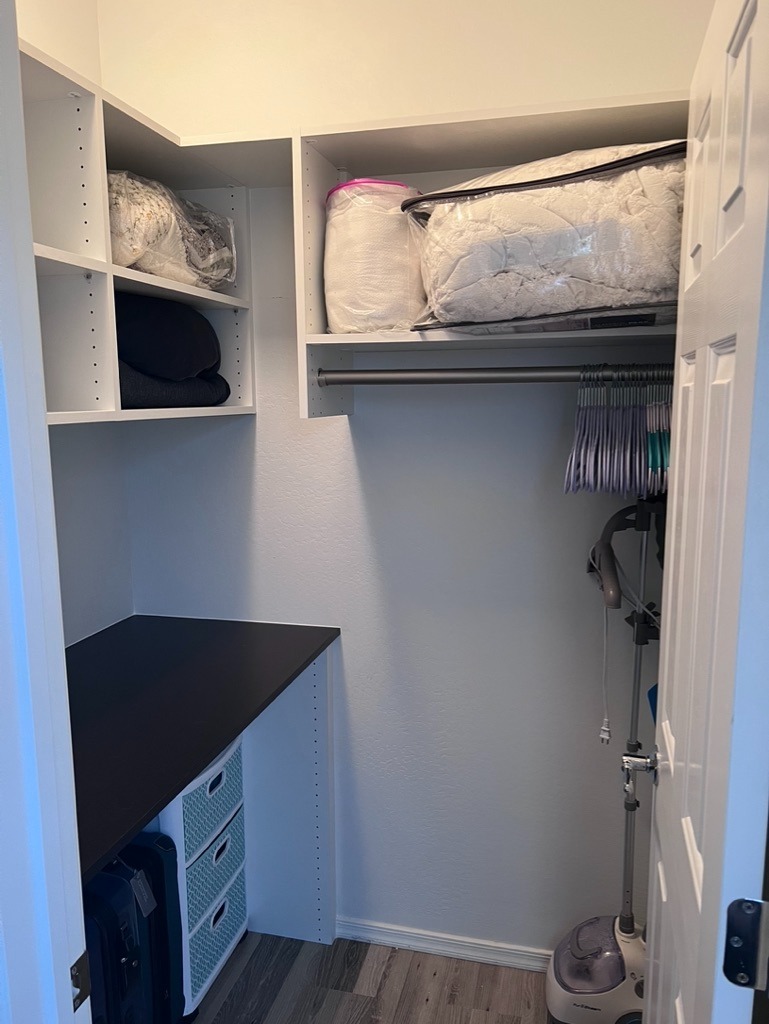 Guest room #1 – I call this the luggage closet. I have many suitcases. Guests have nowhere to put their belongings or to unpack.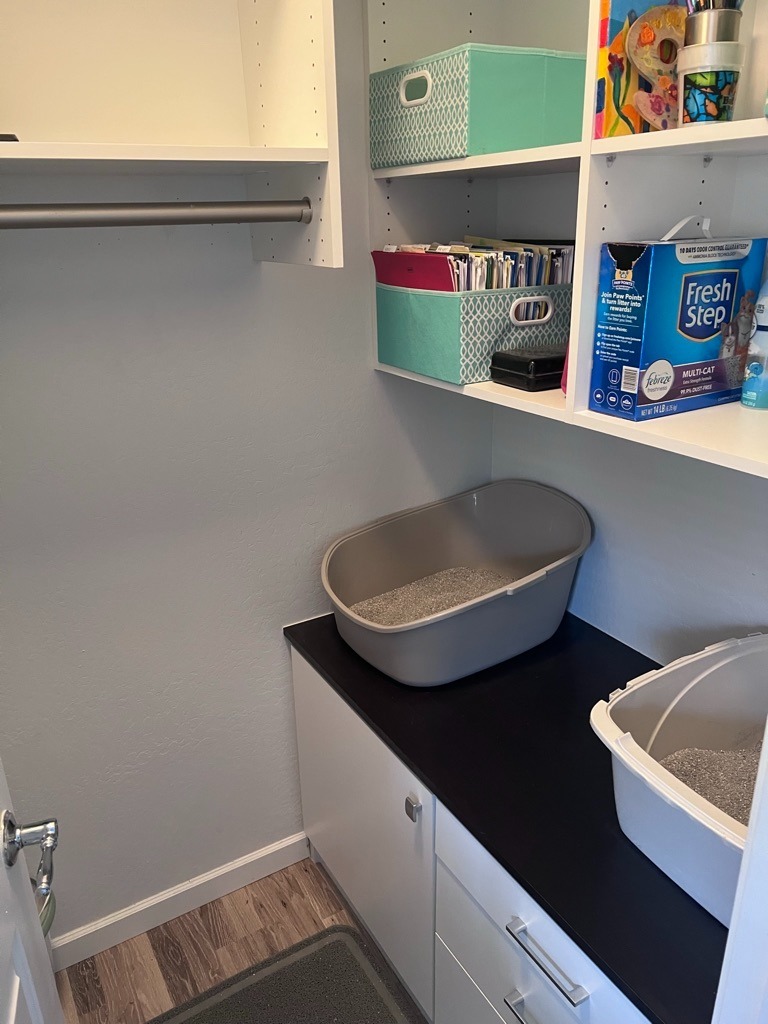 Guest room #2 – I call it the cat closet. I have two kitties and two litter boxes that live in this closet. I made a makeshift table for the litter boxes to be waist-high so it's easier to scoop and clean them. I also use the space for craft supplies and wrapping accessories.  
That is the background of this story.
So, I called in some experts to recommend companies in the Phoenix area to help me with this project and decided to go with Closets & Storage Concepts. The owner, Bob Lewis, and the Operations Manager, Dawn Smith, hooked me up with their Scottsdale dealer – owner Laurie Dunny, and my very competent designer, Jennifer Semien. 
Networking and industry participation have shown me the difficulty of a closet designer's job. Function trumps beauty, but only slightly. They are hired to produce both style and functionality to the finished product.
To experience the process, I did the demo myself. It was both fun and challenging. I did use a stepstool. Please don't tell my kids.
I applaud the designers who interpret their clients' needs. They examine their belongings, their personality, and interests. Then, they are ready to create plans to resurrect gorgeous spaces. The plans must fulfill the customer's expectations and stay within a budget. A great closet saves you time, reduces anxiety, and brings a sense of calm. 
A shout-out to the installers. My team was given 3D drawings of the three closets. My garage was full of components that they assembled into cabinets, drawers, and cubbies. Then they have the massive job of putting everything where it should be. It has been a tremendous learning experience for me. 
The following photos to the right and on the next page are my before and after photos so you can judge yourselves. 
Did the finished product meet my expectations? I think so, but let me know what you think.
Look to a future issue for more coverage of Closet & Storage Concepts' manufacturing facility in Phoenix and their lovely Scottsdale Showroom, which is located inside the Scottsdale Design Center with 11 other design retailers.
Editor's Note: Laurel Didier is the former publisher of Closets & Organized Storage magazine and the Event Sales Manager for Closets Conference & Expo and Wood Pro Expo Illinois.
 
Have something to say? Share your thoughts with us in the comments below.