Closets by Design donates storage solutions to center for grieving mass-shooting survivors
September 23, 2022 | 8:21 am CDT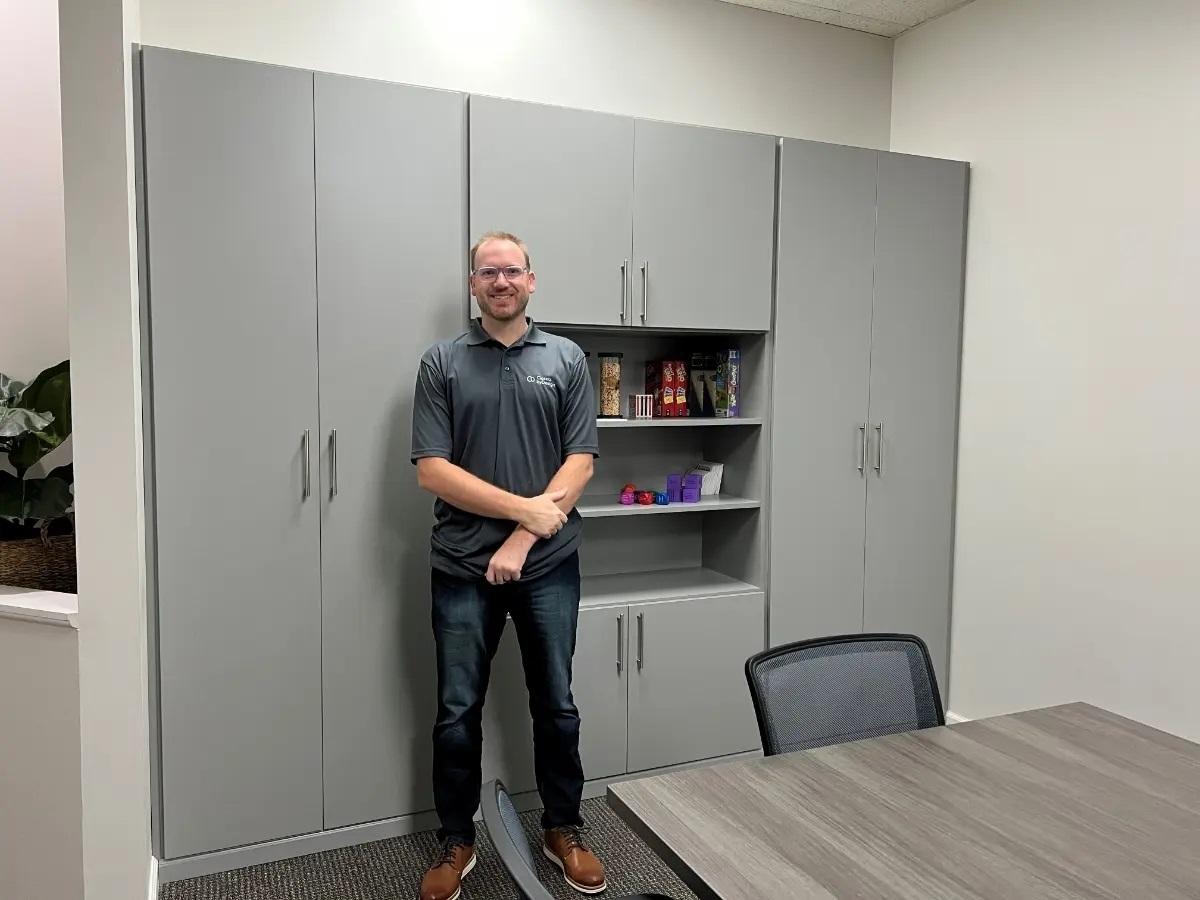 Photo By Closets by Design
In November 2021, a teenager carried a gun into the Oxford High School in Oxford, Mich., and opened fire. Four were killed, six injured, and countless others traumatized.
On Sept. 7, the All for Oxford Resiliency Center was opened to help the survivors cope with the mass-shooting event. The center, which officially opened on September 7, is devoted to promoting mental and emotional well-being by providing opportunities for people struggling in the aftermath of the Oxford High School shooting to come together, find support, restore the community's sense of safety and security, and help each other heal.
To help establish the center, Closets by Design of Southeast Michigan provided the custom cabinets and shelving to the brand new All for Oxford Resiliency Center.
The donation came about after representatives from All for Oxford called on the local franchise of Closets by Design to inquire about the price of cabinetry and shelving for the center's buildout. When owners Gary and Matt Dion learned the story behind the project, they immediately decided to donate the labor and material and even upgraded the scope of work at no cost.
"This tragedy happened in our community. We wanted to do whatever we could to contribute to the healing and recovery of our neighbors and friends. It is at times like this that communities need everyone's support, including from local businesses," said Matt Dion, co-owner of Closets by Design of Southeast Michigan. "We are so proud to be involved in the making of the All for Oxford Resiliency Center in some small way."
Have something to say? Share your thoughts with us in the comments below.