Closet Factory franchise finds success with local cable show
December 1, 2020 | 11:49 am CST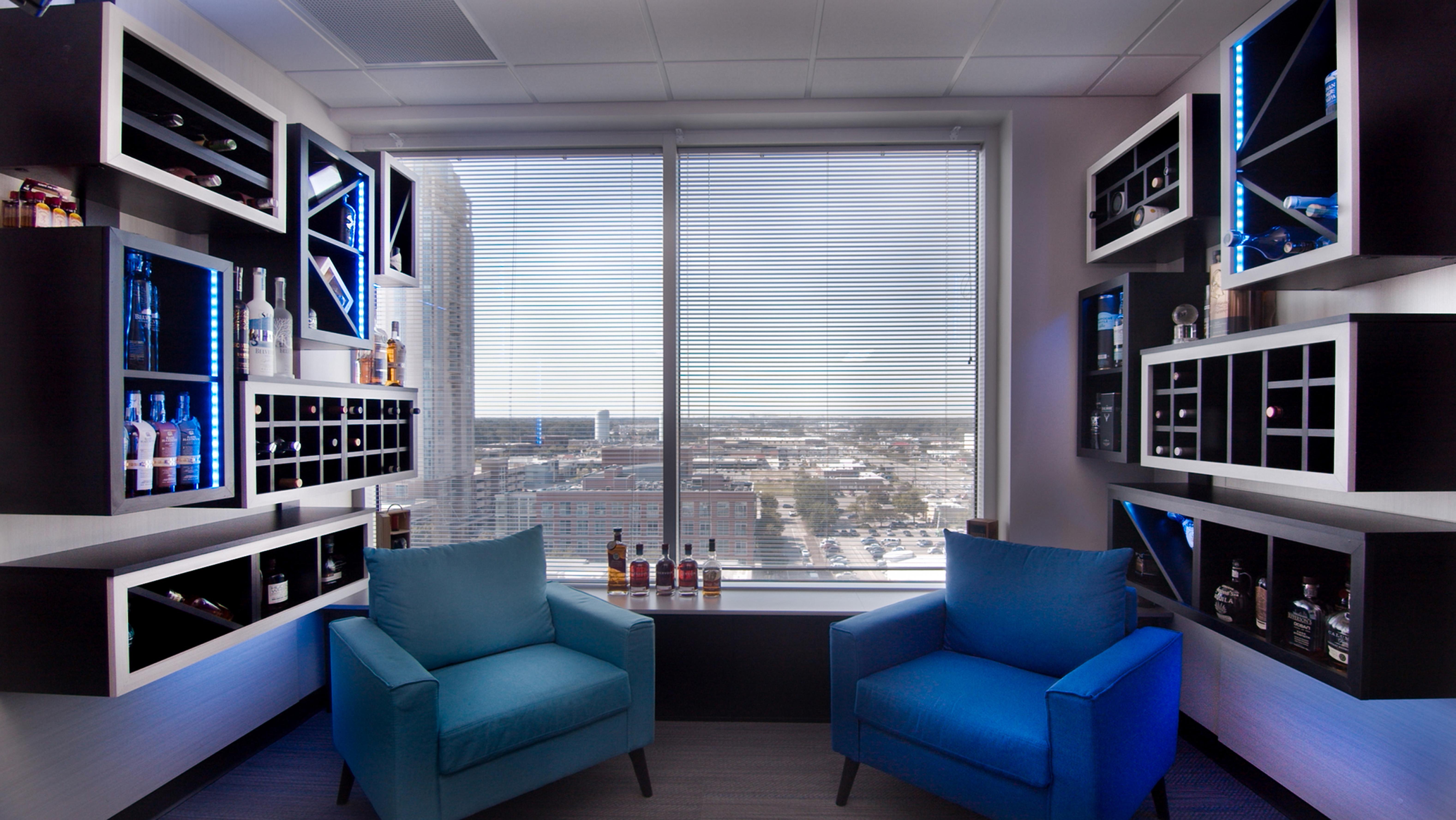 Photo By Closet Factory
Jeff Bruzzesi is owner of the Closet Factory in Virginia Beach, Virginia, a thriving business despite the pandemic. He's also host of a television show, Operation Reorganization, now in its sixth season, and he has been a long-time participant of the annual Tidewater Homearama. 
"We believe one way to live better can be achieved through organization," said Bruzzesi. "For us, it isn't just a slogan. We design, manufacture and install all product, which is custom manufactured for a wide range of applications. Our company is not just about closets." 
 "The Homearama, temporarily halted due to COVID-19, has been great for us," said Bruzzesi, who has been involved in the multi-day event partnering with local builder Sam Cohen of Joey Corp. "Some 60,000 people walked through the houses that were built. It is a wonderful opportunity to showcase what we can do. It isn't just a home show booth, it is actual storage in a home that lets people see how it would affect their lifestyle," said Bruzzesi.
"Almost every room in the house had custom storage with installations from the Closet Factory spanning from the garage to closets, a pantry, mud rooms and a murmur bed. We had installations in the kitchen and also the bathrooms. Every cabinet in the house was from The Closet Factory. It offered us a chance to provide a unique spin on custom organization for the entire home," he added.
While Bruzzesi was and is a big supporter of the Homearama, he also wished he could showcase his company's talents throughout the year. 
"I envisioned creating a show similar to home shows but geared primarily to custom home storage. I pitched the idea to a local television station, and they agreed to do it. Initially we were just in one local market but now Operation Reorganization is in10 major television markets around the country. The cable company encouraged us to do a seventh season. At the close of the season, we will have 100 episodes in the can. While it is a local show it is done very professionally and well," said Bruzzesi.
On one of the shows this season the company deals with a very intricate as well as innovative installation of storage. "The client's goal for this project was to maximize the storage of an otherwise unusable space along the staircase," explained Bruzzesi.
 "The first thing we had to do was to measure the space and get accurate measurements on the rise and run of the staircase. After that we had to draw the space in CAD to determine the cabinet heights and widths. When the installer went out to do the install, he built the units on the top and bottom of the staircase first. He then used a level and painters tape to layout the cabinets. He did this to make sure that everything lined up from top to bottom. Because of the advance prep the installation went smoothly, and the client was extremely happy with the results. On our end this job took twice as much work on the front end to complete as a normal job of similar size and scale would have," said Bruzzesi.
Another new install that will be televised features a lounge created for Mass Mutual's clients. "It has a really beautiful view from a high rise in Virginia Beach. Our mission was to install a space for them where they could store all of their high-end liquors and glassware. It has a tremendous amount of lighting and is just very unique."
Bruzzesi said the houses they do are the biggest projects because they can typically range from having as much as 18 to 27 spaces that showcase their products. "The work can be intricate and unique." 
Asked about the impact to his business from COVI9-19, Bruzzesi said there hasn't been a slowdown. "We are doing more offices today and flex spaces. Personally, designed dedicated spaces are in demand because today so many people need to be able to work from home, including adults but also children who are doing remote learning."
Bruzzesi said he's never been happier than doing this work. "It has been an amazing journey. We have five vans that install every day with five installers. We have a sales team that is about a third of our total employees, usually 12 salespeople and we have administrative people plus our sales manager and our shop personnel who do all the manufacturing. Some of Bruzzesi's employees have been with the company longer than he has. "When I bought the business, they were already here I have four employees who I consider the cornerstone of the business and they preceded me. I am very blessed to have them still with me in the business."
Computerization of the process has also been a big plus. "It takes a fraction of the time on the computer compared with having to draw it out. Because it is computer generated, people get to see it in 3-D. The designer can add things or change a color and it just brings the design to life. When a client is happy with the drawing and says I love it and want it, we take the drawings back to the office and send it to our nested based router that will cut every piece of material unlike the old days when all was done on a table saw."
 One of the many advantages from doing the Homearama and the TV show is the recognition of Bruzzesi and his company and the services they provide. "People will say they know us from the TV show. There is an awareness of what we do from Murphy beds to home entertainment centers to garages and pantries. We did a special on a Man Cave and a show about renovating a closet that had pieces literally falling off the wall. The unique storage solutions on the show have been very popular."
Have something to say? Share your thoughts with us in the comments below.