6 key cabinet trends to watch
May 25, 2022 | 12:16 pm CDT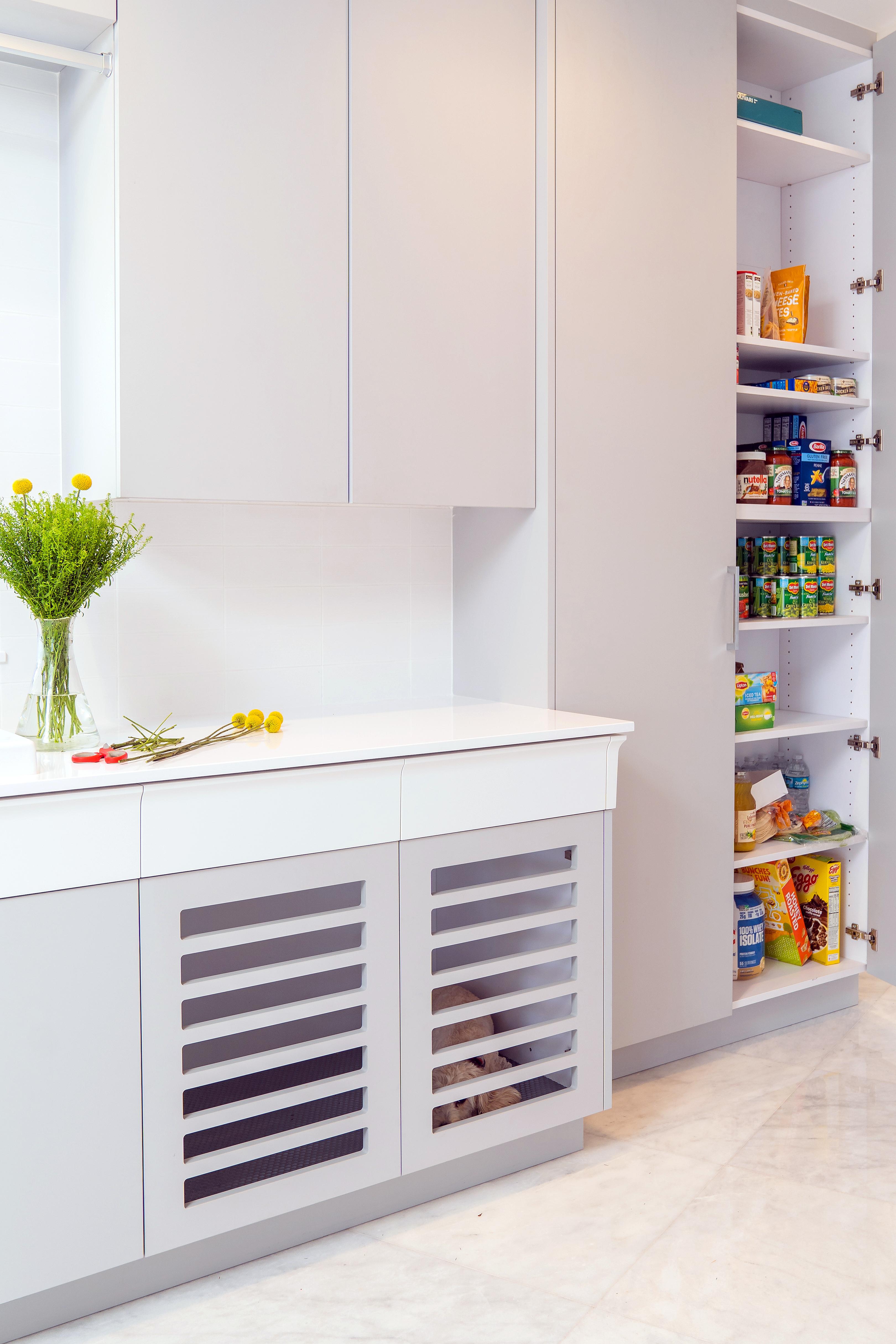 Photo By REHAU
REHAU identified six key trends to consider for interior design, especially for kitchens and living spaces. These include refined metals, functional art, connections to nature, bold matte finishes, sleek industrial looks, and built-ins for pets.
Refined metal works
Metal has become a staple in modern design, moving from being seen mainly in commercial spaces to making frequent appearances in residential environments. The versatility of metal has made it a popular option in the home. REHAU RAUVISIO Ferro metallic PET surface in Aegean Anchor brings an authentic metal look into this kitchen, offering a high-end, durable, and soft-to-touch finish. Now you can use the rich history of metals to add elegant, timeless finishes to your spaces.
Functional art 
Customize a space in your kitchen with dry-erase or chalk notes. REHAU RAUVISIO crystal acrylic surface is available in a high-gloss, UV-resistant finish that features intense reflectivity and a matte option, both of which are impact- and scratch-resistant. Artwork is easy to clean with microfiber towels, restoring the surface to its original high-gloss or matte finish.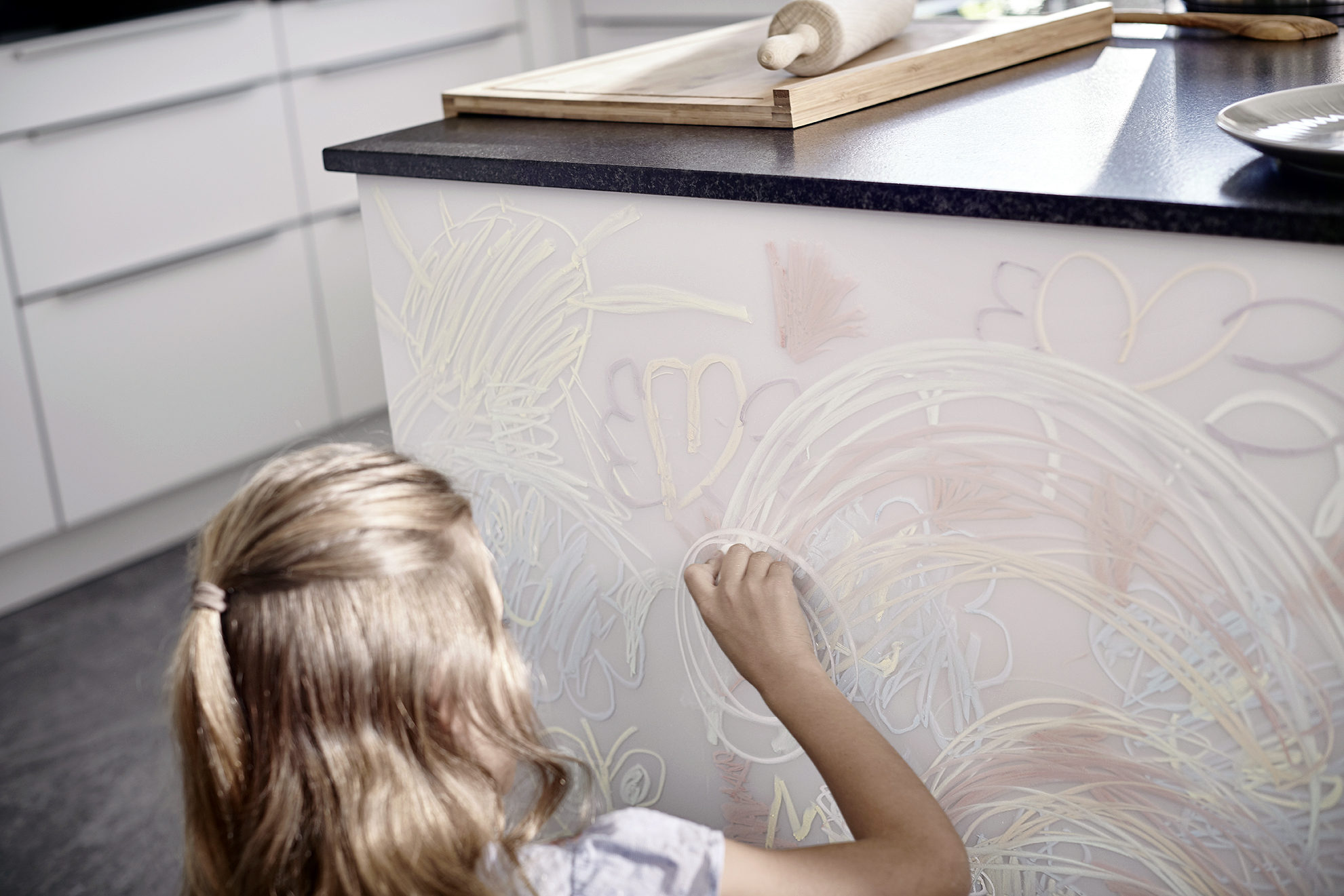 Nature 
For this home remodel in Irvine, California, the Orduna family knew they needed a durable surface that could stand up to high traffic and children while being easy to maintain and clean. Doug Cooper of Douglas Cabinet Design knew immediately that REHAU RAUVISIO terra soft, textured HPL surface was the perfect material for the job. The richly textured wood look and soft feel of the surface-enhanced the effect of "bringing the outdoors in" for the family.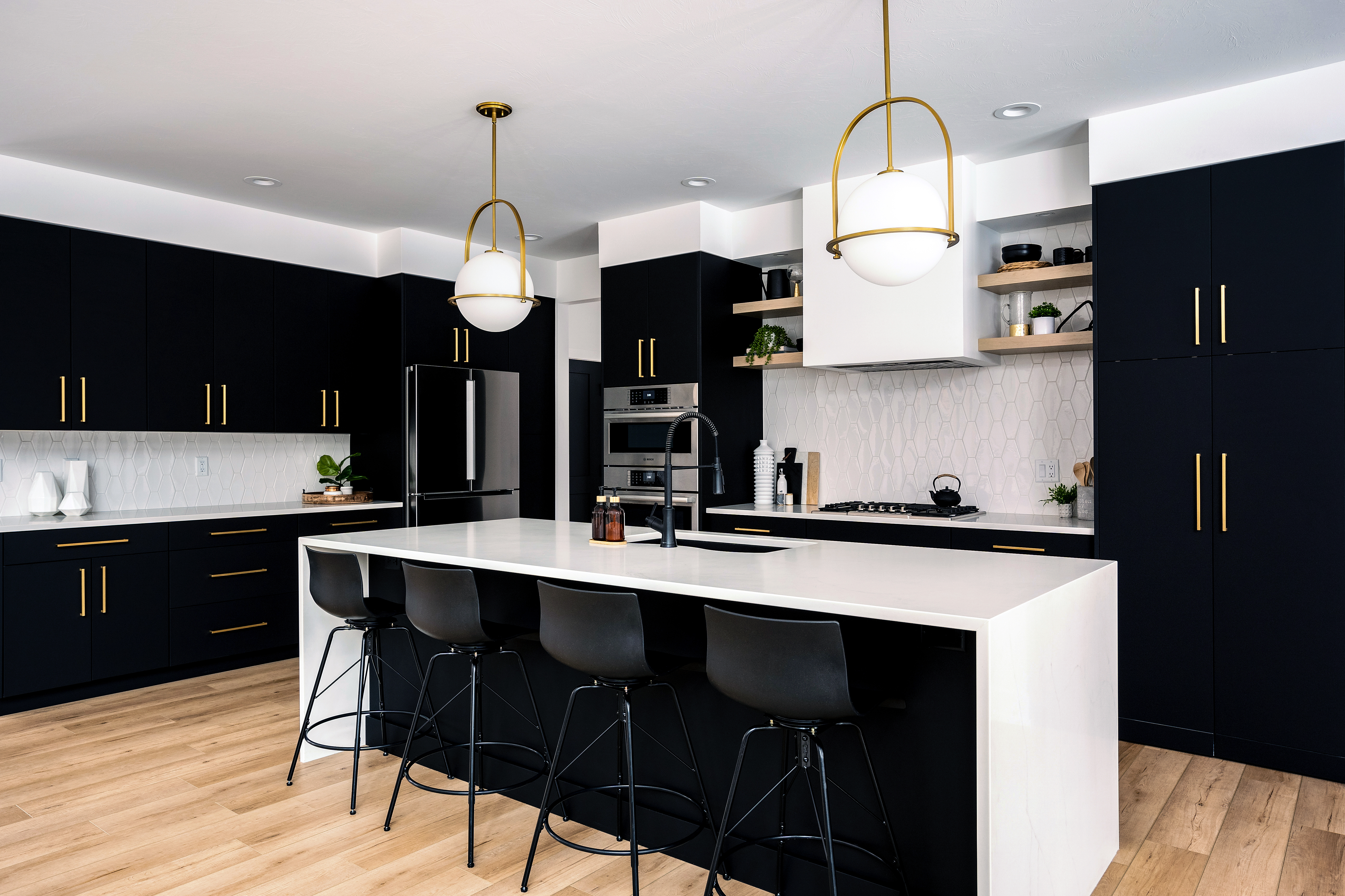 Bold matte 
Chic and modern, matte finishes work well with other elements in the kitchen and can add a pop of color to a design. Matte also offers the bonus of minimizing the appearance of dirt, fingerprints, and smudges while providing durability and a soft touch, elegant finish. Homeowners Kevin and Niki Kloosterman wanted to create a spectacular kitchen for their new-build home that would incorporate a contemporary, European-style aesthetic, durable, easy-care materials, and a black matte color scheme – all of which meshed perfectly with the REHAU RAUVISIO noir monotonic matte surface in After Dark.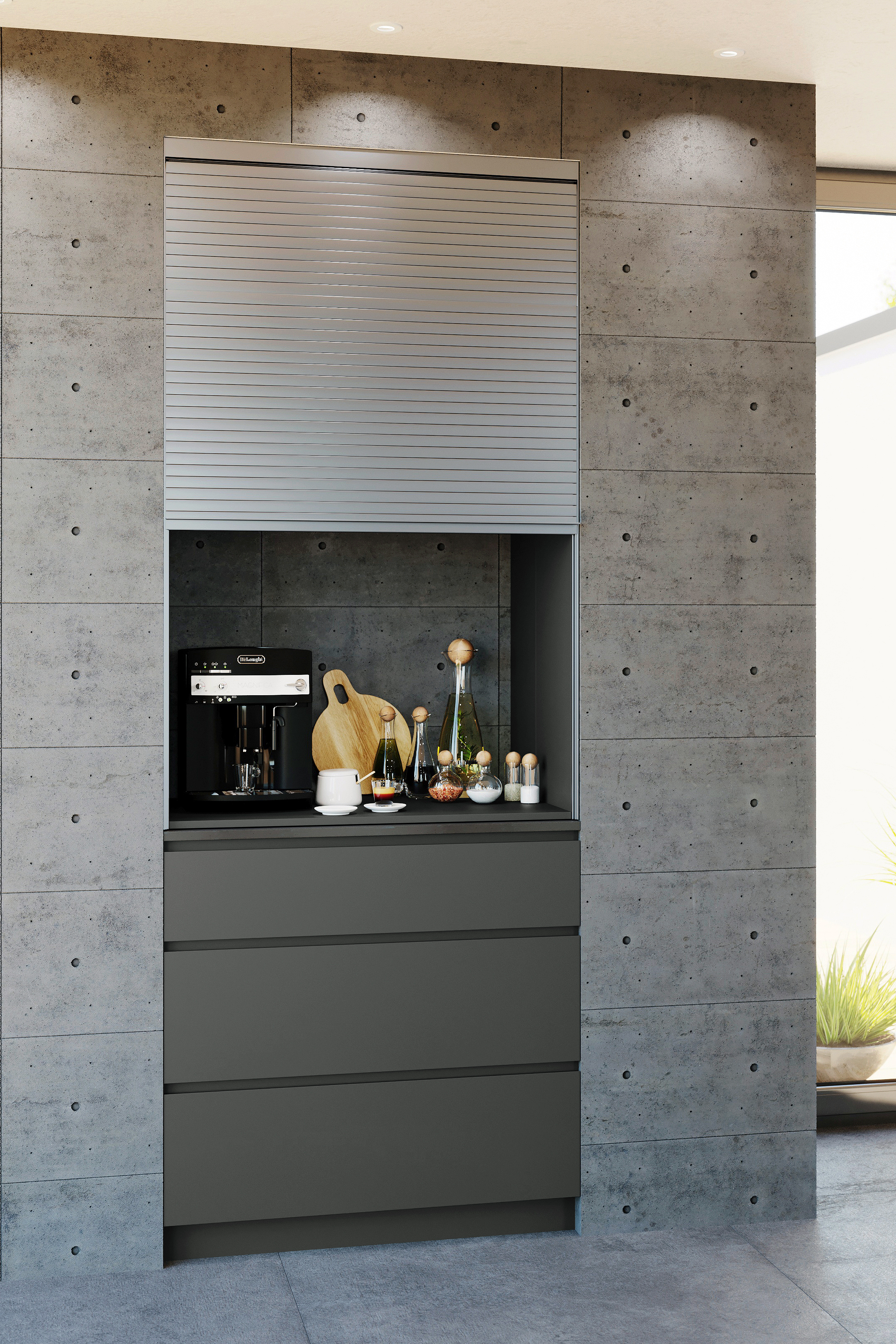 Industrial metal tambour 
With smaller spaces in the work environment and sleeker, more practical design trends in retail and commercial spaces, REHAU tambour door systems offer a streamlined look combined with functionality and additional storage. Offered for horizontal and vertical applications and in a wide variety of design options, tambour doors fit the tightest of spaces.
Built-ins for pets 
A dog kennel is built into the modern frameless cabinetry in the laundry room/pantry adjacent to the kitchen of this mid-century modern home in Tampa Bay, Florida. For the cabinetry throughout this kitchen remodel, Owner Michael Bright of Bright Wood Works recommended the monotonic matte surface RAUVISIO noir Silver Lake for its timeless beauty and durability.
Source: REHAU
 
Have something to say? Share your thoughts with us in the comments below.