Award-winning designer Laurie Haefele opens 2022 Closets Conference
April 28, 2022 | 9:12 am CDT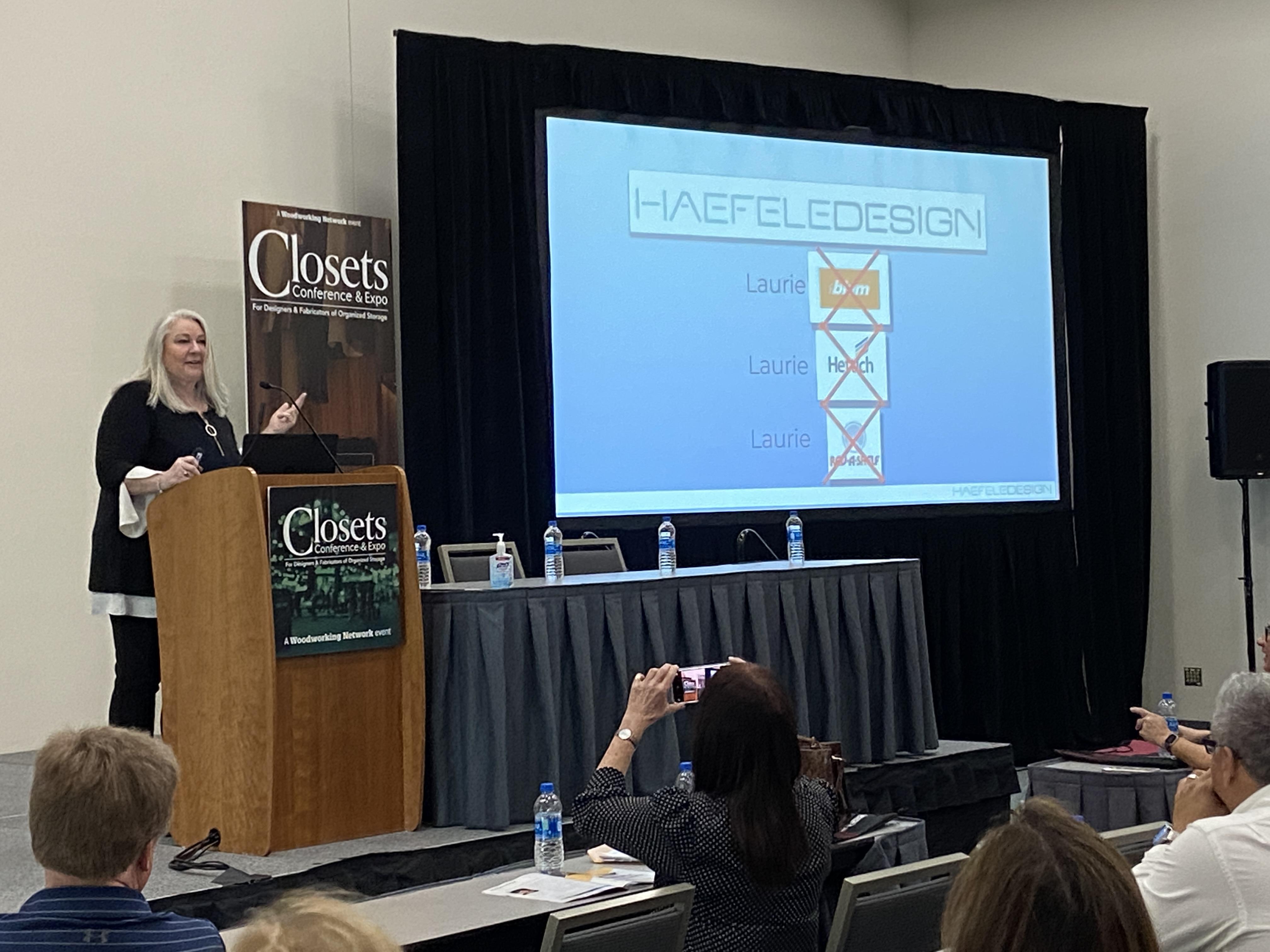 SAN DIEGO, Calif.  – The 2022 Closets Conference, co-located with Wood Pro Expo, in San Diego, California, opened to a full house with approximately 145 registered conference attendees. The morning kicked off with an opening keynote from award-winning designer Laurie Haefele, Associate AIA, ASID, NKBA, Haefele Design, located in Santa Monica, California.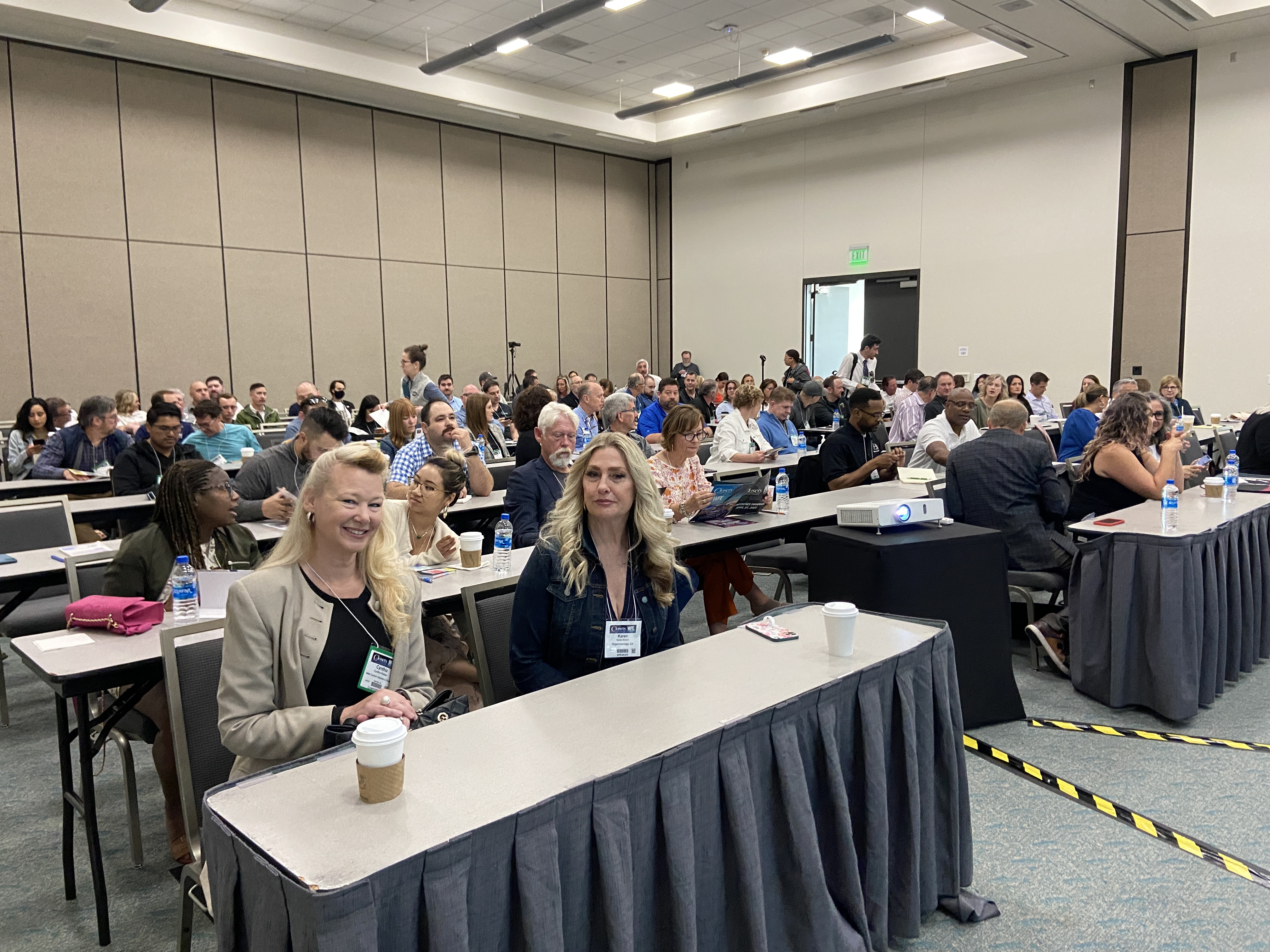 Haefele's presentation, "Afterthought Closet Space," was an in-depth discussion of how to work with challenging spaces and awkward shapes in closets. The designer and former architect shared several of her work processes including doing an extensive full closet inventory before each project; an initial freehand sketch which is then converted into AutoCAD after all changes have been approved by clients; the importance of lighting and electrical plans; and showing the client how to use the newly designed space and will often improvise when putting clothes away.
She also shared the sketches, blueprints, and finished photos from several unique projects including an "Over the Top Wardrobe." This space was 1,700-square-feet with 90-degree walls and featured several customized areas including a boutique space, a space for everyday clothes, a space for seasonal clothes, a vault, a packing room and so much more.
Following Haefele's keynote, breakout sessions were held in the Closets and Wood Pro Tracks:
Closets Track:
Magic Numbers and Financial Impacts with Tim Coleman, SCE Unlimited
Should You Charge Design Fees? with Karen Rolleri, founder and COO, Organizeology
Organize Your Business with Jane Stoller, CEO, Organized Jane
Wood Pro Track:
Sensei Leadership Workshop with Jim Bouchard, founder of the Sensei Leadership Movement
CMA Benchmark Survey Results / Adding Closets to your mix with Amanda Conger, CMA and ACSP executive director and Matt Wehner, Cabinet Concepts + Simply Organized
Pricing Survey with William Sampson, Editorial Director, Woodworking Network
The day ended with a video tour of Montbleau & Associates' 90,000-square-foot fully automated manufacturing facility in Otay, Mexico, as well as an in-person interview and Q&A with Montbleau key staff. 
 
Have something to say? Share your thoughts with us in the comments below.