Extreme Joinery: Wood Building Skips Nails, Connectors
June 30, 2012 | 8:00 pm CDT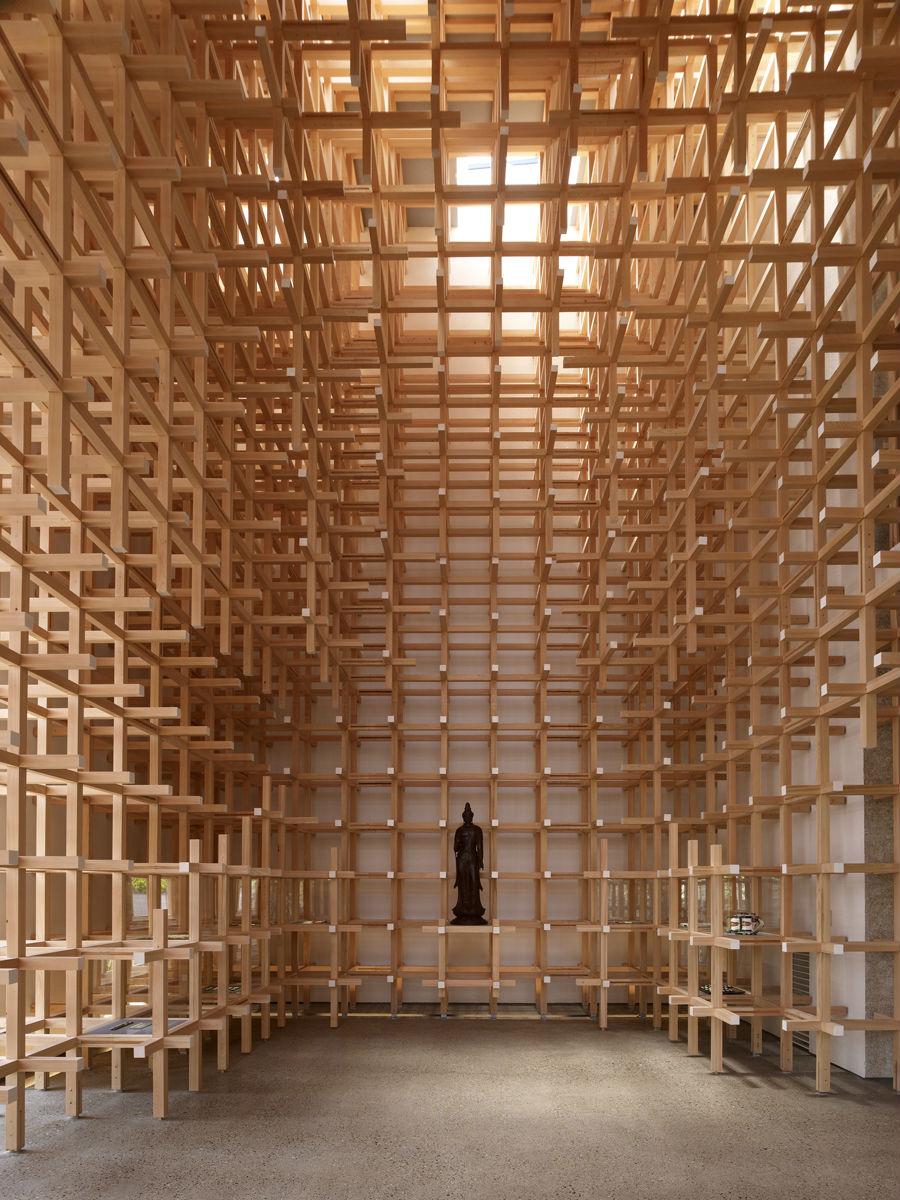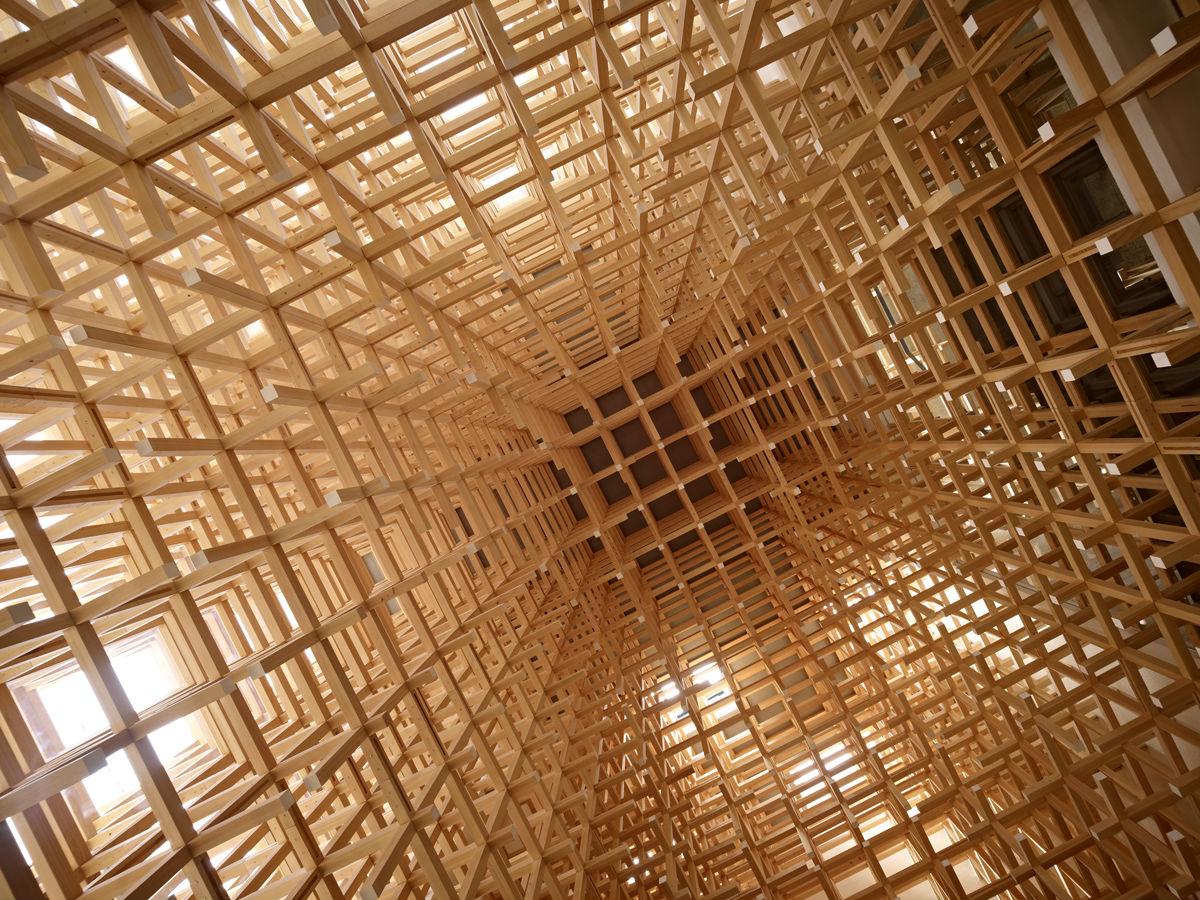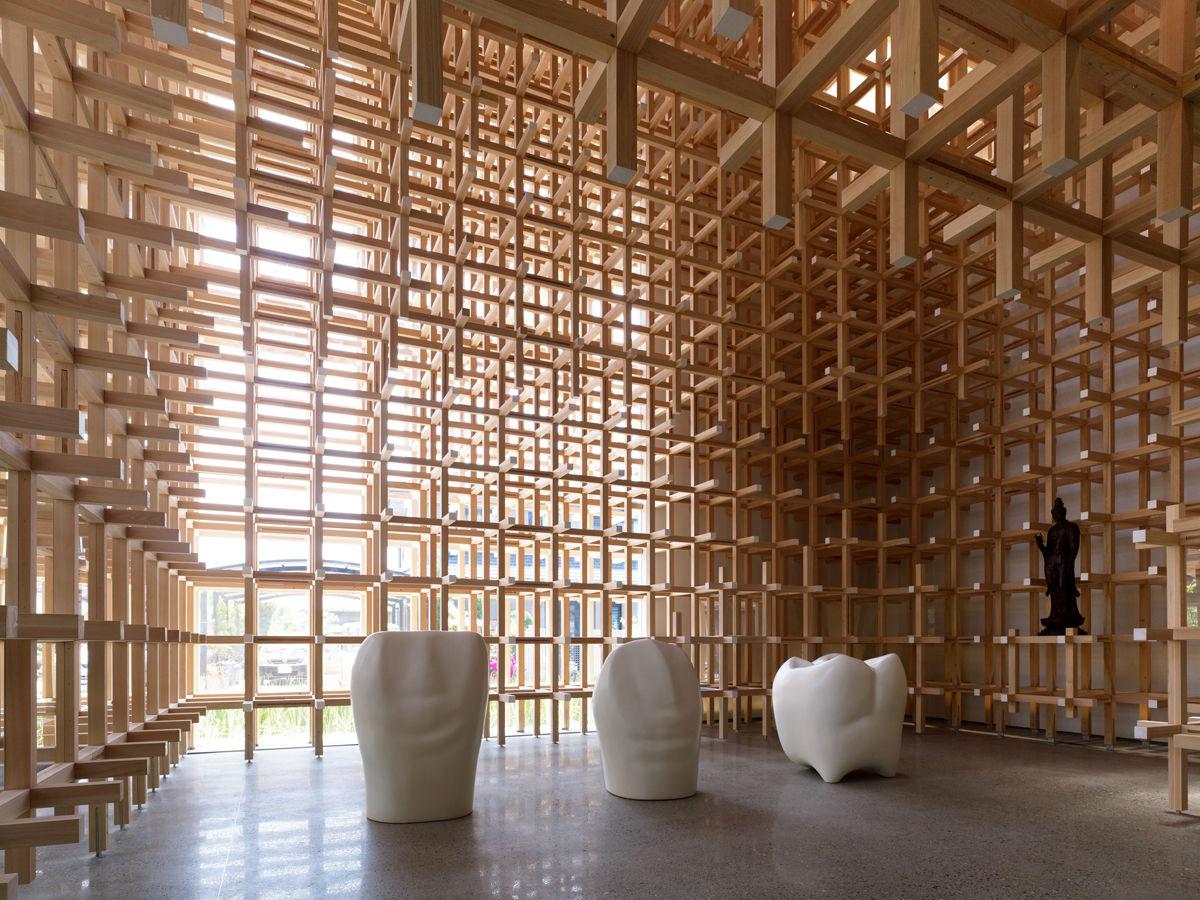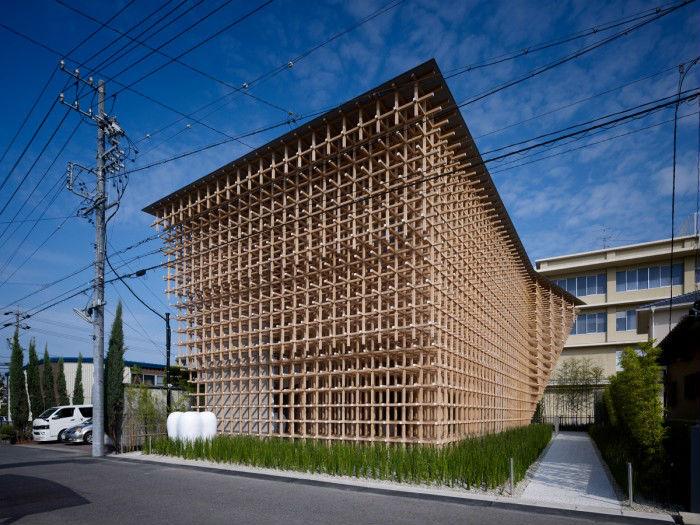 A 5,500 square foot wood building has been constructed in Japan using an unusual engineering premise: jumbo-sized wooden puzzle pieces (think Rubics cube) that interlock through joinery to hold the sticks together. The designer hopes it will restore hand-cut wood construction to Japan.
The cypress building was constructed in Kasugai-shi, Japan by Matsui Construction, under the direction of Jun Sato Structural Design, based on a architectural design by Kengo Kuma & Associates (KKA). It's laid on a concrete foundation, and adjoins the local museum that commissioned it.
Founding architect Kengo Kuma says he wants to "recover the tradition of Japanese buildings" according to the Wikipedia entry on him, reinterpreting it for the 21st century. Many of Japan's medieval wooden temples and palaces have survived intact for centuries, despite earthquakes.
Architecturally, the cypress wood structure, with multiple interior levels, "originates from the system of Chidori, an old Japanese toy," says KKA. "Cidori is an assembly of wood sticks with joints having a unique shape, which can be extended merely by twisting the sticks, without any nails or metal fittings."
The tradition of the wood joinery toy making has been passed on in Hida Takayama, a small town where skilled craftsmen still produce the puzzle.
A toy Cidori has a wood 12 mm square as its element. For the building design, says KKA, this was transformed into different sizes. Parts are 60mm×60mm×200cm  (2.36"x2.36"x 6.5') or 60mm×60mm×400cm (2.36"x2.36"x13.12').
Before construction, completed in 2010,  Jun Sato, the structural engineer for the project, conducted a compressive and flexure test to check the strength of the system, and verified that the engineering used in the wood puzzle toys could be adapted to full-scale buildings.
"This architecture shows the possibility of creating a universe by combining small units like toys with your own hands," says Kuma. "We worked on the project in the hope that the era of machine-made architectures would be over, and human beings would build them again by themselves."
The interior spaces are light and airy, and beautiful examples of wood interior construction.
Have something to say? Share your thoughts with us in the comments below.