Jarrah Is Popular in Flooring and Interior Joinery
June 3, 2015 | 4:34 pm CDT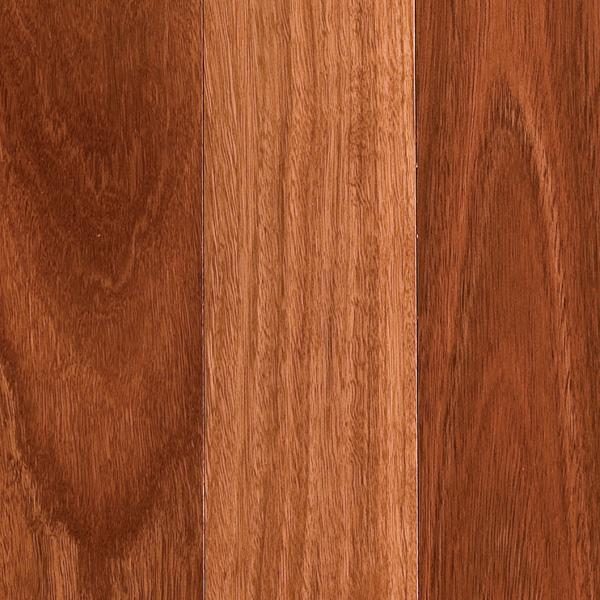 ---
Sponsored by: Northwest Hardwoods
: Lumber that's Graded For Yield®.
Jarrah's a red-hot hit, both with interior and outdoor applications. A popular and well regarded species of eucalyptus from Western Australia, jarrah has long been a favorite because of its strength, hardness, durability and pleasing red tone.
Jarrah is a very unique species, which grows in only one area of Western Australia because it needs the right soil and climate conditions to thrive. It is a very hard, robust and durable species with a wide range of uses that range from leisure and fine furniture to construction and bridge building.
FAMILY NAME:
Eucalyptus marginata of the
Family Myrtaceae
COMMON Names:
Jarrah, swan mahogany
HEIGHT/WEIGHT:
Mature height is 90 to 130 feet,
but it can grow to 150 feet with diameters of 2 to 4 feet. Weight varies from 43 to 65 pounds
per cubic foot, with an average weight of 51 pounds per cubic foot and a specific gravity of 0.80.
PROPERTIES:
An extremely durable wood, experts recommend air drying before kiln drying to avoid distortion.
The grain is usually straight, but can be interlocked or wavy with a moderately coarse, but even texture.
numerical values:
Janka Hardness: 1,860
Crushing Strength: 9,600
Modulus of Rupture: 15,650
Average Dried Weight: 52 lbs
Once it is kiln dried, it is suitable for a variety of uses in any environment, from extremely cold and dry weather to hot and humid temps. You will often find jarrah used for wine cabinetry, corporate interiors, custom furniture and cabinetry.
Government Regulated Species
A long-living tree with life spans of 500 to 600 years, jarrah typically grows to 100 to 120 feet with fairly clean and long, straight boles that are easy to mill. It is widely used in its home state of Western Australia, with half the volume used staying there and roughly 40 percent exported. The supply of jarrah is government regulated and comes from native Western Australian forests, not plantations. Western Australia restricts commercial milling to 131,000 cubic meters per year.
According to the Australian government, Jarrah forests are managed to the world's best practices and all Western Australian jarrah now comes from regrowth forests, with no harvesting of old-growth forests allowed. The WA Forest Products Commission has received environmental accreditation under ISO 14001. It also is committed to accreditation under the international Programme for Environmental Forestry Certification (PEFC).
Jarrah's popularity also has been spurred by its unique color variations. When first cut the color varies from a salmon-pink color, but it darkens to a dark, reddish brown and left untreated it will eventually turn a silver gray. If you lightly sand the weathered surface the original color can be found just below, which allows people to regain the original look of the wood."
The imported wood is used in a variety of applications, including flooring and interior joinery. It is well regarded for exterior uses such as benches and exterior furniture and decking. Jarrah's durability is well documented with many jarrah jetties and piers built in 1900 still around today. Jarrah sleepers dating back to the 1850s were recently unearthed in the London underground and they were completely intact.
Have something to say? Share your thoughts with us in the comments below.