3D print your own dovetail jig
June 6, 2022 | 5:43 pm CDT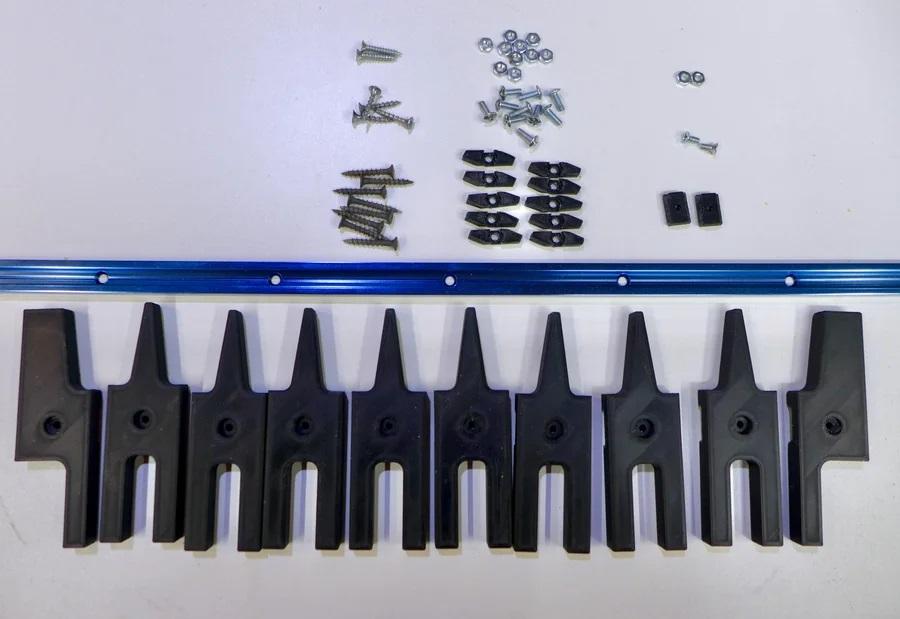 Struggling with a dovetail joint? Wish you had a jig that could make you the perfect dovetail? Dovetail jigs are on the market for reasonable prices that do a great job in creating strong and robust interlocking dovetail joints that will allow a woodworker to produce lots of dovetails even in production settings.
But, if you have the time, and the inclination, you can build one on your own. That is what Guy Perez did on his Youtube channel. In his case, he 3D-printed his very own dovetail jig. 
"This is my through dovetail jig that I made using a 3d printer to print these templates," said Perez. He then uses a 3/4" t-track section to secure it to the jig body. "With this jig, I can cut through dovetails on stock up to about 16 inches wide. The dovetails are cut with an 8-degree dovetail bit with an 11/16-inch cutting diameter and I use a 5/8 inch guide bushing to guide the bit through the cut." 
He drew the Jig template design in Fusion 360 and then printed it on a Voxelab Aquila FDM 3d printer. To see the design process, Perez created a two-part video series. Here is part 1.
To see the finished dovetail jig and get a behind the scenes look at the jig, watch the following video.
Have something to say? Share your thoughts with us in the comments below.