Wooden reel maker expands big in California
July 6, 2020 | 11:16 am CDT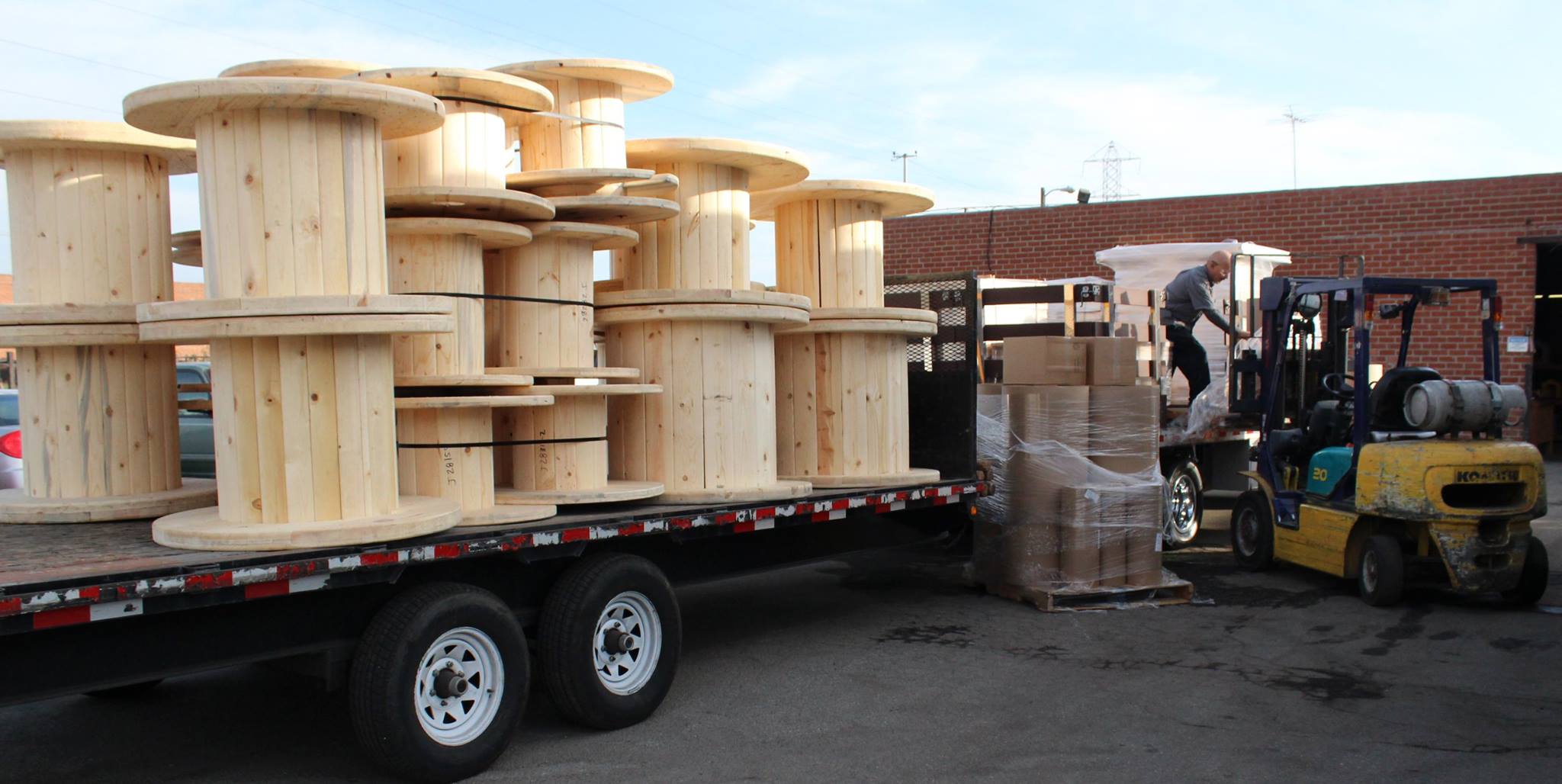 LOS ANGELES - LA-based Brent-Wood Products, a maker of heavy-duty wooden reels, has acquired a 17-acre distribution site in Hesperia, California.
The site's building will feature 30,000 square feet of warehouse space and 12,000 square feet of office space. Brent-Wood specializes in plywood reels, custom reels, and other products utilized in the cable and wire industry.
The Hesperia location is a former 84 Lumber distribution yard and includes an 800-foot rail spur located directly on the property, as well as a commercial truck scale. The rail spur will allow customers to load and unload railcars without interfering with other rail operations.
"The property purchase was an important step in the continuing growth of our business," said Larry Hobbs, President of Brent-Wood Products. "We're excited to be able to provide a distribution and warehouse service to our vendors, customers and other new business development opportunities. And Hesperia is a great location!"
Brent-Wood Products of Los Angeles, established in 1963, is a family-owned-and-operated company with three generations of woodworking experience and design. Brent-Wood Products has two locations in the Los Angeles area, Compton and Hesperia. Brent-Wood Products is also the parent company to Bow Wow Dog Houses, a company that builds eco-friendly houses for dogs, cats, tortoises and small farm animals. 
Have something to say? Share your thoughts with us in the comments below.