Wood Pro Expo exhibits open in Charlotte
February 15, 2018 | 10:45 am CST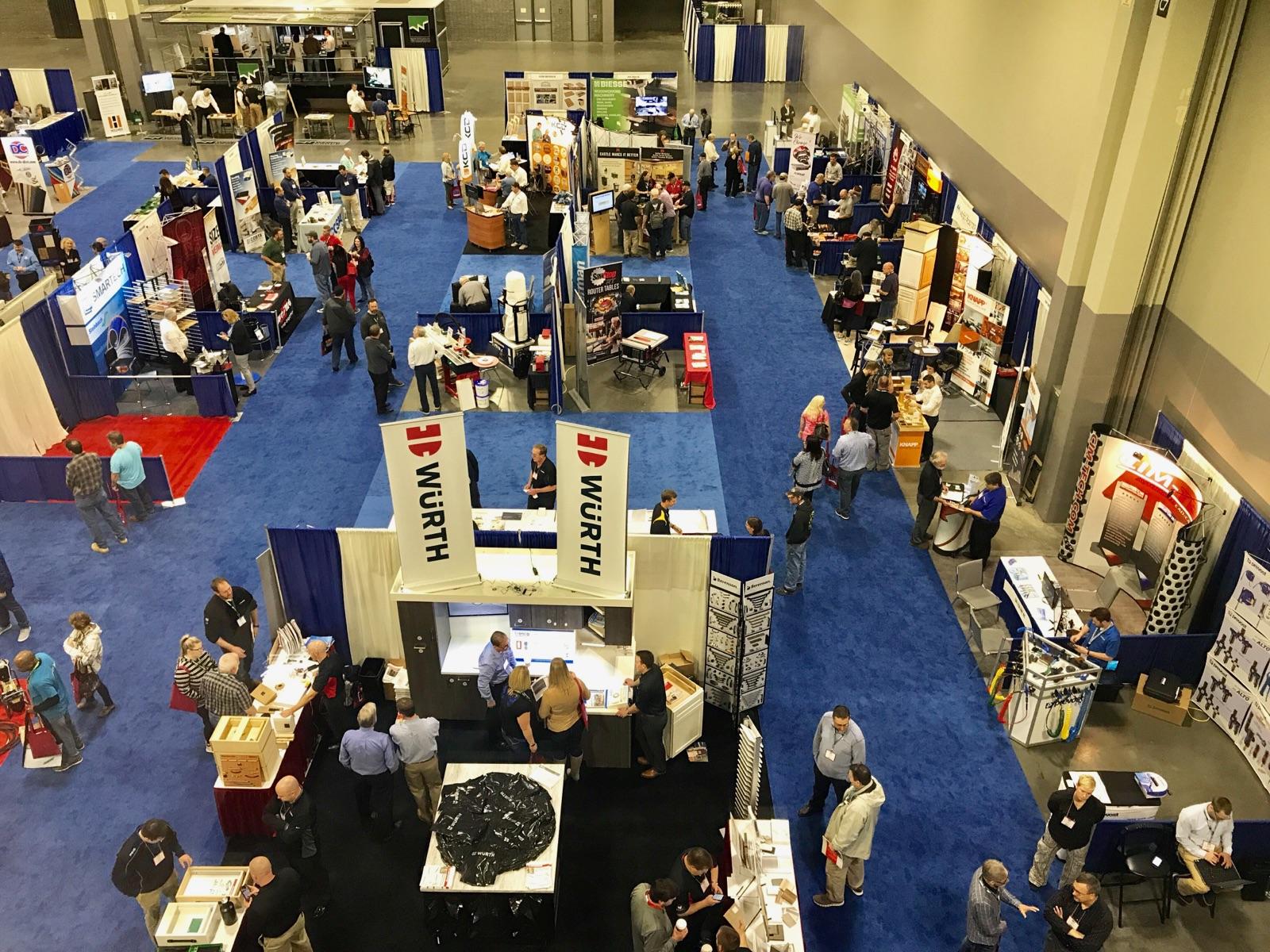 Photo By Rob Roszell
CHARLOTTE, N.C. – The first Wood Pro Expo in Charlotte is underway. The doors opened Thursday, Feb. 15 in the exhibit hall in the Charlotte Convention Center. Charlotte will play host to woodworking machinery, supplies and educational sessions Feb. 15 and 16.
Previous Wood Pro Expo events have been held in Baltimore and Lancaster, Pennsylvania. This is the first Wood Pro Expo in the southeast.
"We are pleased to be bringing Wood Pro Expo to Charlotte because North Carolina is truly the heart of the woodworking industry," said Tim Fixmer President and CEO of CCI Media, which owns and operates the event.
The event kicked off February 14 with a keynote address by George Frey, president of Lignum Consulting on how Industry 4.0 can optimize any size plant, Frey simplified the process by which woodworkers can take advantage of new technology and improve their productivity, regardless of the size of their companies. According to Frey, Industry 4.0 is a high tech strategy but the time is ripe for shops of any size to adopt it.
Other industry personalities keynoting the show include FDMC editor Will Sampson; and Gene Wengert, longtime FDMC Magazine columnist "The Wood Dr."
The day before exhibits opened, Wood Pro Expo attendees also toured commercial cabinet manufacturer CABTEQ Solutions in Rock Hill, South Carolina. The tour was sponsored by Wurth Wood Group.
Attendees were also able to tour Blum in nearby Stanley, North Carolina, where they learned about the company's award-winning apprenticeship program as well as Blum's $16 million expansion that includes $7 million for equipment upgrades for its fully automated warehouse as well as $6 million for new manufacturing technology.
Another highlight of Wood Pro Expo Charlotte will be a reception that acknowledges the Top 5 vote-getters of the Young Woodworking Professionals competition.  The winner of the competition will be announced at the Woodworking Network booth on Feb. 15 at 4:00 p.m.
Wood Pro Expo is the regional show that brings education, equipment, and supplies close to cabinetmakers and custom woodworking businesses around the country. It includes a strong educational program on best practices for shop production, and as well as an expo oriented to equipment and supplies geared to the small- and medium-size shops, including CNC basics, employee recruitment, finishing, lean manufacturing, business management, software, and shop safety.
If you can't make it on February 15 you still have February 16, which starts with a free keynote at 8 a.m. by the famous Wood Doctor, Dr. Eugene Wengert. Wengert will bring his unique perspective in a free keynote at the first Charlotte edition of the regional Wood Pro Expo woodworking show. 
Finish your day on February 16 by taking in the exhibits from 9 to 4 p.m.
For more information go to http://woodproexpo.com.
Have something to say? Share your thoughts with us in the comments below.