Web-Cab's COO among 2022's Top 10 Pioneering Women in Tech
September 12, 2022 | 9:50 pm CDT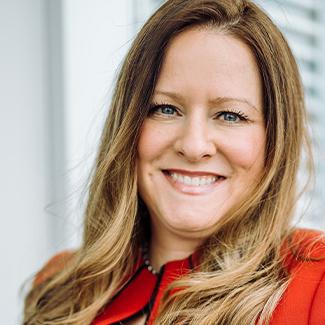 Veronique Plessis Belair, the chief operating officer for Web-Cab, has been named a Top 10 Pioneering Women in Tech by MyTechMag.
The fast-growing company develops unique technology for the cabinetmaking and furniture manufacturing industries. One of the driving forces behind their success is Belair, who has been infusing the team with her entrepreneurial spirit, empathy, and determination that every problem has a solution since joining Web-Cab in 2018. 
Surrounding herself with exceptional leaders since her first management position, the company said that Belair has always been among the youngest, not to mention one of the only female voices around the boardroom table. Throwing herself into the ring in a male-dominated world of telecom while completing her bachelor's degree at HEC Montreal, Veronique's vision and innovative spirit helped her quickly rise to the top, and she is now considered an exceptional leader, coach, and mentor herself. 
WEB-CAB's co-founder, Jonathan Saucier, said that she is "always three steps ahead: she makes things happen and inspires her team to do the same".
Evolving in an industry that is adopting new technology requires a customer-centric mentality and approach. Web-Cab helps clients identify the areas in their shops where solutions will have the biggest impact today and help them adapt as new challenges and expectations arise. Sixty percent of the new features they develop come from customer ideas and suggestions, and the remaining 40% comes from their team's innovative thinking.     
"Having the customer at the heart of everything we do has enabled us to demonstrate our value to the market since they instantly identify and quickly reap the benefits from adopting our technology. The power of this approach was recognized in 2018 and 2019 when Web-Cab was awarded in Canada for its success in international markets and the USA, winning the most prestigious award in the woodworking industry for the innovative aspect of its solutions," said Belair.
Have something to say? Share your thoughts with us in the comments below.