Veeco Salon Furniture opens new manufacturing plant near Chicago
June 20, 2016 | 8:15 am CDT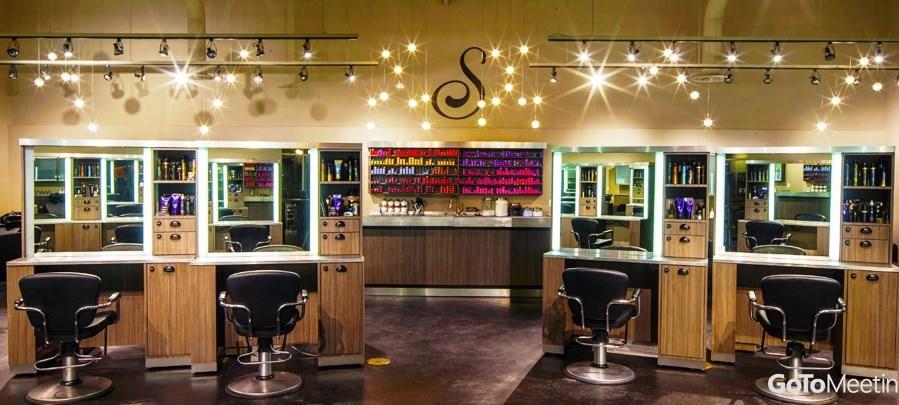 CHICAGO - Commercial furnishings and interior firm Veeco Salon Furniture + Design will relocate to a new state of the art facility in Melrose Park, Illinois.
The suburban Chicago location, to which Veeco is moving after 50 years in Chicago, will allow it to better focus on production of beauty salon and school furniture and laminate fabrication, Veeco says. The location is a new Design and Engineering Center dedicated to working with Veeco's customers and including salon and school owners in the design process.
At a time when people his age are retiring, says owner and CEO Leonard Cohen, he and his wife, Laurie Cohen, marketing director, say they will reinvent their business for the beauty salon and school industry to provide personalized design services and furniture fabrication unlike any other competitor.
"We are excited for the big move and the changes that are taking place within our company," says Veeco Salon Furniture + Design owner Leonard Cohen.
A Veeco client, Sami Halaseh Institute, in Andover, Kansas. 
In addition to its design expertise, Veeco staff work closely on both planning and manufacturing of a salon school's furnishings.
"Increasing profit potential requires attracting new students to a school," Cohen says. "The industry can only grow if we can continue to provide the cosmetologists of the future." Key are high-design training centers that will attract the best and brightest talent in the field. Cohen says that Veeco has established close relationships with Aveda Schools and Salon, Empire Schools, and other reputable vocational schools throughout the country.
As manufacturing company owners, the Cohen family have been involved in custom salon manufacturing and furniture design for beauty salons, barber shops, spas, and educational facilities for over 87 years. Veeco was founded in 1927 in Chicago by Solomon Cohen, and named C&W, and operating until 1942. Leonard's father, Harvey Cohen, reopened the company as "Veeco" after World War II. Since that time, Veeco has become an industry leader in salon design and salon equipment manufacturing. The company engineers, designs and fabricates unique salon products and also offers custom design services for salons and beauty schools.
Scott Weaver, owner of Douglas J Salons & Institutes in East Lansing, Michigan, has worked with on all six of its facilities. "The craftsmanship of their work has been outstanding and the willingness to customize our equipment has been great," says Weaver. 
The scheduled move date is June 27, 2016, and will be followed up by a grand opening party in September. More information about the move and company can be found on Veeco's website,
www.VeecoSalonFurniture.com
.
Have something to say? Share your thoughts with us in the comments below.