Sumitomo Forestry America to acquire developer of multifamily assets
October 3, 2023 | 8:02 am CDT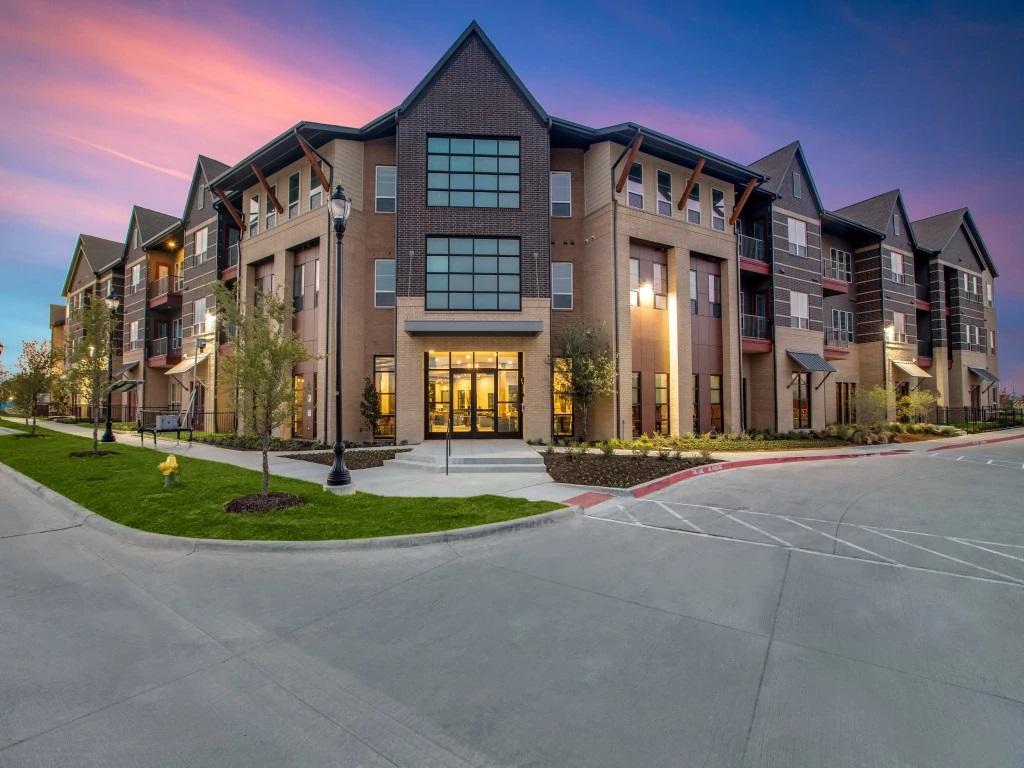 IRVING, Texas — JPI, a leader in the development of Class A and attainable multifamily communities, and Sumitomo Forestry America, Inc., a comprehensive housing and wood products subsidiary of Sumitomo Forestry Co., Ltd., announced the signing of a definitive agreement for the acquisition of JPI's operating platform by Sumitomo Forestry.  Minority interests will be acquired by Payton Mayes, Chief Executive Officer of JPI, and Mollie Fadule, Chief Financial and Investment Officer of JPI. JPI will maintain management over all assets currently under construction until their completion and realization.
JPI will keep its name and maintain headquarters in Irving, Texas, supplemented by offices in San Diego and Irvine, California. Under the leadership team, led by Payton Mayes and Mollie Fadule, JPI will operate autonomously within the Sumitomo Forestry conglomerate. Recognized by NMHC in 2023 as the #1 fastest-growing developer and #2 fastest-growing builder in the U.S., JPI has firmly established its prominence in the real estate sector, providing a broad spectrum of multifamily housing choices, spanning affordable, workforce, and market-rate residences.  JPI started construction of 5,051 homes in 2022, securing its place as the #8 multifamily developer on NMHC's list of largest developers in the U.S. Notably, Mayes and Fadule share a long-standing professional journey spanning over 17 years. They first teamed up in New York at Merrill Lynch in 2006, then co-founded Cephas Partners in 2012, and in 2021 they united efforts once again at JPI.
"My relationship with Atsushi Iwasaki, the leader of Sumitomo Forestry's U.S. operations, dates back to 2014. Each interaction we've had with the Sumitomo Forestry team in the U.S. and Tokyo has been marked by mutual respect and shared goals," said Payton Mayes, CEO of JPI. "Sumitomo's consistent partnership and investment in JPI projects since 2019 is a testament to their confidence and faith in our vision. This acquisition amplifies JPI's influence in the housing sector and charts a definitive path for JPI's sustained growth."
"This collaboration with JPI is a significant milestone in our continued commitment to fostering sustainable communities," shared Atsushi Iwasaki, the leader of Sumitomo Forestry's U.S. operations. "The shared values and vision between Sumitomo Forestry and JPI cement this partnership's potential. We're looking forward to a future filled with innovative, impactful communities across the income spectrum."
"Sumitomo's dedication to JPI is clear, having committed over $200 million in seven JPI communities within the last four years. This transaction will enable JPI to grow and deepen our impact on the housing sector," commented Mollie Fadule, Chief Financial and Investment Officer for JPI. "I am thankful to have a trusted partner in Sumitomo Forestry, one that not only understands and respects JPI's culture and values but also shares our vision and commitment to future growth and impact."
Co-Founder Bobby Page expressed his heartfelt gratitude, stating, "It has been an honor and a privilege to steward JPI for the past 34 years. The journey has been rewarding, marked with unrelenting passion and resilience.  I have unwavering confidence in the dynamism and vision of Payton and Mollie. With the steadfast support of Sumitomo Forestry, I am certain that the pinnacle of JPI's success is yet to come."
Since 2003, Sumitomo Forestry has largely focused on the single-family home business in the U.S. In recent years, they have been working to expand their commercial real estate development business, starting with the acquisition of Crescent Communities, LLC as a subsidiary in 2018. Their acquisition of JPI will notably augment their multifamily construction volume enhancing their reach and scale.
The acquisition is expected to be finalized in the fourth quarter of 2023, and partnership details will be disclosed subsequently. Jones Lang LaSalle Securities, LLC, an affiliate of Jones Lang LaSalle Americas, Inc. and Norton Rose Fulbright US, LLP advised JPI on the transaction, and Perkins Coie LLP served as legal advisor to Mayes and Fadule. Falls River Group and Zelman Partners, a subsidiary of Walker & Dunlop, served as financial advisors to Sumitomo, and Vinson & Elkins served as Sumitomo's legal advisor.
Have something to say? Share your thoughts with us in the comments below.