Saber Diamond Tools expands cutting tool capability
February 6, 2017 | 9:42 am CST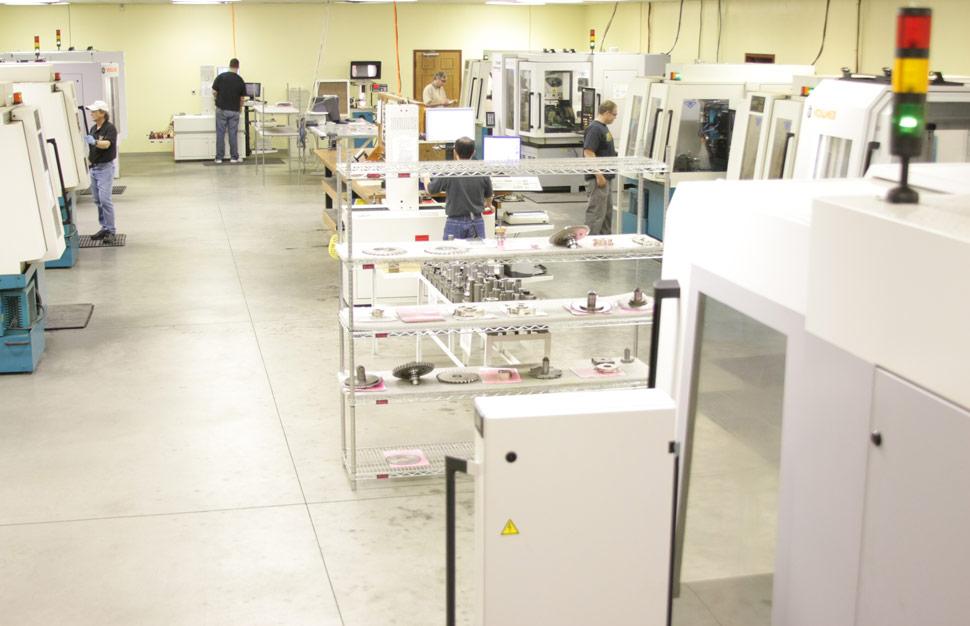 VILLA RICA, Ga. -- Saber Diamond Tools announced a multi-million dollar expansion to meet increased demand. At the core of the expansion are fully automated machines for the manufacture of PCD cutting tools.
"We have made several improvements across multiple areas of the business, said Aaron Kidd, quality assurance manager for Saber Diamond Tools, Inc.
"Our latest major expansion is really targeting the PCD saw blade market. We are targeting an increase in overall capacity as well as improvements in brazing and sharpening capabilities."
Saber has purchased two new sharpening machines that are strictly for PCD saw blades. These machines are fully automated and work in unison with each other as one sharpens the outer diameter and the other sharpens both sides of the kerf simultaneously.
Kidd said that the new machines offer more precise CNC sharpening capabilities since each machine is specific to a certain operation and they are both managed by an automated, robotic loading and handling system.
"This automated system allows us to load up to 250 blades of various sizes and specifications while the machines are running, giving us the capability to have these machines running nearly autonomously around the clock," he said. "For customers this translates to tighter tolerance capabilities with shorter lead times.
"We have also added a new automated, induction brazing machine specifically for saw blades. This machine can be adjusted to handle many sizes and variations of blades and insures a uniform, reliable brazing process around the entire saw core."
Outside of saw blades, Saber also purchased the latest version of the Vollmer QXD 250 PCD sharpening machine that has the capability to sharpen various types of tools and diamond profiles.
This machine promises the capabilities to hold more precise tolerances while operating 30 percent faster than the older machines and has a larger tool capacity, being able to be pre-loaded with up to 27 tools at once. This again translates to tighter tolerance capabilities and shorter lead times," Kidd said.
"In the machine shop we have added a new CNC mill for machining tool bodies. This mill is equipped with a more accurate laser probing system as opposed to the traditional touch-off probe which allows for more accurate milling processes. It also doubles our milling capacity in that area.
"As an improvement to our quality control system we have purchased and implemented a new data tracking software that our operators are required to input all dimensional checks and inspections into.
"This software is programmed with all tolerances and limits required by each customer and on each specific tool so that any deviations are immediately flagged and have to be addressed before the tool can move on. This also gives us a much more comprehensive and easily accessible database of our production history which greatly aides in our ISO 9001 compliance."
On the design side Saber upgraded to the most recent version of their CAD software which incorporates new and improved drafting and programming features.
"With most of our machines being CNC operated this translates into more user friendly and reliable outputs from our design team to the production machines," Kidd said. See http://saberdiamond.com.
Have something to say? Share your thoughts with us in the comments below.