NeoCon marks 50 years with 10 new showrooms and expansion
April 27, 2018 | 3:35 pm CDT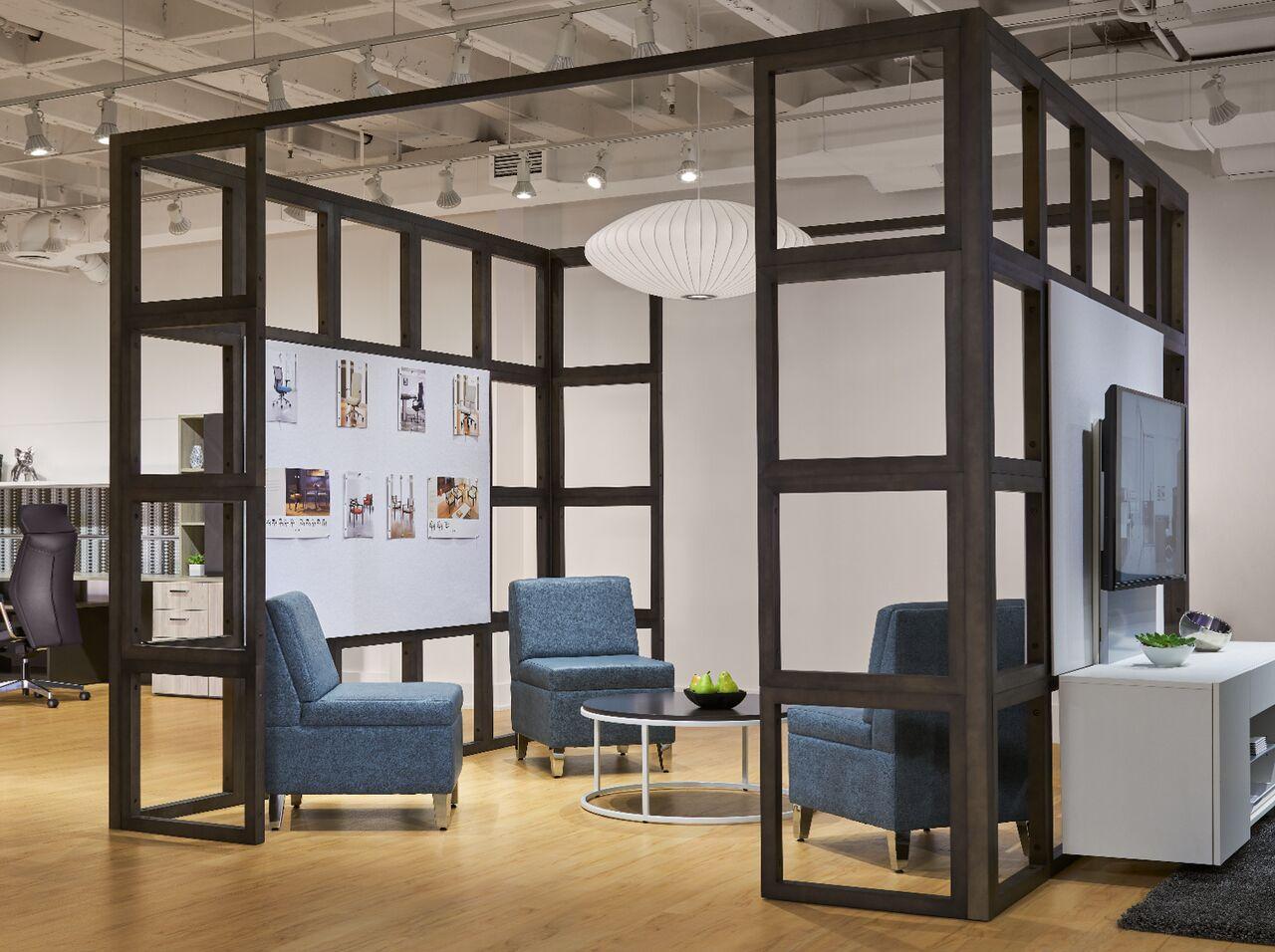 CHICAGO -- NeoCon, to be held June 11-13, has announced robust growth and activity as it moves into its 50th edition. Held every June since 1969, NeoCon has become part of the heart and soul of the historic Mart building, accounting for nearly 1 million square feet of exhibition space.
This spring, ten new permanent showrooms will make their debut at NeoCon 50 including: David Edward, Innovant, Darran, GMi Companies, Linak, NappaTile, Segis USA, SurfaceWorks, Trinity Furniture, and Scandinavian Spaces spread across floors 3, 10 and 11.
The Mart team worked closely with design professionals to improve traffic flow on the 10th floor and welcome several new brands from their wait list. Legacy showrooms such as Decca Contract, Steelcase, Groupe Lacasse, Indiana Furniture, Krug, Shaw Contract, Skyline Design, Studio TK, Workrite Ergonomics and ESI Ergonomic Solutions are partnering with some of the industry's leading designers to create completely new and expanded spaces.
The new developments continue into the 2018 7th Floor Exhibit Hall, where attendees will discover over 75 new-to-NeoCon brands. In addition, as the line between residential and commercial blurs, The Mart is placing a renewed focus on the 6th and 14th floors of the building.
The Design Center at NeoCon will feature special programming and events. On floor six, visitors will encounter a new permanent conference center and venue for CEUs, as well as other meetings. Byron Morton, V-P leasing, NeoCon, said, "We are pleased to announce so many new developments in the midst of our NeoCon 50 celebrations."
Julie Kohl, Vice President of NeoCon exhibitor sales, said, "It's also an exciting year for the 7th Floor Exhibit Hall with new-to-NeoCon brands in all product sections. The floor will showcase 300 exhibitors across 100,000 square feet of space. Brands that are new to the show include Bretford(USA), Narbutas Furniture Company(Lithuania), DeVorm (Netherlands), Polarmoss USA (Finland), Luceplan USA(Italy), Silence Business Solutions(France) and Mikomax(Poland)."
In addition to a permanent space on floorthree, ICF Group will also have a presence on seven, while Stance Healthcare doubled its booth size to a 20x40. Returning exhibitors who have not exhibited in a few years include AMQ Solutions (USA), Arconas (Canada) and Rouillard (Canada). See http://www.neocon.com.
Have something to say? Share your thoughts with us in the comments below.