$2 million grant secures timber innovation center coming to Washington state
July 31, 2020 | 11:20 am CDT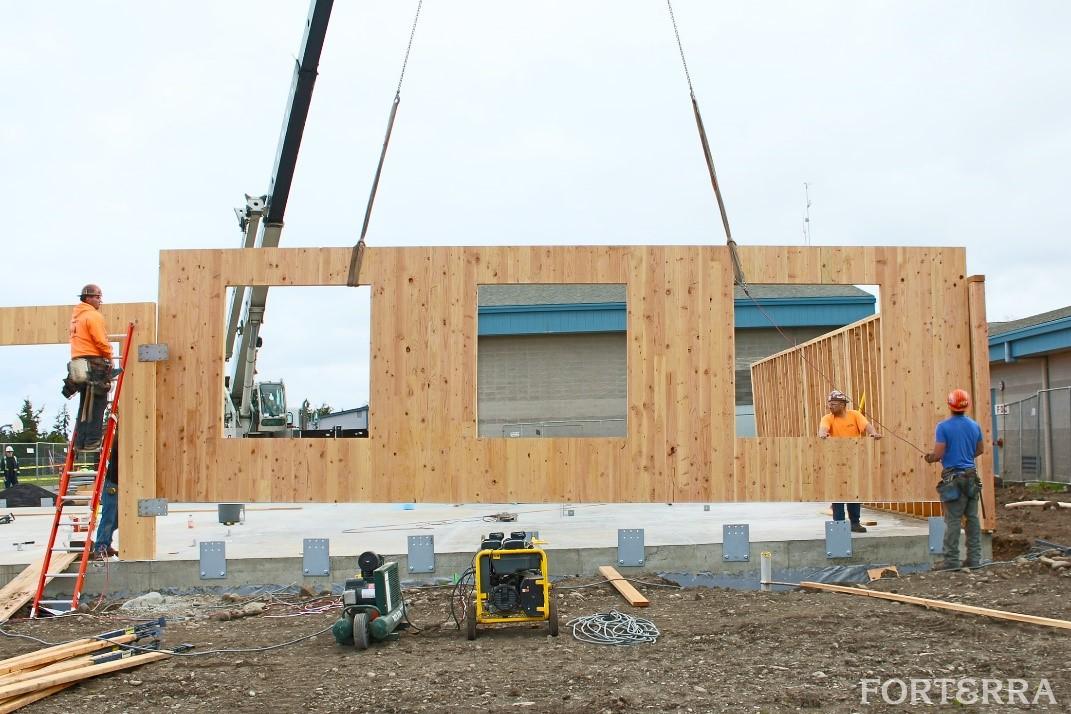 Photo By Forterra
DARRINGTON, Wash. - A 100-acre timber innovation center is coming to a small Washington town - and with it, 100 jobs.
The Darrington Wood Innovation Center will house and attract new wood fiber-based innovation and manufacturing companies. The Center will include companies building or manufacturing mass timber, cross laminated timber (CLT) and modular housing.
"We define ourselves by what we do, and Darrington has been involved in the timber and wood industry for close to a century," Darrington Mayor Dan Rankin said. "By bringing mass timber and CLT production to Darrington, the new Center will continue to make possible a livelihood that allows folks to live, work and play in this incredible place we call home."
The project was greenlit after Darrington received a $2 million state grant in early July.
Darrington will install the required utility, environmental and road infrastructure on the site. Forterra NW, a Washington-based nonprofit, will help develop the site and manage the construction of the Wood Innovation Center buildings that, in turn, will be leased to manufacturing companies.
The center is talking with two potential tenants, reports HeraldNet - one of which is a CLT specialist. Groundbreaking is expected in 2021.
Cross-laminated timber is a solid, large scale, prefabricated, engineered wood panel typically made of multiple layers glued to form structural panels with enhanced strength, rigidity, and dimensional stability.
CLT advocates say it can be used to construct buildings of equal strength and fire-resistance as those made of steel and concrete. It has also fueled the passions of architects and environmentalists, who believe it to be a much greener method for housing the world's growing population. 
Due to CLT's benefits for carbon capture and reduced CO2 emissions in construction, CLT has sparked interest worldwide. The production of CLT has the potential to create significant job growth across the Pacific Northwest, according to a study published this summer in Oregon.
Have something to say? Share your thoughts with us in the comments below.